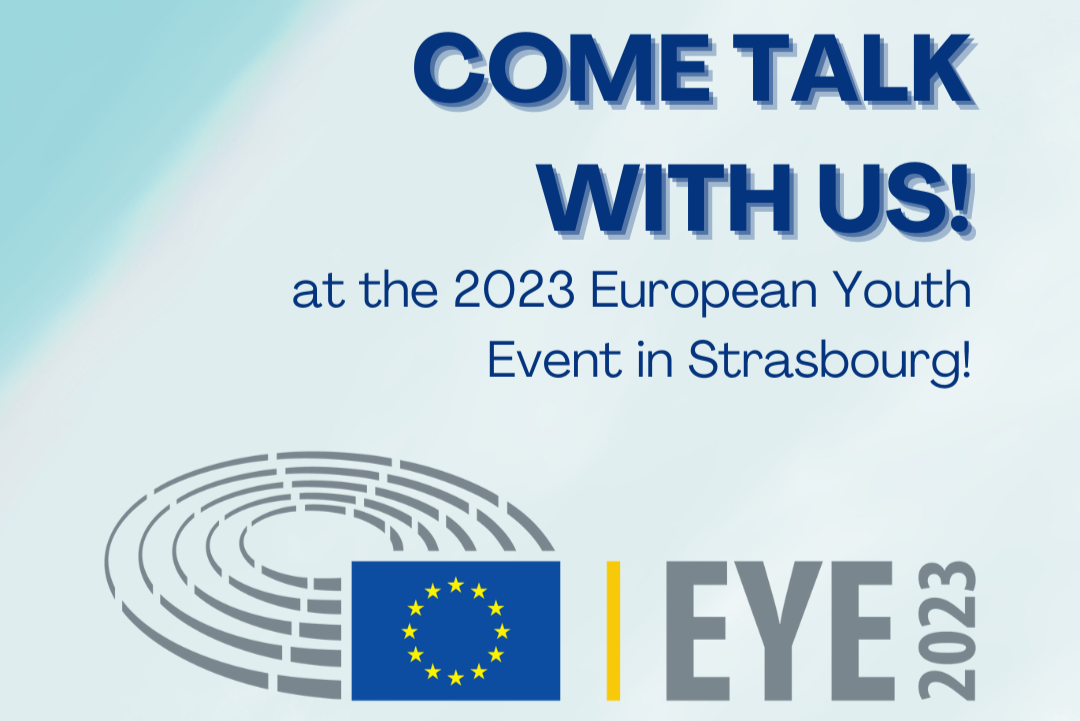 Our Working Group on Human Rights and on Youth Employment are organizing a workshop at the European Youth Event on the Rights of Minorities.
What is the European Youth Event?
The EYE (European Youth Event) brings together at the European Parliament in Strasbourg and online thousands of young people from all over the European Union and the world, to share and shape their ideas on Europe's future.
It is a unique opportunity for 16 to 30 year olds to interact, inspire each other and exchange their views with experts, activists, influencers and decision-makers, right in the heart of European democracy.
Find out more on their website
Description of our Workshop:
Over the past decades, the diversity of the workforce across the EU has increased. Reason enough to analyse and evaluate the status of the protection and promotion of human rights of minority workers, including young ones in the European Union. Which systems and processes are already in place to safeguard minority rights in the workplace? Which solutions are currently being developed? How have issues of abuse in the workplace changed in light of the pandemic? How can the EU member states together address systemic inequalities in the workplace? And how can you take individual action? From ethnic, sexual and religious minorities, to those overlooked because of their gender, socio-economic background, disabilities or country of origin – this workshop aims to explore how best to protect these intersectional rights in the workplace. Come join us for a solution-driven discussion!
We are looking forward to meeting you in person at the EYE!