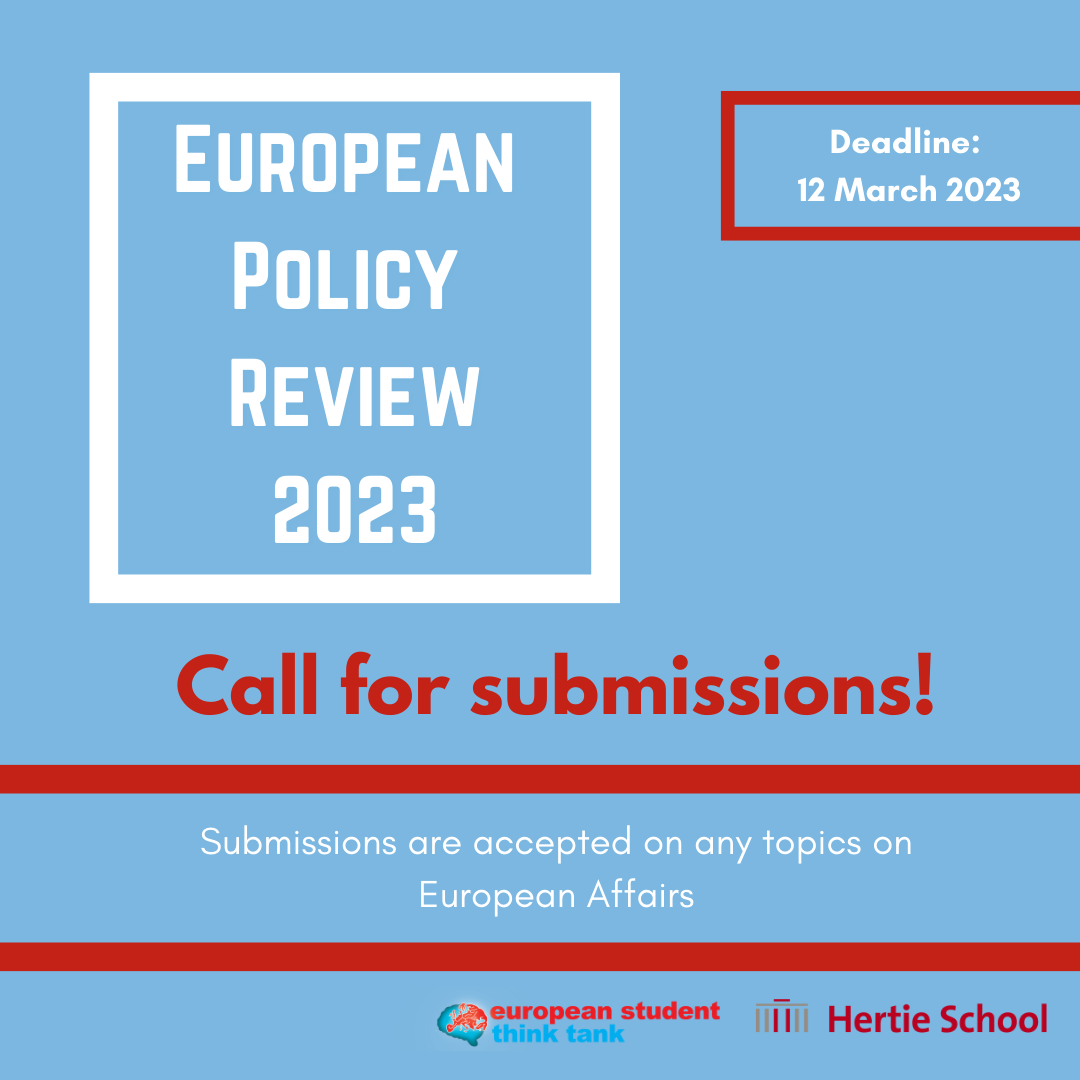 EPR 2023 (CLOSED)
The European Student Think Tank is very pleased to announce the 2023 submissions call for the peer-reviewed European Policy Review journal with sponsorship by the Hertie School. With each day going by, several political, economic, and social challenges present themselves for Europe and its allies to contend with—events which are likely to bring significant changes to the European Union and the rest of the world.
In light of that, we welcome submissions on any topics that are related to European affairs. You can find the previous editions of the European Policy Review here.
Article submissions format:
Submissions are welcomed in the English language. Please use British English spelling throughout.
Manuscript files must be submitted as a Google Docs link.
All articles must use the APA 7 reference style and author-date in in-text citations.
All articles must include an abstract of 150–200 words
All articles should be between 3,500 and 5,000 words in length (excluding in-text references, bibliography, and the abstract).
Papers will be submitted to an initial review by the editorial board for a preliminary selection. The most promising papers will then go through editing, and a formal peer-review process.
Deadline for submissions: Wednesday March 12, 2023.
Please submit your application via this form.