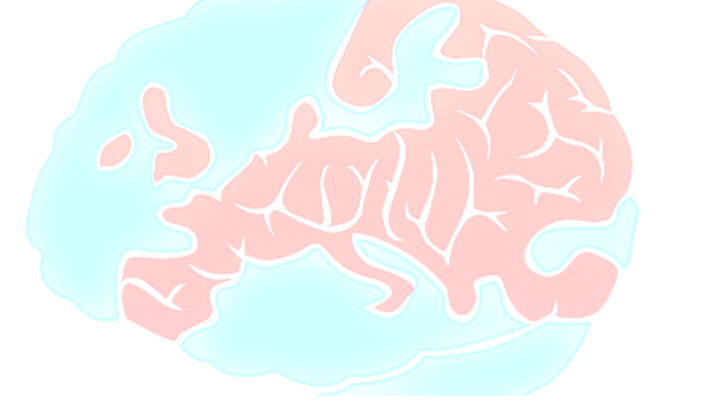 by Kristyna Michkova. Originally published on 2013/12/12
On November 26 and 27, the European Development Days (EDD 2013) were taking place in Brussels. EDD 2013 is a forum on international affairs and development cooperation, which is organized by the European Commission. The main aim of EDD, apart the other important goals, is to fight poverty and sustain development. Therefore, "this platform serves as a place where worldwide partners of development cooperate and communicate their ideas in order to enhance aid effectiveness." (eudevdays.eu)
Even though the EDD2013 event was hosted only for two days, it covered an unbelievable amount of topics (the most current were Trade, Public Private Partnerships and Migration) and also welcomed a great amount of speakers. For instance: President of Liberia Ellen Johnson Sirleaf, President of Malawi Joyce Banda and UN Deputy Secretary-General Jan Eliasson. The European Commission was represented by President Barroso, European Parliament President Martin Schulz, Vice President Catherine Ashton, Development Commissioner AndrisPiebalgs and other EU commissioners. These prominent leaders had a chance to comment on the results of Millennium Development Goals that are to be achieved by 2015 and likewise they could share their visions concerning the upcoming 2015 development framework.
As the EDD 2013 event was split into two days, there were two respective panels created. The first one was called "Young voices for inclusive governance" and the second one "Productive work for youth" (European Development Days). The former debated the most sensitive development issues of poverty, inequality, exclusion and human rights. From the leaders' speeches one could observe that the blame was mainly directed towards the political decisions that actually do not solve the current national issues and likewise towards power accumulation within nations.
The debates resulted in the shared ideas of inclusive governance, based on non-discriminative participatory, accountability, transparency and respecting of the human rights. What is more, presenters put a great stress and propagated the importance of youth involvement as they foresee the undeniable potential of active youth (eudevdays.eu). For instance, Luciano Frontelle de Paula Fillho, who is a member of the Brazilian Youth Coalition made following quote when acknowledging youth's strength within Social Media: 'Young people are in spaces, namely social media, that local government are not and they are thus wasting opportunities to engage with us.' Also another participant of the EDD 2013, ŽeljkaKuzmanInternational that is a member of Youth Council, SOS Children's Villages International expressed her vision towards better involvement of youth in decision-making: 'We have to ensure young people and children's opinions count. They need to see action and results from their interaction with you. Everything starts from hearing and seeing them."
The second panel debated current issue of youth unemployment. The term "youth unemployment" was described as a package of sub-issues like low wages for highly qualified youth, high level of job insecurity and high barriers to start entrepreneurship. The speaker severely criticized the issue of low private investment which leads to burial of innovative potential.The debated possible solutions proposed to keep strengthening of the relationship between young people and the private sector, investment into education and inclusion of disadvantaged youth. (eudevdays.eu)
Artak Chopuryan, CEO and Co-founder of Instigate Mobile CJSC pointed the difficulties youth faces when starting their business: 'The hardest challenge in start-ups is building up core teams. We look for young and motivated people and support them using peer programmes and develop their communication skills.' Another participant of the second panel, LamineDhaoui, who is a Director of Business, Investment and Technology, UNIDO, also stressed the importance of investment into micro-enterprises in order to support economic sustainability: 'The development of micro-enterprises and SMEs is a proven mechanism to facilitate economic development. This entrepreneurialism requires support and investment.' Finally Salimane Issifou, National Director for Benin, SOS Children's Villages International, came up with policy solution in order to help with youth business start-ups: 'Governments should implement youth business funds focussed on exposing young people to the business world. In Africa, we should focus these funds on areas where we have competitive advantage, like agriculture and tourism.'
Overall the European Development Days 2013 unraveled that the European Union makes a great effort in order to fulfill the Millennium Development Goals so far. We should also keep in mind that "the European Union is the biggest donor in a field of development , providing more than half of all development aid. The Commission alone accounts for 13% of total aid flows through programmes promoting the MDGs and supporting sectors crucial for development" (The EU and the Millennium).
However, one can agree that there is still a lot of work to be done and we should at least keep with the already started pace. I personally agree with the debated ideas and visions for the post-development agenda as I feel the need of the governments to invest more into education. Additionally I cannot deny the importance of the private sector o support the innovative activities of young people. Finally, the European Union should make the effort to achieve those feasible visions in order to eradicate poverty, achieve global primary education, promote gender equality, reduce of children mortality etc. Hopefully, when the citizens of the European Union notice the remarkable results leading to better living conditions within a global scale, they will recognize the importance of the European Union's existence. Notwithstanding the fact that every single European country can contribute to achieve Millennium Development Goals when investing in aid programs, nevertheless the voice is stronger and the action is feasible when European countries keep together. To be more explicit, I believe that we can attain more on the global level when the European Commission has one voice that presents shared visions of member states.
References
The EU and the Millennium Development Goals. European Commission. Development and Cooperation. Retrieved: December 2013.
Eudevdays.eu. Retrieved: December 2013.
European Development Days Shapes a New Global development Agenda with a Focus on Youth. European Youth Forum. Retrieved: December 2013.