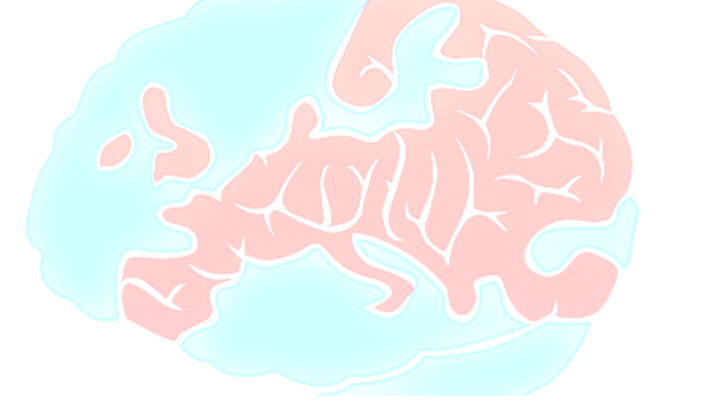 by Mieke Molthof. Originally published on 2013/11/23 
Of all the EU member states, France has arguably been the most pivotal player in the EU's Common Security and Defence Policy (CSDP) by energetically leading and promoting the EU's capacity for rapid and robust action on the international scene. France has played a key role in laying the foundations of the CSDP at the Saint-Malo summit in 1998 and has been at the forefront of the creation of the European Defence Agency, the drafting of a European Security Strategy, and in promoting the launch of collective operations in Europe abroad (O'Donnell). However, recently, French policy-makers have become rather disappointed with the other member states. Time and time again, be it Libya, Mali or Syria, French calls for decisive action have been unsuccessful. The difficulty of getting the EU to act robustly in international affairs has become increasingly problematic in the eyes of the French. As the former French Foreign Minister Hubert Védrine warned in a report last year: 'Unless there is a strong reawakening of political determination to make Europe a global power, to prevent it from becoming powerless, and dependent, all of the arrangements for a [European Defence] will be nothing more than incomplete or lifeless words on paper' (Vedrine).
Over the past century, France has lost much of its traditional great power status. In order to compensate for its diminution of power, France has from an early stage of the European project sought to transfer its national aspirations to the European level (Treacher). French leaders envisioned a 'Europe puissance' – a European power with military might, independent from NATO and the US – that would be able to achieve strategic objectives that France could no longer realize on its own. As part of this vision for a Europe puissance, French leaders conceived the need for an independent European defence policy, or a 'Europe de la défense'. To this end, France has played a leadership role in the creation of the CSDP and has constantly supported new initiatives that would strengthen the EU's strategic autonomy.
In recent years, however, French policy-makers have become increasingly disillusioned with the CSDP. The EU has proven unable or unwilling to engage in proactive military activities and to respond robustly to the crises in the wider European neighbourhood. Other member states, notably Germany, have shown sustained reluctance to participate in military missions and to improve the EU's military capabilities in any substantive way. The economic crisis in the euro-zone has further reduced the willingness of member states to contribute to and invest in a strong and effective CSDP. While the recent political crises in the Middle East and North Africa seemed to present a long-sought opportunity for the EU to demonstrate its military capacity, the tide of events proved too strong for the CSDP.
In light of its disillusionment with the CSDP, France has become increasingly open to the practice of cooperating with Britain and the United States for pursuing its strategic objectives in the international realm and, in particular, in its area of strategic priority (including Northern Africa, the Sahel, and the Horn of Africa). Not only do bilateral and trilateral configurations with Britain and the US offer France more flexibility, but the extroverted military orientation of Britain and the US also make these partners more willing and able to respond to crises in a robust manner.
Against the backdrop of the EU's failure to respond to the crisis in Libya, France and Britain led a coalition of the willing within the NATO framework and with back-up support of the US. With the crisis in Mali, France again chose to operate outside the framework of the CSDP and relied primarily on Britain and the US for military support. On the situation in Syria, France displayed a readiness to back a US-led military operation against the Syrian regime while it was once again left disappointed by the other EU member states' attitudes of disengagement – particularly that of Germany, which signalled that it would not join a military strike.
France's key role in the CSDP makes the disillusionment among French policy-makers all the more reason for concern. As argued by strategic affairs expert Daniel Keohane, 'it is not evident that EU defence policy can succeed without French leadership' (Keohane). Nevertheless, as recently noted by French Defence Minister Yves le Drian: 'France intends to continue actively promoting the strengthening of [a European Defence] … [because], quite objectively, we do not have a choice' (Le Drian). Over the long-term, as the US further retreats from Europe and its wider neighbourhood, bilateral relations will be insufficient for France if it wishes to ensure stability in its strategic sphere of influence. While the so-called French 'love affair' with l'Europe de la défense has been toned down (Fiott), French leaders are seeking to pragmatically advance the goal of strengthening European defence. In the words of Le Drian: [I]f we want to take concrete shape we must set aside our ideological posturing and act in concrete fashion … in response to the chances offered us and to the opportunities that we should seize' (Le Drian). The French are once again at the forefront of new initiatives, and are reportedly determined to take full advantage of the upcoming European Council meeting on defence and security in December 2013. Even though France may have lost much of its ideological stance, France's pragmatic approach, while more modest, may turn out to be a more viable way forward towards a concrete European defence capacity.
Further reading:
Le Drian, J. (28 May 2013). Europe of defence: a pragmatic approach. Notre Europe –Jacques Delors Institute.
O'Donnell, C.M. (24 October 2011). Britain and France should not give up on EU defence cooperation. Policy Brief. Centre for European Reform.
Simon, L. (20 February 2012) Britain-France: a new agency for the neo-West? European Geotrategy Blog.
References
Fiott, D. (16 May 2013). European armaments in the French White Paper. European Geostrategy Blog. http://europeangeostrategy.ideasoneurope.eu/2013/05/16/european-armaments-in-the-french-white-paper/
Keohane, D. (18 April 2012). Sans French leadership, is EU defence policy dead? The FRIDE Blog. http://fride.org/blog/sans-french-leadership-is-eu-defence-policy-dead/
Le Drian, J. (28 May 2013). Europe of defence: a pragmatic approach. Notre Europe –Jacques Delors Institute. http://www.notre-europe.eu/media/europeofdefence-ledrian-ne-jdi-may13.pdf?pdf=ok
'Livre blanc sur la Défense et la Sécurité nationale 2013'. http://www.defense.gouv.fr/actualites/articles/livre-blanc-2013
O'Donnell, C. M. (24 October 2011). Britain and France should not give up on EU defence cooperation. Policy Brief. London: Centre for European Reform. http://www.cer.org.uk/publications/archive/policy-brief/2011/britain-and-france should-not-give-eu-defence-co-operation
Treacher, A. (2001). Europe as a power multiplier for French security policy: Strategic consistency, tactical adaptation. European Security, 10(1), 22-44.
Vedrine, H. (14 November 2012). Report for the President of the French Republic on the consequences of France's return to NATO's integrated military command, on the future of transatlantic relations, and the outlook for the Europe of Defense. http://www.diplomatie.gouv.fr/en/global-issues/defence-security/french-defence/international-organization-in/nato/france-and-nato/article/hubert-vedrine-report-submitted-to