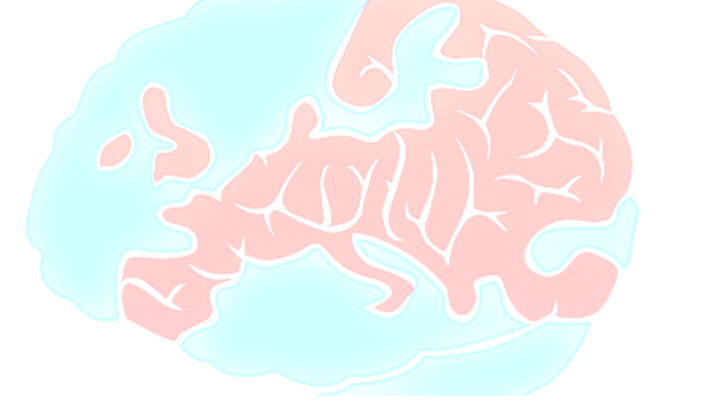 by Isabelle Langerak. Originally published on 2013/12/08
The stark divergence from reality of the election observations and assessments made by the joint European Parliament and Parliamentary Assembly of the Council of Europe of the presidential elections in Azerbaijan in October 2013 are discrediting and delegitimizing to both organisations, as well as to the concept of democracy. Organisations that claim to promote democracy and human rights should not prioritise realist concerns over idealist concerns and legitimise sham elections, but rather aim to accommodate their strategic, security and commercial interests with their normative goals of promoting democracy and human rights.
On the 9th of October of this year presidential elections were held in Azerbaijan – a member of the Council of Europe (CoE) and target state of the Eastern Partnership. The incumbent president, Ilham Aliyev, was elected to a third term in office, winning nearly 85 percent of the vote, while the candidate of the united opposition, Camil Hasanli, won around 5 percent of the vote. Ilham Aliyev called the elections 'a triumph of democracy' and according to the Parliamentary Assembly of the Council of Europe (PACE) and European Parliament (EP) observers the elections were 'free, fair and transparent' (Parliamentary Assembly). However, when one takes a closer look at election day irregularities, as well as Azerbaijan's democracy ratings and human rights record, shows that the EP and PACE supported a clear undemocratic election and legitimised an authoritarian regime, which strongly undermines the legitimacy and credibility of the EU and CoE, as well as the legitimacy of the principle of democracy itself.
Both PACE and the EP regularly send delegations of elected parliamentarians to observe elections and have committed to do so in a credible manner. Both are signatories of the UN Declaration of Principles for International Election Observers and more importantly, both proclaim to attach special importance to the promotion of human rights and democratic principles. Yet, their assessment of the elections in Azerbaijan sharply contrasted that of the Organisation for Cooperation and Security in Europe (OSCE) – another body monitoring the elections – which found that "the limitations placed on the fundamental freedoms of assembly, association, and expression, the lack of a level playing field, the allegations of intimidation all came in the lead up to an election day that our observers found to be seriously flawed' (Organization for Security). Of course, why could the OSCE not be wrong in their observations and assessment? When one examines the proceedings during the day of the elections, as well Azerbaijan's democratic credentials and human rights record, it becomes quite clear that it is the OSCE, and not the joint PACE/EP observation mission that made the most objective assessment.
The polls themselves were marred with elections and irregularities, including ballot stuffing, 'carousel voting', unauthorized people directing the work of the Precinct Elections Commissions, and grave violations during the counting of the vote (Azerbaijan: Rampant). Moreover, Azerbaijan's democracy and human rights indicators indicate the lack of true democratic process and as they are deteriorating year by year, illuminating a preference for stability and consolidation, rather than political reform. According to Freedom House Azerbaijan's national democratic governance rating has worsened every year since 2003, moving from "semi-authoritarian rule to full-fledged authoritarianism" (Freedom House). It gave Azerbaijan a democracy score of 6.64 in 2013, on a scale from 1 till 7 in which 1 is the most democratic best and 7 the least democratic. These statistics clearly show that it is problematic to call Azerbaijan democratic.
The elections themselves were preceded by a massive crack-down on civil society and any independent voices within society. The rights of freedom of expression, assembly and association have been severely restricted through various legal amendments, which, for instance, sharply increased fines for the participation in and organization of unsanctioned protests and have extended criminal defamation provisions to the internet, limiting the scope of activity for civil society (Amnesty International). NGOs, independent media and religious institutions have also been subject to the government's systematic repression, facing arbitrary detentions, closure of institutions and increasing legal restrictions, and there are currently 142 political prisoners in Azerbaijan (Civic Solidarity).  Not surprisingly Azerbaijan ranks 152th out of 173 countries in the Reporters Without Borders press freedom index in 2010. As a consequence of this pre-election crack-down, there was an increasingly restrictive media environment in the months leading up to the elections, and the elections themselves were characterised by a lack of a level playing field. Perhaps the most telling indicator of lack of a free and fair process is the fact that Ilham Aliyev himself did not even bother running a campaign. Thus, as Azerbaijan cannot be called a democratic state that supports basic human rights and freedoms, it  should not have its sham elections legitimised by two organisations that claim to promote democratic practice and adherence to human rights standards.
There are several factors that can explain this insensitivity to Azerbaijan's poor democracy credentials and human rights record. First, Azerbaijan is an important source and transit country of oil and natural gas and hence vital for Europe in its quest to reduce its energy dependence on Russia. Second, Azerbaijan and its greater region is significant to the EU in terms of security and geopolitics, and these concerns have clearly taken precedence over democracy promotion. Finally, Azerbaijan is not passive, but actively tries to shape EU policy toward it. It is actively engaging in both cultural and 'caviar' diplomacy in order to divert attention away from its domestic human rights abuses and authoritarian form of government and to improve its image abroad; It spends large sums of money on cultural projects outside Azerbaijan in order to foster a positive image of Azerbaijan abroad and has been engaging in 'caviar diplomacy' with the aim to 'win and retain the stamp of legitimacy conferred by CoE membership, while preserving the authoritarian structures of an autocratic regime' (Democratic Digest). These factors help explain why the EU and CoE have not paid due attention to Azerbaijan's faltering democracy and human rights ratings and consequently explains the nature of their assessment of the presidential elections.
Particularly for the CoE – 'the continent's leading human rights organisation' (Council of Europe) – but also for the EU, these election observations are shameful and discrediting towards the organisation as a whole, as relations between Azerbaijan and the Council of Europe are clear-cut, with Azerbaijan having legally enforceable commitments towards the Council of Europe. Relations with the EU are not as clear-cut and Azerbaijan has no concrete plans for signing an Association Agreement with the EU in the near future, as opposed to Georgia and Moldova, who have signed their Association Agreements at the Vilnius Summit. Nonetheless, an organisation that seeks to 'spread the advantages of …. a political system based on social responsibility and democracy' (European Publications Office) it will need to show others its own unwavering commitment to democracy and good governance or else lose much of its credibility when it comes to foreign policy and the promotion of democracy. Moreover, these practices discredit the concept of democracy as much as they discredit the EU and CoE as organizations. If the EU (and CoE) is to restore and maintain its credibility as a 'normative' power and defender of democracy and human rights, and prevent the alienation of Azerbaijani society by its seeming apathy towards human rights and democracy, this agenda should be of equal concern as energy and security. These concerns are not mutually exclusive and a neglect democracy and human rights issues in Azerbaijan may turn out to be more harmful in the long-term, not only in terms of credibility and legitimacy, but also since social situation in Azerbaijan seems far from stable in the medium- to long-term (International Crisis Group).
Further reading:
The original European Stability Initiative report on 'Caviar Diplomacy':
Caviar Diplomacy: How Azerbaijan Silenced the Council of Europe.
Freedom House's analysis of  the state of national democratic governance in Azerbaijan:  Nations in Transit: Azerbaijan
Institute for Reporters' Safety and Freedom's '2013 First Quarterly Freedom of Expression Report' on the pre-election crack-down on civil society and media: Azerbaijan's Free Expression: Crackdown Continues
A report on the social and political situation in Azerbaijan and why this situation is far from stable in the medium-long term by the International Crisis Group: Azerbaijan: Vulnerable Stability
References
Amnesty International, 'Azerbaijan: Annual Report 2013'. Retrieved from: https://www.amnesty.org/en/region/azerbaijan/report-2013
Azerbaijan: Rampant Violations Mark Shoe-In Presidential Vote', Eurasianet.org, 9 October 2013
Civic Solidarity 'Azerbaijan: An updated list of political prisoners', 1 October 2013.
Council of Europe, 'Who We Are'. Retrieved from:  http://www.coe.int/aboutCoe/index.asp?page=quisommesnous&l=en
Democratic Digest, 'How Baku's 'caviar diplomacy' neutered Europe's rights standards', 25 May 2012.
European Publications Office, The EU in the World: The foreign policy of the European Union. Luxembourg: Office for Official Publications of the European Communities, 2007
Freedom House, "Nations in Transit 2012 – Azerbaijan", 6 June 2012, p. 89. Retrieved from: http://www.freedomhouse.org/report/nations-transit/2012/azerbaijan
International Crisis Group (2010) Azerbaijan: Vulnerable Stability.
Organisation for Security and Cooperation in Europe Parliamentary Assembly, International Election Observation Mission: Republic of Azerbaijan – Presidential Election, 9 October 2013:  Statement of Preliminary Findings and Conclusions', (10 October, 2013).
Parliamentary Assembly of the Council of Europe, Observation of the presidential election in Azerbaijan, (9 October 2013).