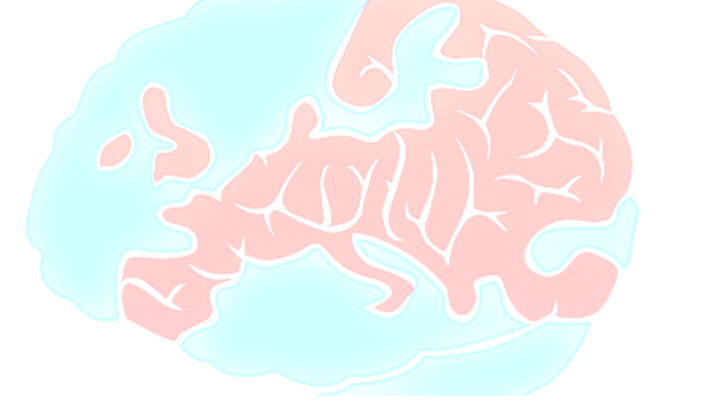 by Andreea Apostol. Originally published on 2014/06/05
Education, training and non-formal youth learning are essential in creating jobs and enhancing Europe's competitiveness.
Having existed for 26 years, the Erasmus experience is considered as the most successful student exchange programme in the world. The programme offers support for studies abroad in partner universities, student placements in enterprises, opportunities for university staff movement and training, and also funds cooperation projects between higher education institutions across Europe. Its annual budget surpasses 450 million euros, and since its inception in 1987 more than 3 million students have participated in it. It is represented by 4000 higher education institutions in 33 countries, with potential to expand even further.
Erasmus of Rotterdam (1465-1536), who gave his name to the programme, was an eminent philosopher, theologian and humanist and was known as an opponent of dogmatism. By bequeathing his fortune to the University of Basel, he became a precursor of mobility grants. Erasmus+ is the new EU programme for education, training, youth and sport. It combines seven programmes from 2007-2013, namely the Long Life Learning programme (LLP), the Youth in action programme, and five international cooperation programmes.
Access to Erasmus+ will be increased in several ways. It will offer stronger support to students wishing to improve their language skills before going to their Erasmus University or job placement. In addition, flexible forms of learning, such as distance or part-time learning will be encouraged through the wider use of information technologies. Thanks to the loan guarantee mechanism, there will also be better financial support for students who plan to undertake a full Masters' degree course in another European country. This guarantee will benefit in particular students from less well-off backgrounds, who have been deterred from studying abroad before due to the lack of national grants or loans.
Erasmus+ aims to increase the quality and relevance of qualifications and skills. Two-thirds of its funding will provide grants for more than 4 million people to study, train, work or volunteer abroad in 2014-2020 (as compared with 2.7 million in 2007-2013). The time spent abroad can range from a few days up to a year. Erasmus+ is open to students, teachers, apprentices, volunteers, youth leaders and people working in grassroots' sport. It is also to provide funding for partnerships between educational institutions, youth organisations, enterprises, local and regional authorities and NGOs, as well as support for reforms in Member States to modernise education and training and to promote innovation, entrepreneurship and employability.
Several new features of the program include: a loan guarantee scheme to help Master's students finance a full degree abroad and thereby enhance their competitiveness in the job market; knowledge Alliances: partnerships between higher education institutions and enterprise to promote creativity, innovation and entrepreneurship by offering new curricula, learning opportunities and qualifications; sector Skills Alliances: partnerships between vocational education and training providers and enterprise to promote employability and address skills gaps by developing sector-specific curricula and innovative forms of vocational teaching.
Erasmus+ emphasizes the importance of informal learning. Evidence shows that employers appreciate skills acquired through non-formal learning experiences, such as volunteering. Indeed, 75% of participants in the European Voluntary Service said that their career prospects had improved thanks to this experience. Studies also show that students who spent part of their studies in a foreign country are more likely to take up a job abroad when entering the labor market. Funding is important, but money alone will not make learning mobility a reality for all. We also need to remove obstacles at national and regional levels, for example by improving access to information, ensuring national loans and grants can be used for international studies and improving the recognition of grades and diplomas obtained abroad. In order to monitor progress on removing obstacles to studying or training abroad, the European Commission, together with Member States, has developed a 'mobility scoreboard', which tracks the performance of each EU Member State. The results will be published in the next few weeks.
Analyzing the targets for higher education and vocational training, by 2020, at least 20% of higher education graduates in the EU should have spent a period of higher education-related study or training abroad. In the vocational sector, more than 6% of 18-34 year olds with an initial vocational education and training qualification should have had such an opportunity.
With almost 6 million young people are unemployed in the EU and about 36% of employers having difficulties in finding people with the skills they need, the European job market is also changing. The number of jobs requiring high skills is growing while the number of low-skilled jobs is decreasing. It is estimated that by 2020 nearly 35% of all jobs will require high skills (equivalent to degree-level qualifications). One of the headline targets in the Europe 2020 strategy is to raise higher education attainment to 40% (from nearly 36% now) among the young adult population. Erasmus+ can contribute to this goal by helping young people to improve their skills through studying and training abroad and by helping education and training institutions to innovate and modernise. Another key educational target is to reduce the share of early school leavers from the current 12.7% to less than 10%. To contribute to this goal, Erasmus+ will support modernization of education and training, including school education, from early childhood to secondary level and initial vocational training. Non-formal learning will be supported as well through youth exchanges and volunteering.
The individual mobility of adult learners will no longer be supported other than as part of a strategic partnership. Teachers and staff involved in adult education, however, will continue to benefit through individual cross-border learning experiences (both short- and long-term). The three current staff mobility actions (in-service training, assistantships and visits & exchanges) will be amalgamated into one action. Strategic partnerships will contribute to the modernization of organizations in adult education. A new Electronic Platform for Adult Learning in Europe (EPALE) will also be launched.
Investing in education is a real option, one with actual results that could definitely enhance Europe's further actions and perspectives. The agenda that was created around the Erasmus+ project shows that everyone is aware of how important theoretical and practical knowledge is and one can only hope that further similar actions will continue being developed as well as those present being used in their maximum shape and features.
For more information on the topic, see Preparations for Erasmus+ and Erasmus plus (2014-2020).