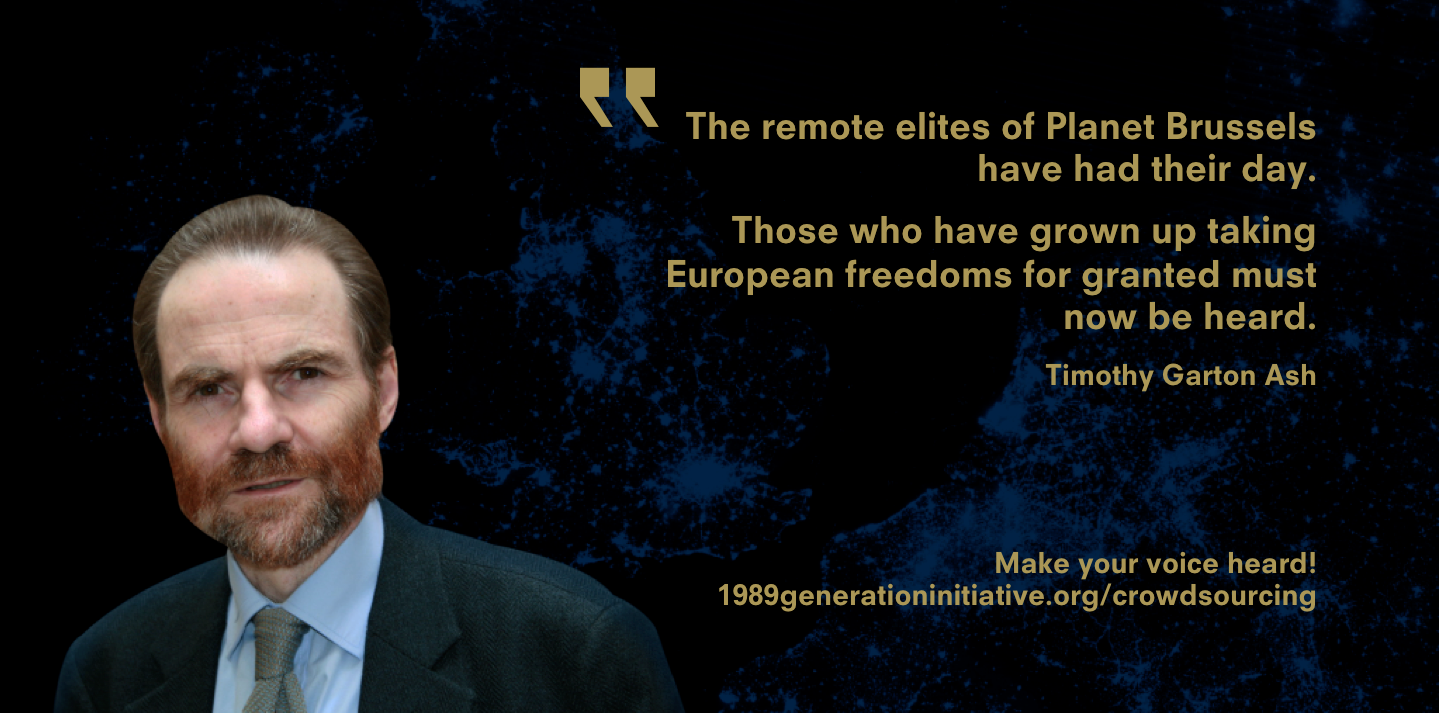 Pitching Europe is a new project by Campus Europe and the European Student Think Tank, aiming to bring together political and social youth leaders from all over Europe to share their ideas with a wider audience. In a weekly column on www.campuseurope.eu and www.europeanstudentthinktank.com representatives of European youth organizations will take turns in presenting what they see as the most pressing issues of our time and generation, and outline their ideal solutions.
Introducing 1989 Generation
"The future is yours. Shape it, think loud. I ask you to succeed." This was the ambitious mission that Valéry Gicard D'Estaing, president and patron of the 1989 Generation Initiative's Conference on the Redefinition of the European Mission, bestowed on us in his closing remarks.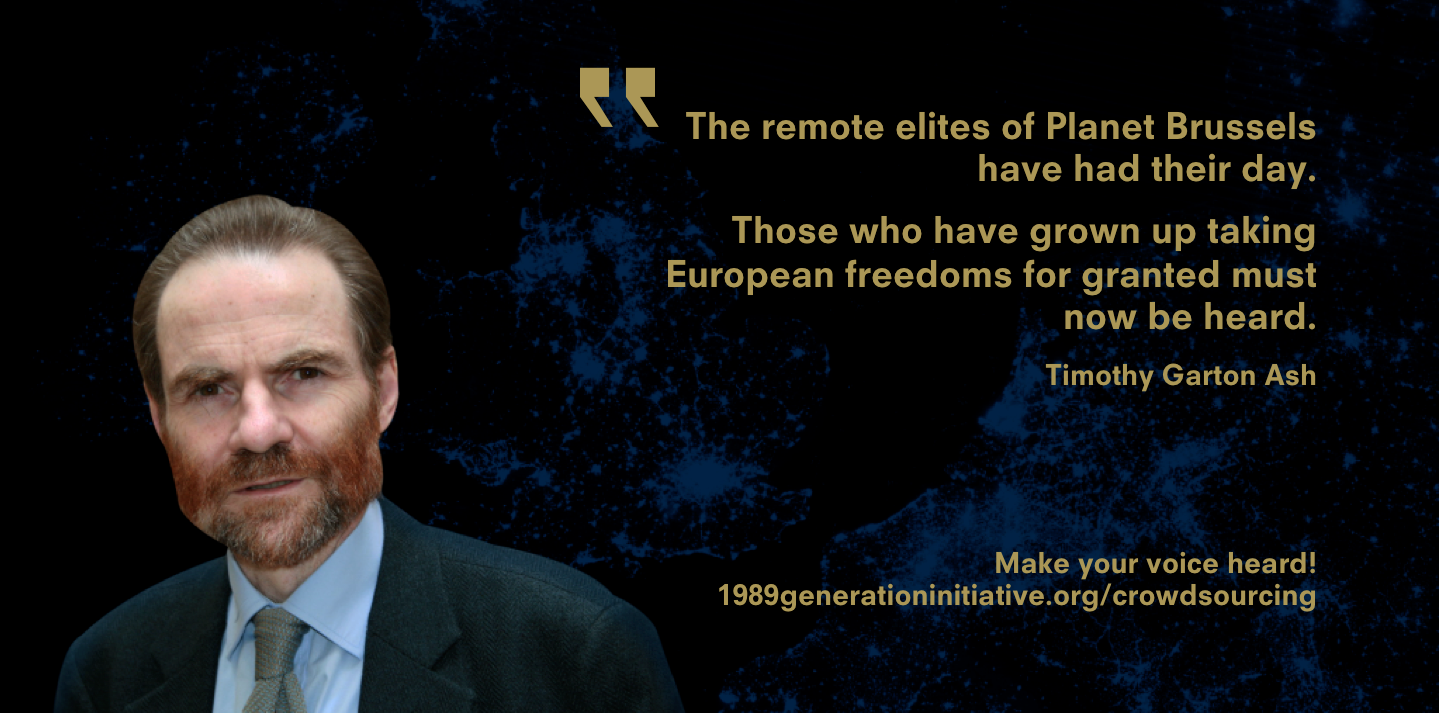 With the Eurozone malaise still looming over Europe, an unstable neighbourhood both in the East and South and waves of immigration that have spurred nationalistic relapses and plunged Europe into a deep identity crisis, the future of the Union is in jeopardy. Change is necessary! Yet, the European Union often seems exhausted or too politically remote and lacks the political will to reform itself. Fresh impetus is desperately needed – a new vision capable of inspiring and uniting in a fast changing world must be found.
Our generation, the 1989 generation – often decried as disinterested, disunited and disaffected – has to face the long-term effects of these new realities. We are the generation upon which the responsibility of future European leadership rests. Without our ideas, actions and ownership, the European project will decline, then founder. Our generation, the Erasmus-, Easyjet- and Euro-generation, needs to take on the challenge and assume a leading role in re-articulating the mission of the EU.
"A strong voice for the 1989 generation"
This is why we have founded the 1989 Generation Initiative. We are a team formed of more than 50 individuals from over 20 European countries and determined to mobilize our generation to give it a face and a stronger voice. We aim to create a pan-European process with the 1989 generation at its centre to envision and build consensus for the future of a united, democratic and inclusive European Union. Through broad engagement, intergenerational dialogue and vision-building, policy ideas can be developed and projects implemented that will add new dynamism to the European project.
To start this process, we have hosted the Conference on the Redefinition of the European Mission, which was attended by 25 renowned senior officials and academics, as well as 45 delegates from the 1989 generation coming from all across Europe. In four roundtables on European economic policy, institutional affairs, foreign policy and identity, we have developed eight specific proposals for policy reform.
The development of one uniting message
The United States of Europe are no more than utopia. Yet also the current European system, though noble in its ideals, has hit a wall. Which direction do we want the European integration process to go? What is the Union's aim for the next 25 years? It seems that heads of governments act in opposition to the fundamental European values such as solidarity, some even against freedom of expression. EU member states are torn when it comes to fundamental questions: how to overcome the structural flaws of our monetary union? When can the basis of the current European public sphere, the Schengen area, be broken? What role should Europe play in the world? Are we to fight for an ever-closer Union, and if so, under which conditions?
These questions will be answered by debating a bold and new vision published in our Manifesto mid this year, and by proposing specific reform proposals which include for instance 1) establishing a single supervisory authority for capital markets as well as a common employment insurance, and 2) develop a new Security Strategy, comprising a Cyber security union, as well as installing a 'Regional Cooperation Framework' instead of the current Neighbourhood Policy. In the next month, we will publish these proposals in four separate articles in greater depth on this blog.
We are very thankful for Campus Europe's great idea to establish this new blog: it is time to get our voice heard and reenergize the European public space. We cannot do this alone.
We need all of you: pitch in for Europe!
You share our enthusiasm for the European Union? You are unhappy with the recent developments that threaten to tear the Union apart? You have your own ideas of how to overcome these problems? In short: you want to contribute to a better European Union? Then sign up for our newsletter and get in touch, follow our blog on Euractiv, engage in our crowd-sourcing campaign, participate in our webinars and discuss with us the future shape of the Union. Have your voice heard! Come on board of the 1989 Generation Initiative and be part of one of the hottest European youth movements on the block!