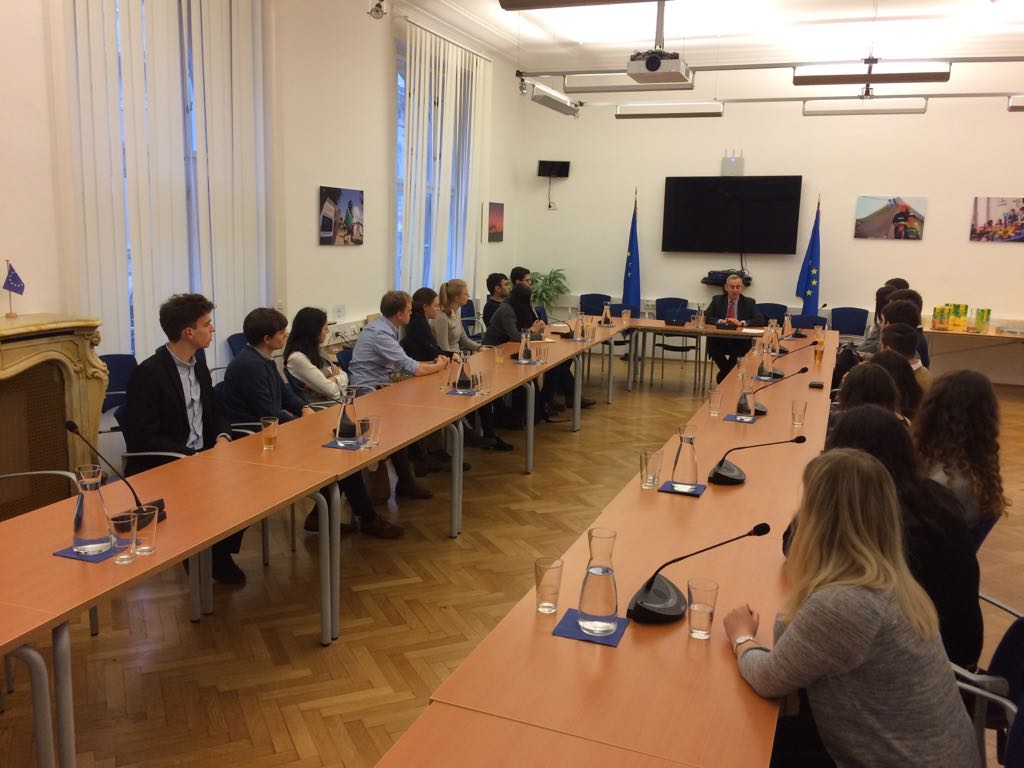 On November 24, 2017, the EST visited the EU Delegation to the International Organisations in Vienna.
On this occasion, our visiting group of students had the opportunity to sit down with Ambassador Didier Lenoir and listened to his presentation about the European External Action Service's role in implementing the EU's foreign policy. He elaborated on the complexity of decision making and coordination within the organisational structure and gave some insights into the workings of the EU Delegation in Vienna and its collaboration with local international organisations such as the IAEA and the CTBTO.
Afterwards, students were invited to ask questions and engaged in a fruitful discussion about the contemporary challenges the EU faces.