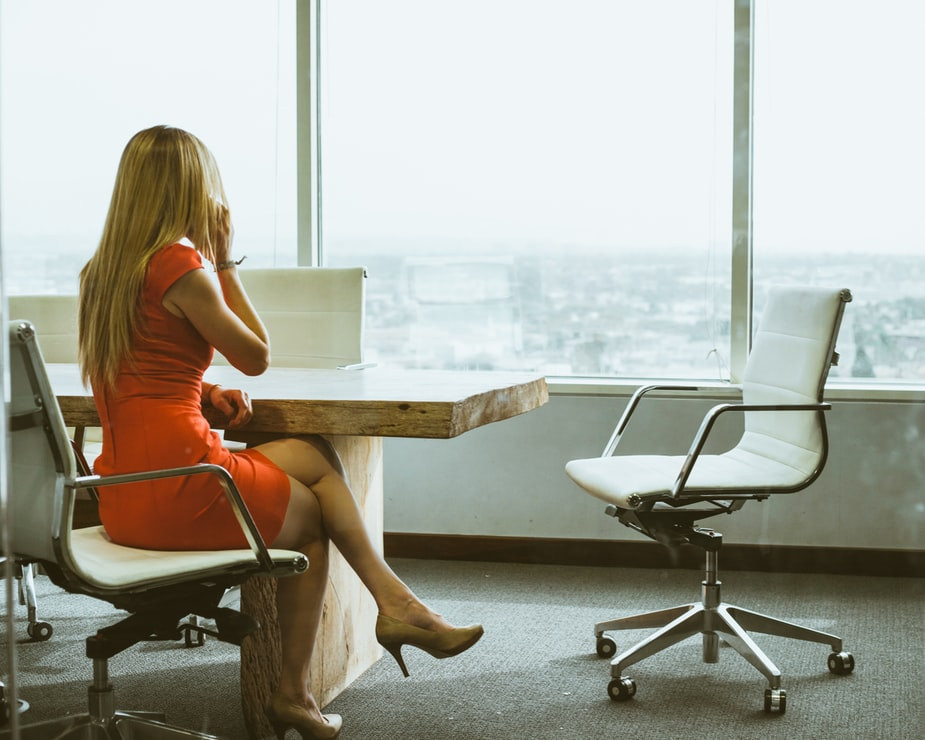 Written by Deqo Sheikh
Gender equality and women's rights have made significant strides since 1960 when Sirimavo Bandaranaike won Sri Lanka's election and became the country's first female prime minister and the world's first woman to be elected head of state (Ross-Sheriff). Since then, there have been numerous attempts to enshrine women's rights and pen down commitments to reduce the gap in gender equality. For instance, in 1997, the Inter-Parliamentary Union (IPU) met in Cairo. This organisation was formed in 1889 as the first international organisation to facilitate multilateral discussions and currently counts 179 sovereign parliaments amongst its members. That year they passed the Universal Declaration of Democracy. They highlighted that "the achievement of democracy presupposes a genuine partnership between men and women in the conduct of the affairs of society" (IPU). That is as true today, twenty-three years later, as it was then.
As with all world leaders, history will remember Bandaranaike with a mix of admiration, for the adversity she must have overcome when thrust into a world largely unknown to her. On the other hand, she will be judged with disdain for the consequences that have resulted from her some of her policies. Particularly, how these have affected the conflict between Tamils and the majority Sinhalese in Sri Lanka. Therefore, as important as it is for women pioneers to be remembered as the complex and multifaceted persons that they were, it is more pertinent not to place too much significance on their actions when assessing the capabilities of women as leaders and pioneers. Of course, gratitude must be paid to women and men who fought for the advancement of gender equality. However, given that global data reveals that women make up just 24.9% of parliamentarians worldwide, it is clear that gender equality, particularly within the domains of power and decision-making, has a long way to go before true parity is achieved ("Women In Parliament: Global And Regional Averages").
Looking Back
In the West, no principled academic nor organisation would dispute the need for gender equality within the domain of decision-making in a modern democratic society, especially within the world of politics and governments. This is because the branches of power introduce and implement legislation that affects wider society. Therefore, the inclusion of women representation amongst its policies is necessary to legitimise its rule and to ensure that the interests of all its citizens are represented. Moreover, in the last five decades, women's enfranchisement and political participation has seen a global transformation with their representation in all modern democracies. A crucial milestone of addressing gender inequality at the global level was the 1995 Fourth World Conference on Women in Beijing pushed women's representation and gender equality into the mainstream discourse of states across the globe (Sweetman). Consequently, modern democracies could no longer hide from the question of women's representation as this conference highlighted that the responsibility to address is the issue of gender inequality lay with governments (and private bodies). Despite over 160 countries endorsing the objectives (e.g. "inequality between men and women in the sharing of power and decision-making at all levels") in Beijing, and pledging to action the solutions to achieve them, progress has been slow (OECD).
More Than Numbers – Positions Matter too
To address the imbalance of gender in politics, many institutions and governments have introduced different variations of quotas. However, these have not always translated into improved equality for all (Shreeves et al.). Research and studies have repeatedly outlined that an increase of women in parliament does not necessarily equate to the advancement of women's rights nor guarantee representation of their interests (ibid). Numerous explanations for this have been presented; from women's exclusion from the governance framework to the patriarchal hostility they face in male-dominated spaces (Bardall, and Rivas). On the other hand, women in senior leadership positions, such as the assignment of 'important' ministerial roles, does result in more positive legislation for all genders. Amongst others, a reason for this is that it allows governments to appoint the best person for the job, as opposed to 'who looks like they fit in best', thereby allowing it to maximise utilisation of the best-qualified candidate's skills and experience.
What those roles depend on the party in power. While some policy portfolios are universally recognised as highly influential (e.g. the Chancellor), the value of others is dependent upon the incumbent government's political ideology. In other words, it all depends on what is valued by those in power and their voters. As research shows, 'important' departments are often viewed to have masculine dimensions. This acts as a further barrier for women entering these domains (Krook, and O'Brien).
Additionally, politics is still a male-dominated world, and some roles are, traditionally, seen as more suited to female Members of Parliament (MPs), such as health or family affairs. While these roles are most certainly important, women mustn't be pigeon-holed into certain positions but, instead, are viewed as equally as capable of fulfilling their duties as a male counterpart.
Getting Her Foot in the Door
Initial research into women in politics suggested that a lack of political ambition translated to their underrepresentation. However, structural and societal factors are now viewed as more significant barriers (Shreeves et al.). As can be seen, by the increasing representation of women in political discourse, there is no shortage or lack of interest by women to explain their underrepresentation in parliaments across the European Union (EU). For instance, the number of female Members of the European Parliament has risen since the first cohort was elected in 1979 with a low 16.6% to today's 41% (ibid). Therefore, it is imperative to continually examine, and tailor for each Member State, what the barriers to entry are as each one's unique history, culture and societal norms will impact the factors that act as obstacles to achieving greater gender equality.
Such investigations would lead to numerous valid theories, but most fall under the broader umbrellas of regulatory frameworks, media representation, work-life balance, and non-gender specific factors (such as socioeconomic and ethnic background). Fortunately, the standard and professionalisms of journalists have come a long way since social decorum allowed for the media to utilise press briefings as opportunities to ask questions about female politicians' personal lives and appearances as opposed to their departments and policy objectives (Goodyear-Grant). For instance, Labour MP Ellen Wilkinson, who represented Middlesborough East (1924-1931) and Jarrow (1935-1947) in the UK's House of Commons, was infamously often scrutinised by the media for her appearance that she inquired, "Can't a woman do her work just as well in a dress of bright colour?" (Berry-Waite). While the tone may have changed, statistically speaking, there is an enduring difference between the media coverage of male and female MPs that is inherently grounded in patriarchal norms and gender inequalities (Van der Pas and Aaldering). Unfortunately, this translates to female MPs facing significantly harsher media scrutiny than their male counterparts in most Member States (ibid). There is a clear link of such unabashed sexism with a lack of legal protection which necessitates an intersectional approach to formulating gender equality policies. Further subdivisions highlight the additional unfair scrutiny ethnic minority, LGBTQ+, and working-class female MPs face.
Reason for Hope: The Many Firsts of 2020
We most certainly have come a long way since the election of Sirimavo Bandaranaike, but it is clear that there is still much work to be done and rights to fight for. While political rhetoric that is riding on the wave of populism is unnerving for many who want gender equality for all, amidst the division, women are still making history. The end of 2019 saw Finland break through another glass ceiling when it elected a government and cabinet completely led by women. Just last month, Scotland appointed Kate Forbes, its first female Finance Secretary, and the month before that, Greece elected Katerina Sakellaropoulou, its first female President. That's January and February's gender equality advancement achievements ticked off. As long as we exercise our democratic rights to vote and demand change, we will continue to bring our communities one step closer to achieving gender equality, benefiting our fellow women, men, and gender non-conforming friends.
---
References
Bardall, G., & Rivas, A. (2016). Women in Politics, Part 2: Moving Forward — Supporting Gender-Inclusive Political Participation – Centre for International Policy Studies. Cips-cepi.ca. Retrieved 20 February 2020, from https://www.cips-cepi.ca/2016/12/15/women-in-politics-part-2-moving-forward-supporting-gender-inclusive-political-participation/.
Berry-Waite, L. (2018). 100 years since women won the right to be MPs – what it was like for the pioneers. The Conversation. Retrieved from https://theconversation.com/100-years-since-women-won-the-right-to-be-mps-what-it-was-like-for-the-pioneers-105907.
Goddard, D. (2018). Entering the men's domain? Gender and portfolio allocation in European governments. European Journal Of Political Research, 58(2), 631-655.
Goodyear-Grant, E. (2010). Crafting a Public Image: Women MPs and the Dynamics of Media Coverage. In S. Bashevkin, Opening Doors Wider: Women's Political Engagement in Canada (1st ed., pp. 147-166). UBC Press.
Graham-Harrison, E. (2019). Feminism comes of age in Finland as female coalition takes the reins. The Guardian. Retrieved from https://www.theguardian.com/world/2019/dec/14/feminism-finland-gender-equaity-sanna-marin.
Inter-Parliamentary Union (IPU). (1997). The Inter-Parliamentary Union Universal Declaration of Democracy. Inter Parliamentary Union. Retrieved 18 February 2020, from https://www.ipu.org/our-impact/strong-parliaments/setting-standards/universal-declaration-democracy.
Krook, M., & O'Brien, D. (2012). All the President's Men? The Appointment of Female Cabinet Ministers Worldwide. The Journal Of Politics, 74(3), 840-855.
OECD. (2014). Women, Government and Policy Making in OECD Countries: Fostering Diversity for Inclusive Growth.
Ross-Sheriff, F. (2009). Women and Political Leadership. Affilia: Journal Of Women And Social Work, 24(1), 3-4.
Shreeves, R., Prpic, M., & Claros, E. (2019). Women in politics in the EU: State of play (Briefing) (pp. 1-12). Brussels: European Parliamentary Research Service.
Sweetman, C. (2008). Editorial. Gender & Development, 16(3), 433-442.
Van der Pas, D., & Aaldering, L. (2020). Gender Differences in Political Media Coverage: A Meta-Analysis. Journal Of Communication, jqz046.
Women in parliament: Global and regional averages. New Parline: the IPU's Open Data Platform (beta). (2020). Retrieved from https://data.ipu.org/women-averages.