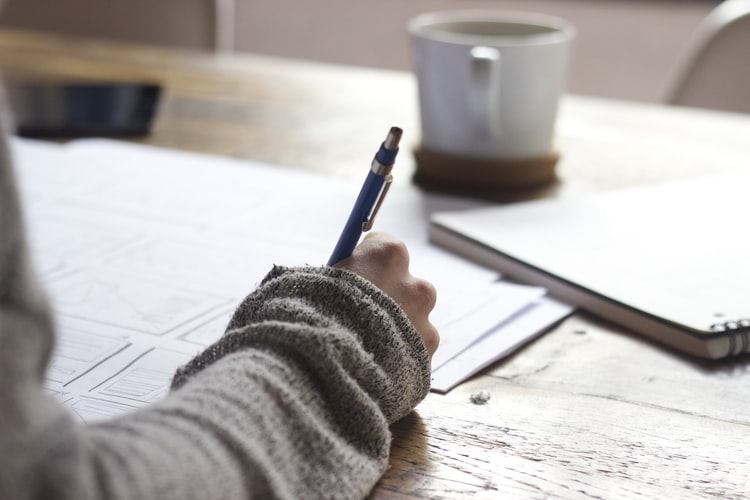 Author: Jacopo Lazzarin
Column series "The state of Education at the time of Coronavirus"
In this first column focused on the relation between Education and Covid I will try to give you an overview of how European countries responded and adapted to the spread of the new Coronavirus.
Let's start from the beginning of the pandemic. Back in March almost every country in the continent had closed schools in order to reduce to a minimum social contact (Motiejūnaitė-Schulmeister & Crosier, 2020). And in most cases they were never reopened. There were a lot of confusions on how schools had to adapt to the sudden change and most decisions were left to individual institutions. Generally, classes were held online and students had to send their homework via all sorts of IT tools.
I sensed – as most people did – a distress on the educational system and particularly on parents, who were not able to support their children in terms of time and resources. However, there was another, even greater, challenge ahead for students and teachers: exams. The UK case is emblematic for it created widespread protests after A-levels results were calculated using an algorithm that unjustly disadvantaged students from poorer backgrounds (BBC News, 2020). However, in some cases, the changes brought by COVID made things easier. In Italy's final exams – used to be a mix of written and oral tests – now consisted of a single oral examination conducted by the student's own professors. The result was that final marks of 100/100 were 9.9% of the total – up from 5.6% in the previous year (Orizzonte Scuola Notizie, 2020).
Another negative point was the widening gap in accessing education among pupils with different social status. It is clear that if you are a student living in a family where you can have your own laptop plus a good and stable internet connection and even a room for yourself, you have an advantage over a student living in a family where all of these things are not available. Poorer students have had to cope with more substantial difficulties than their richer counterparts. As a result, some of them simply did not attend school for months. Unfortunately, we will only see the consequences of this in a few years (Borges & Huet, 2020).
I think these few months showed us how under-prepared our school systems were to deal with an unexpected challenge. At the same time, we have to recognize that measures were adopted almost overnight leaving principals and teachers to deal with unprecedented issues. So, I believe that on top of criticisms we also have to praise all the good examples of dedication and commitment on the part of those working in education.
Let's now look at the beginning of the school year. I thought students would commence in a better prepared environment. I was wrong – at least partially. In some areas of Spain, schools reopened even in areas where lockdowns were taking place. That means schools were officially open and, as a consequence, no online lectures took place. Parents had to decide between bringing their kids to school – in a community with a high risk of contaminating the virus – and preventing them from getting educated (McMurtry, 2020). In Germany, the current situation looked a little bit confusing. States have the power to adopt different rules. So there was no uniformity among schools in the country. In North-Rhine Westphalia, students had to wear masks while at school. Other states did not apply such measures, letting students attend classes without wearing a mask (Hille, 2020). Moreover, there is another factor to be considered for all countries: schools get shut down – partially or completely – if there is a Covid case among teachers or students. This is not a negligible event. It may affect a considerable number of institutions and may put further pressure on working parents and slow students' learning.
So what can we conclude from this brief overview? Well, for sure it was not easy to adapt to the 'new normal'. There were some unforgivable mistakes and delays, and sometimes schools did not fully accomplish their mission, namely to educate students. Anyway, the past is gone and what has been done wrongly cannot be changed. I think this is the time to focus on doing as much as possible to make sure the education system is affected as little as possible by the virus. It is a difficult accomplishment but this should be – and actually is – EU Governments' priority. So let's hope this school year may begin smoothly and be fruitful both for pupils and teachers.
References:
Motiejūnaitė-Schulmeister, A., & Crosier, D. (2020). How is Covid-19 affecting schools in Europe? – Eurydice – European Commission. Retrieved 29 September 2020, from https://eacea.ec.europa.eu/national-policies/eurydice/content/how-covid-19-affecting-schools-europe_en
Delay next year's GCSE and A-level exams – Labour. (2020). Retrieved 29 September 2020, from https://www.bbc.com/news/uk-politics-53966943
Maturità 2020, i dati dell'esame durante il coronavirus: uno su due ha preso più di 80 [DATI COMPLETI] – Orizzonte Scuola Notizie. (2020). Retrieved 29 September 2020, from https://www.orizzontescuola.it/maturita-2020-ecco-i-primi-dati-dellesame-durante-il-coronavirus-uno-su-due-ha-preso-piu-di-80/
Borges, A., & Huet, N. (2020). France school closures to be 'catastrophic for an entire generation'. Retrieved 29 September 2020, from https://www.euronews.com/2020/05/09/lockdown-learning-french-school-closures-will-have-a-catastrophic-effect-on-an-entire-gene
McMurtry, A. (2020). Spain's big back-to-school experiment. Retrieved 29 September 2020, from https://www.aa.com.tr/en/europe/spain-s-big-back-to-school-experiment/1969928
Hille, P. (2020). Coronavirus: Children return to schools in Germany, in the heat, wearing a mask | DW | 12.08.2020. Retrieved 29 September 2020, from https://www.dw.com/en/germany-schools-coronavirus-masks/a-54542195#:~:text=Children%20return%20to%20schools%20in%20Germany%20amid%20coronavirus%20fears&text=Different%20entrances%20for%20different%20classes,mandatory%20came%20just%20days%20ago