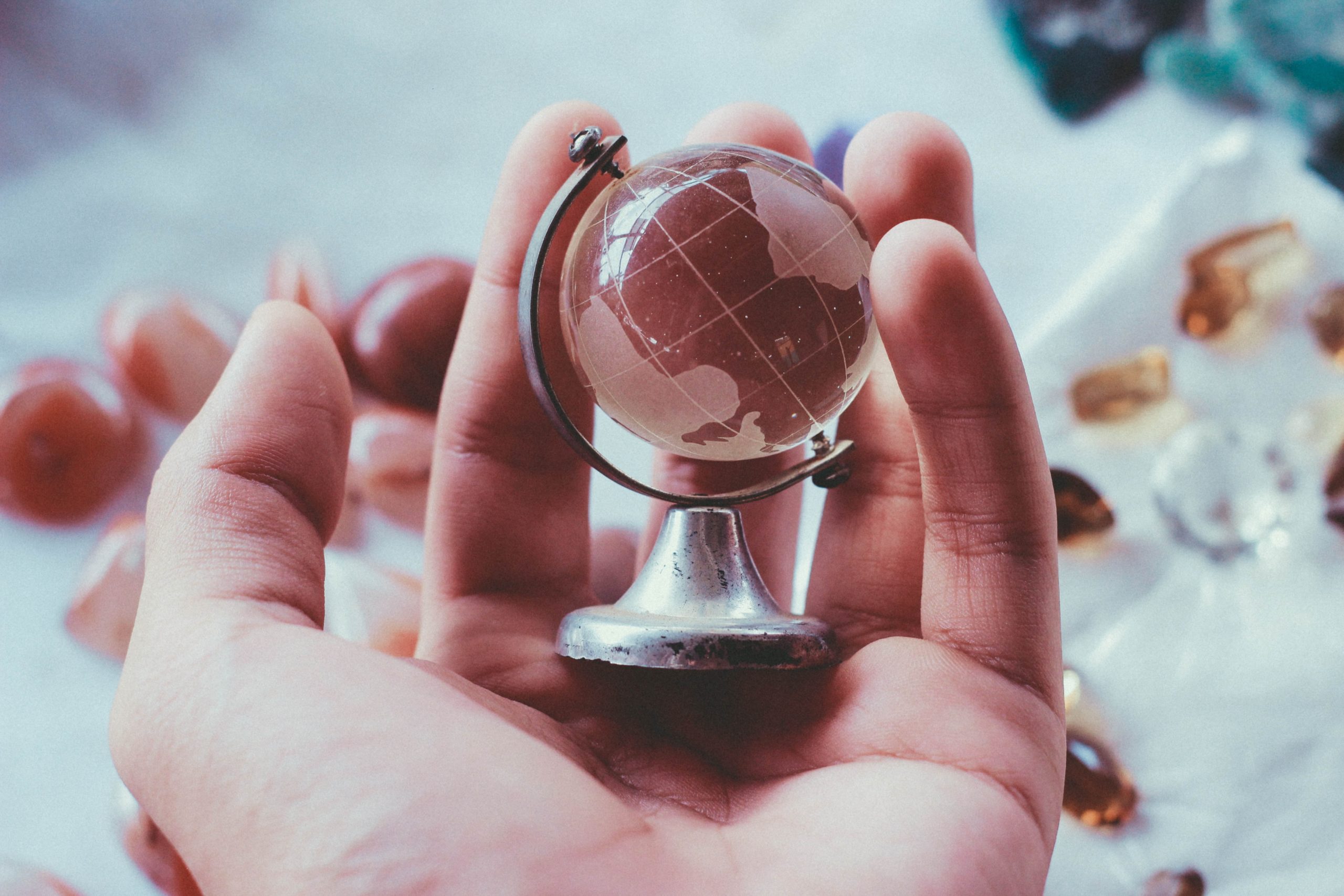 Written by Olha Ruda
Part of the series 'EU in the world of constant migration'
The 2015 migration crisis in Europe has once again drawn international attention to the phenomenon of migration, together with its challenges and opportunities. While migration and resulting diasporas are centuries old, their pace in today's globalized world is accelerating. According to the IOM Migration Report (2020), 272 million people have left their country of origin and permanently reside outside its borders. To give a sense of just how accelerated these processes are, it is worth mentioning that this number already exceeds the projections in the same Report of migrants worldwide for the year 2050 by 42 million.
Under such conditions, there is hardly a country left that is neither the country of origin of a particular diaspora nor the destination country. Most are both. Considering that one of the key features of a diaspora is its connection to the country of origin (through culture, citizenship, personal network, etc.), it is no wonder that many countries see diasporans as another diplomatic channel. To be more specific, as a public diplomacy one.
Make no mistake, diasporas have high levels of influence around the globe: they lobby, campaign, fundraise, and their NGOs act as culture proliferation facilities and community centers. Despite this, until quite recently, few countries led a centralized effort to engage with diasporas systematically and in a mutually beneficial way. Most of them are countries of origin, trying to channel the benefits, including financial ones, coming from communities abroad.
Therefore, it is increasingly important that the EU, consisting mostly of destination countries, has embarked on the EU Global Diaspora Facility initiative to systematize and strengthen its efforts in internal diaspora engagement. Moreover, it shifts the direction of action in this sphere from scattered and mostly bilateral to a multi-stakeholder approach, gathering diasporas, governments, academia, and businesses at the same table, or as some would call it 'building an ecosystem', all with a view to increase the impact of diasporas on global development. To put it simply, this would mean augmenting the capacities of active diaspora groups to deliver positive changes in their countries of t origin. This is the type of development aid that no international actor has undertaken so far. Not only could it be a game-changer for how migration and migrants are perceived by countries, but it would also bring the countries of origin of EU-based diasporas even closer to the EU in the international arena.
Diaspora and Public Diplomacy
Upon its inception in the international arena around the middle of the past century, the term 'public diplomacy' almost always referred to the communication in the realm of culture or its particular aspects (Nye, 2010). It seems that, after two decades of the 21st century, the diaspora has found its place in public diplomacy via diasporans, as the role of a single person as an "ambassador" and "broadcaster" increased in its credibility and therefore influence.
One of the dimensions of public diplomacy is to develop lasting relationships with leading figures or groups of people, building up credibility and support. While there are many well-known methods used to this end, such as exchanges, conferences or scholarships, diaspora engagement may be a new-found one. With each diaspora member acting as an intermediary for information between people in two states, public diplomacy, thanks to diasporas, becomes highly tailored to the audience, and in today's world "tailored" is the synonym for "effective". 
A country might prioritise its diasporas abroad or those that operate within its borders. Such focus will largely depend on whichever is larger and more vibrant, allowing for bigger leverage. Countries like China or the Philippines, with prevalent emigration, mostly engage with their diasporas abroad, while popular destination countries like the USA or the UAE might find it reasonable to shift their focus to within their borders. At least this is how it should work. In reality, many countries only begin to grasp the value of building such relationships and diasporas act largely unguided, left at liberty to decide for themselves what goals they should pursue. In fact, the advantage of diaspora diplomacy resides in its relative effortlessness once the diaspora is established. Such is the case of the Temerty's Foundation in Canada established by a Canadian of Ukrainian descent. In September 2020, it made a donation of 250 million USD to the University of Toronto Faculty of Medicine – the single largest one time donation in Canadian history (Friesen, 2020). Suddenly, and despite the fact that Ukraine had nothing to do with the donation itself, many Canadian media titles mentioned the Ukrainian roots of the donor, creating a favourable halo around Ukraine. The title of the article in "The Ukrainian Weekly" went as far as reading "A Groundbreaking Collaboration Between Ukraine and the University of Toronto's Faculty of Medicine" (University of Toronto, 2020). This is a clear example of a country of origin effortlessly benefiting from a successfully established diaspora abroad. 
European Union Global Diaspora Facility (EUDiF)
In this context, the European Union Global Diaspora Facility is a unique endeavor. Launched in 2019, EUDiF is a pilot project funded by the European Union's Directorate-General for International Cooperation and Development (DG DEVCO) under the Development Cooperation Instrument. It is aimed at consolidating efforts pertaining to diaspora engagement for development (EUDiF, 2020). The budget for the Facility is set to 5 million Euro over the course of 3 years (Chedwick, 2018). By 2022 EUDiF (2020) is determined to:
explore and systematize practices, policies, and trends in diaspora engagement in 100 selected countries from all regions around the globe;

build a directory of diaspora experts based in Europe to help them assist their countries of heritage;

expand capacities of existing diaspora organizations in Europe and in partner countries.
This initiative is unique not only to the EU, but worldwide, and has the potential to become the most comprehensive knowledge bank on practices of diaspora engagement. First of all, this will earn the EU a name in the realm of diaspora relations expertise. Furthermore, it will provide an opportunity to develop and enforce cutting-edge and evidence-based policies on diaspora engagement, building on best practices analysis.
Having celebrated one year of work, the initiative is still in its infancy. The Diaspora Engagement Map, presented by EUDiF at the beginning of 2020, has information on the first set of 50 countries together with their diaspora expertise and practices, while the second set of 50 countries will come later this fall.
Two consultations with Western European-based diaspora organizations were held up to date: in Lisbon in November 2019 and this year online, due to the COVID-19 pandemic. The consultations continue further to include insights from organizations across Europe.
In the autumn of 2020 EUDiF will launch its Capacity Development Lab with open calls for local and national authorities of DEVCO partner countries, diaspora organizations in Europe, and regional ones (alone or in collaboration among themselves), as well as other ecosystem partners, such as private sector or civil society organizations. At the same time, the Diaspora Expertise Mechanism is currently open for diaspora experts based in Europe and willing to contribute to the development of their country of heritage. Emigrants or their descendants, professionals with at least 5 years of experience in either digitalization, education, environment, entrepreneurship, or health are welcome to apply should they be available to travel to and work in their country of origin for at least 5 days a year.
It is worth keeping an eye on further news from the EUDiF as it sets an important trend in global development, diaspora relations, and last but not least public diplomacy. In many ways, it is advancing towards becoming a global diaspora platform for structured dialogue within the EU. By setting such an example, provided its success, the EU might be pushing the world to more coherent diaspora engagement (EUDiF, 2020).
---
References
Chadwick, V. (2018, September 28). Devex. EU pushes diasporas' role in development. Retrieved from: https://www.devex.com/news/eu-pushes-diasporas-role-in-development-93533
European Union Global Diaspora Facility (EUDiF). (2020). What We Do. Retrieved from: https://diasporafordevelopment.eu/what-we-do/
Friesen, J. (2020, September 24). The Globe and Mail. University of Toronto medical school to get record $250-million donation. Retrieved from: https://www.theglobeandmail.com/canada/article-university-of-toronto-medical-school-to-get-record-250-million/
International Organization for Migration. (2020). World Migration Report 2020. Retrieved from: https://publications.iom.int/system/files/pdf/wmr_2020.pdf
Nye, J. S. (2010, February 10). Project Syndicate.The New Public Diplomacy. Retrieved from: https://www.project-syndicate.org/commentary/the-new-public-diplomacy?barrier=accesspaylog
University of Toronto. (2020). The Ukrainian Weekly. A Groundbreaking Collaboration Between Ukraine and the University of Toronto's Faculty of Medicine. Retrieved from: http://www.ukrweekly.com/uwwp/a-groundbreaking-collaboration-between-ukraine-and-the-university-of-torontos-faculty-of-medicineinitiative-funded-by-250-m-from-temerty-foundation/