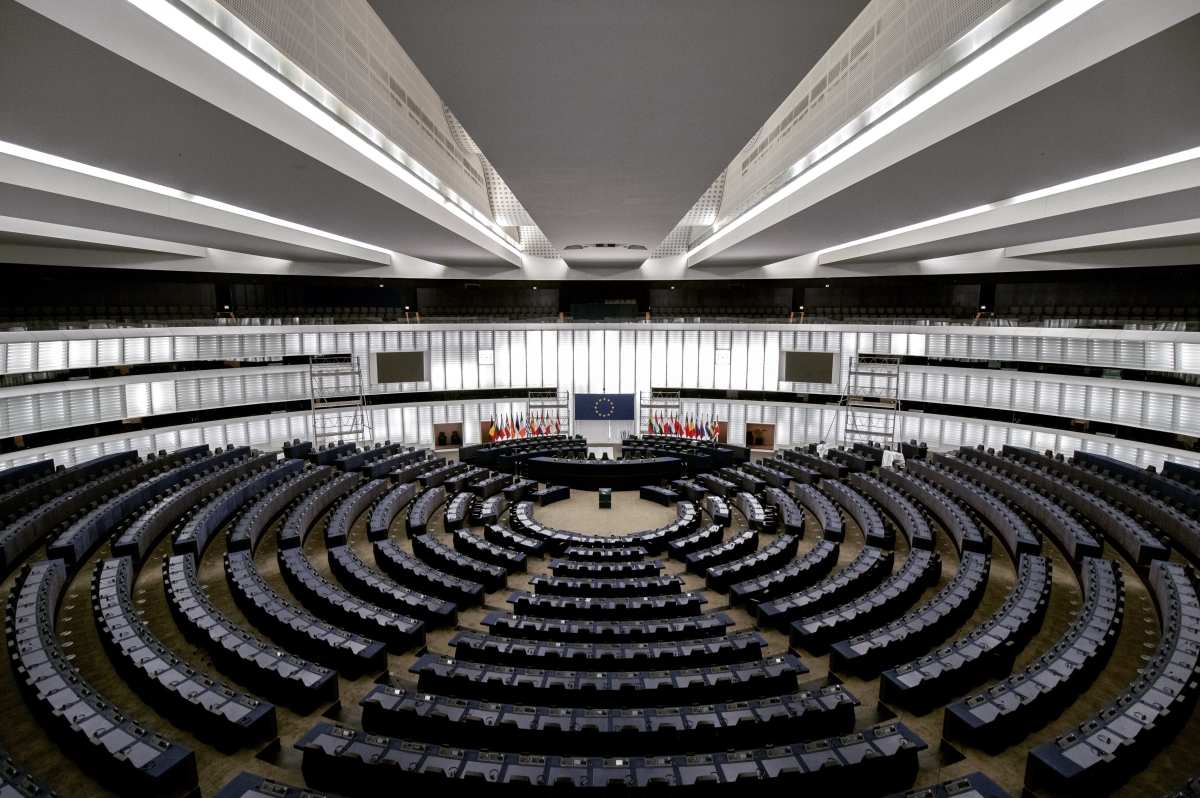 Part of our series 'European Human Rights: A 21st Century Challenge'
Written by Luke Cavanaugh
Since being passed in the US Congress in 2012, the bipartisan Magnitsky Act has provided a seismic shift in how human rights issues are addressed. At first intending to punish Russian officials responsible for the death of Russian lawyer Sergei Magnitsky in a Moscow prison, its scope widened in 2016 to give congress authority to issue individual sanctions to human rights violators. Through providing a framework for issuing individual sanctions, the Magnitsky Act gives the power to US authorities to transcend the 'tit-for-tat' pattern of state sanctions, and to punish those individually responsible for offences. Similar bills have since been passed in Canada, the UK, and the Baltic States of the EU. But the EU as a whole has so far resisted calls to adopt similar measures, by which human rights offenders could have their European assets frozen and be banned from entering Europe. That is, until now.
In her State of the Union address in September 2020, Ursula Von Der Leyen announced 'that we will now come forward with a proposal' for a European Magnitsky Act, after the European Parliament in March 2019 passed a resolution for such a law in principle, 447 votes to 70. Right now, while the EU can issue worldwide targeted sanctions in response to terrorism, chemical weapons and cyberattacks, those for human rights offences have been geographically limited in scope, and any new sanctions have required a separate legal framework and Council decision for each country.
Such an act would surely be able to build on existing European infrastructure. The EU currently uses sanctions at a state-level, including financial barriers and travel bans, in addition to limitations on the sales of weapons and the like. Well-known cases include Syria, Libya, Venezuela, Belarus and Myanmar, but up to now these cases have not been able to target specific groups or individuals. A European Magnitsky Act provides an opportunity to realise what EU High Representative for Foreign Affairs Josep Borrell called a 'clear priority for Europeans' and 'my mandate' in December 2019: a human rights court and system that is innovative and modern, recognising that conflicts and human-rights abuses today often transcend state barriers. One only needs to look at the factional fighting in Syria or in Yemen to realise this.
But the draft proposals are not perfect. There are still definitions that need to be worked through: what constitutes a gross human rights violation, for example? Some sort of hierarchy, where one violation is worse than another, does not sit well with the idea that all rights are interdependent and interconnected. What is more, there have been numerous calls, including from Ursula Von Der Leyen herself in the aforementioned State of the Union Address, for a qualified-majority voting rather than a full consensus when it comes to sanctions, as a means of avoiding the type of disagreements that often delay or block EU sanctions, particularly when it comes to Russia. However, drafts of the proposal suggest that decisions will continue to be based on consensus. It is exactly this failure to reach unanimity which have dogged the EU Council when it comes to placing sanctions on Belarussian Officials earlier in the year, not to mention a muted response to the alleged poisoning of Alexei Navalny (despite German Chancellor Angela Merkel's public attribution of blame to the Russian state).
With more and more criticisms levelled at the EU for its bureaucracy and slow process, perhaps now is the time to take the lead on human rights issues. A European Magnitsky Act provides the grounds for a supple and innovative means of issuing sanctions. Qualified majority voting would provide a decision-making mechanism to accompany it.
---
References
Martin Russell (23rd October 2020), A European Magnitsky Act, European Parliament, Retrieved from: https://www.europarl.europa.eu/legislative-train/theme-a-stronger-europe-in-the-world/file-a-european-magnitsky-act
Nienke van der Have (2nd January 2020), "The Proposed EU Human Rights Sanctions Regime: A First Appreciation", Security and Human Rights, Retrieved from https://brill.com/view/journals/shrs/aop/article-10.1163-18750230-02901009/article-10.1163-18750230-02901009.xml
Ursula Von Der Leyen (16th September 2020), State of the Union Address by President Von Der Leyen at the European Parliament Plenary, European Commission, Retrieved from: https://ec.europa.eu/commission/presscorner/detail/en/SPEECH_20_1655
Josep Borrell (31st October 2020), The Long and Complex Road towards an EU Global Human Rights Sanction Regime, European Union External Action, Retrieved from: https://eeas.europa.eu/headquarters/headquarters-homepage/87884/long-and-complex-road-towards-eu-global-human-rights-sanctions-regime_en
Louis Mason (28th September 2020), EU Council Paralysis Over Situation in Belarus Demonstrates Urgent Need for EU Magnitsky Act, Universal Rights Group, Retrieved from: https://www.universal-rights.org/blog/eu-council-paralysis-over-situation-in-belarus-demonstrates-urgent-need-for-eu-magnitsky-act/