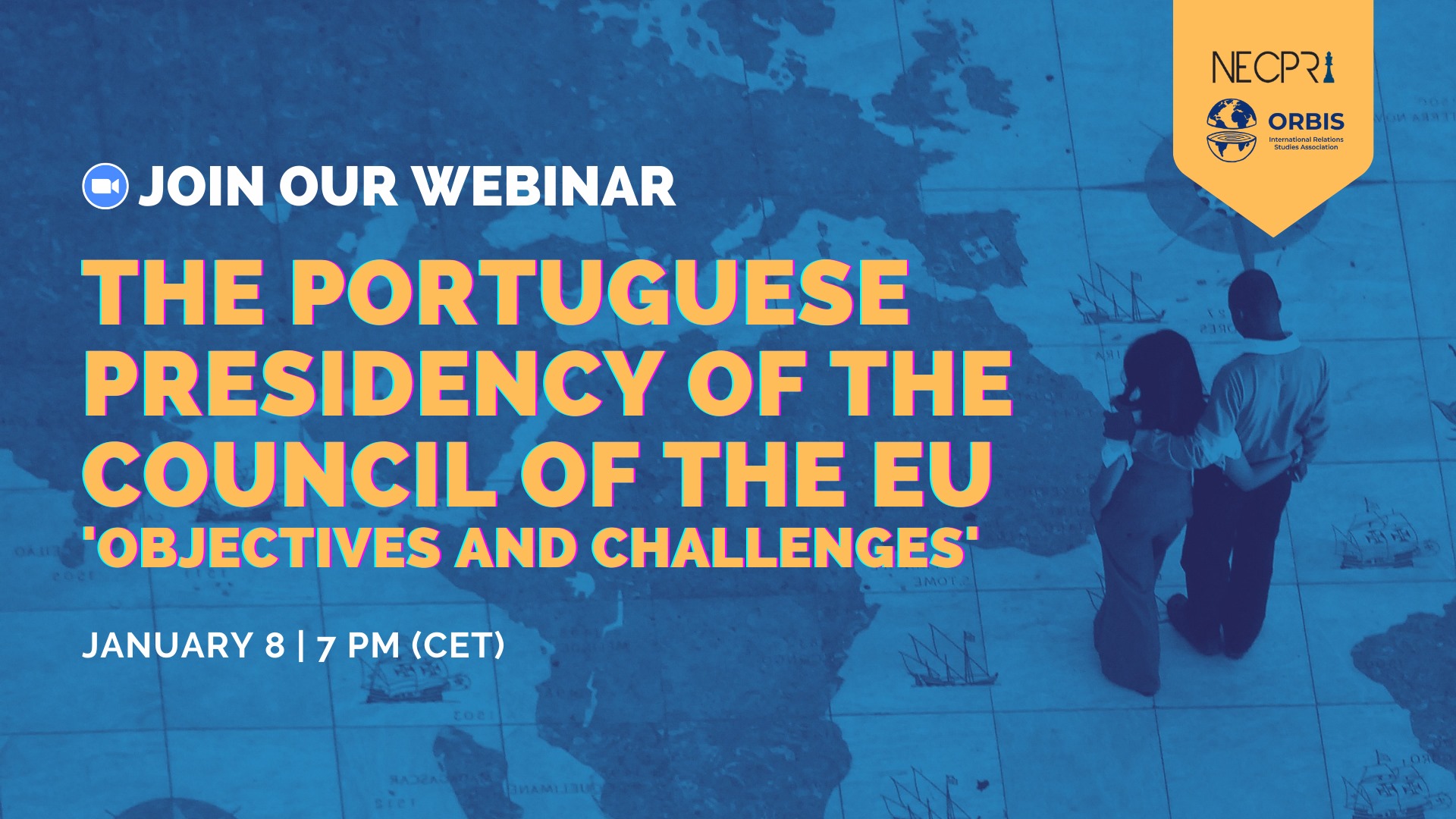 On the 1st of January, Portugal started its presidency of the Council of the European Union, a moment that brings several challenges, such as the fight against the COVID-19 pandemic and the economic recovery, the relations with the Biden Administration, as well as climate change, to name a few. 
Following the start of the presidency, the EST Ambassador to Lisbon, Mafalda Infante, the Studies Nucleus of Political Science and International Relations (NECPRI) of NOVA University of Lisbon and Orbis – International Relations Studies Association organized a webinar to discuss its main objectives and challenges, on the 8th of January, at 18:00 (GMT) / 19:00 (CET), on Zoom Meetings.
The event was moderated by Mafalda Infante, the EST Ambassador to Lisbon, and counted with the participation of three excellence speakers: PhD Francisco Pereira Coutinho (specialist in European Law), Dr. André Oliveira (coordinator of the Presidency at the Portuguese Permanent Representation to the EU) and PhD Madalena Resende (specialist in European Affairs).
With the participation of more than 60 attendees, the speakers provided very important insights about the priorities, but also the challenges that the portuguese presidency of the Council will face during the next six months. Simultaneously, the audience was very active in asking questions about migration, poverty, health or rule of law, that contributed to the debate. 
Overall, this event was an important step to promote the European Student Think Tank in Lisbon, among young people interested in the areas of Political Science and International Relations.