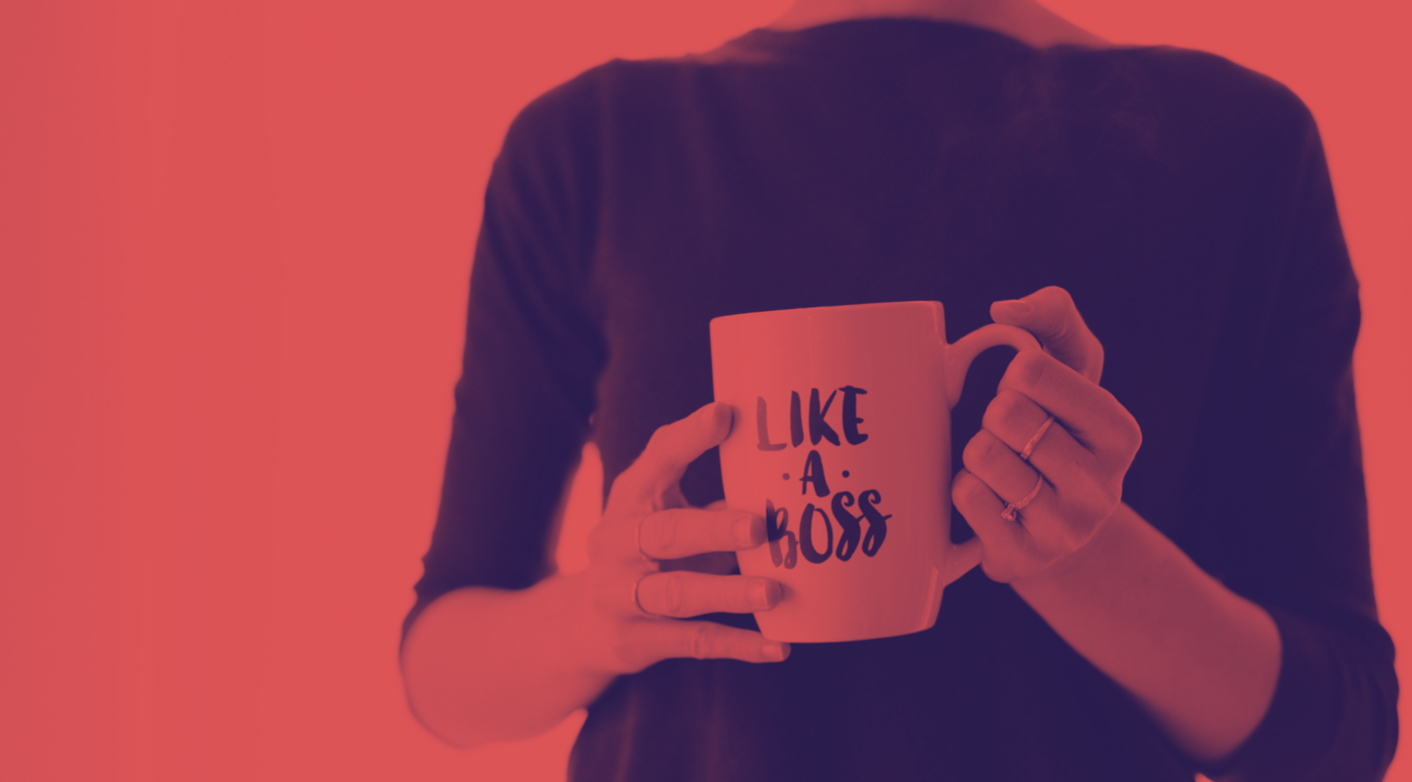 Written by Caitlin Masoliver
The theme for this year's International Women's Day, as set by UN Women, is "Women in leadership: Achieving an equal future in a COVID-19 world". While the context of a COVID-19 world may be new, female leadership as a topic of discussion around gender equality is not; it is outlined as a central priority in international dialogues and policies, such as Sustainable Development Goal 5 which calls for the achievement of gender equality and empowerment of all women and girls by 2030, outlining specific targets towards advancing women's presence in leadership roles (Global Goals, 2021). Another example is the EU's Strategic Engagement for Gender Equality 2016–2019, setting out the European Commission's ambition to increase the share of women in the labour market and to promote equality between men and women in decision-making power (European Commission, 2015).
As we look back from the last International Women's Day, what has the pandemic meant for women in leadership, and how has it helped advance – or undermine – the goal of achieving an equal future in a COVID-19 world?
Female leadership and advancements during COVID-19
From the onset of the pandemic, female leadership has dominated the narrative around COVID-19. As governments began designing and implementing their Covid response policies, female heads of state received increasing attention and praise across mainstream media. From Angela Merkel in Germany, to Sanna Marin in Finland, to Mette Frederiksen in Denmark, connections have been suggested between strong and effective COVID-19 response and government cabinets headed by women, or with strong gender parity (see, for example, this analysis by the New York Times, or this piece by Forbes). Women's leadership styles have been commended throughout Europe and around the world, with their policies and approaches being linked to lower death rates, stronger social welfare nets, and more efficient testing systems. While there is debate around whether one can draw such direct and causational parallels, the topic has nonetheless dominated the narrative around COVID-19 and government responses to it, bringing the importance and value of female leadership into the central spotlight.
The past year has also made evident the pivotal role women play at the forefront of the pandemic. Essential 'frontline workers' are at the centre of the fight against COVID-19, and include healthcare staff, carers, cleaning staff, and public transport workers. Women make up an overwhelming portion of this labour force; 78% of health workers responding to COVID-19 across the EU are women, while globally, 70% of health and social care workers are women (Eurostat, 2020; UN Women, 2020). The critical importance of such professions, and the valuable role women play in them, has been made all the more clear in 2020. On this year's International Women's Day, beyond celebrating and recognising the leadership of women in these sectors, it is important to identify how our policies can best protect and support those that occupy these essential roles.
COVID-19: New obstacles and exacerbated inequalities
While the pandemic has been accompanied by an increase in discussions around women in leadership, as well as demonstrating their vital role at the forefront of COVID-19 response, it has also seen new and exacerbated obstacles that threaten to hinder progress made in recent years.
The economic impacts of COVID-19 have been devastating across a number of sectors and industries. The jobs predicted to be most at risk, however, are those with lower wages, short working hours, and short-term contracts with weak security. Such positions are mainly occupied by women, with 26.5% of women across the European Union working in a so-called 'precarious job' – 11.6% more than men (EIGE, 2020). Not only is this risk of job insecurity skewed through a gender lens, but also from the perspective of age; in the UK, for example, it was reported that people under the age of 25 were more than twice as likely to lose their jobs than their older counterparts (LSE, 2020). This International Women's Day, it is therefore important that our definition of 'women in leadership' encompasses women at all stages of their career, and goes beyond taking women as a homogenous group by recognising the intersectionality of inequalities that different social groups may experience.
The disproportionate social and economic effects of the pandemic have also served to exacerbate pre-existing inequalities and widen the gender gap in other critical sectors, such as scientific research. At present, only 33% of the world's researchers in the field of science are women (World Economic Forum, 2021; European Commission, 2020). The closure of laboratories, the redirection of funding from ongoing research projects towards COVID-19 related research, and the increased care responsibilities adopted by women following the closure of schools and introduction of social restriction measures have contributed to a further widening of this gap (UNU Merit, 2020).
Achieving an equal future in a COVID-19 world
Despite the advancements and opportunities that have arisen over the course of the pandemic in relation to women in leadership, 2020 has also posed a real threat to undoing some of the key progress made in recent years. While we take today to celebrate the immense efforts and achievements of women in all definitions of leadership, we should also take it as an opportunity to explore how we can counter some of these exacerbated inequalities.
References
EIGE. (2020). Economic hardship and gender. COVID-19 and Gender Equality. Retrieved from https://eige.europa.eu/COVID-19-and-gender-equality/economic-hardship-and-gender
European Commission. (2015). Strategic Engagement for Gender Equality 2016-2019. Justice and Consumers. doi:10.2838/454429
European Commission. (2020). How will the COVID-19 crisis affect existing gender divides in Europe? JRC Science for Policy Report. doi:10.2760/37511
Eurostat. (2020). Majority of health jobs held by women. Retrieved from        https://ec.europa.eu/eurostat/web/products-eurostat-news/-/DDN-20200409-2
Global Goals. (2021). 5: Gender Equality. Retrieved from https://www.globalgoals.org/5-gender-equality
London School of Economics (LSE). (2020). One in 10 young people lost their job during   COVID-19 pandemic. Retrieved from https://www.lse.ac.uk/News/Latest-news-from-LSE/2020/j-October-20/One-in-10-young-people-lost-their-job-during-COVID-19-pandemic
UNU Merit. (2020). Women Scientists at the Forefront of COVID-19 Research. Retrieved from https://www.merit.unu.edu/women-scientists-at-forefront-of-covid-19-research/
UN Women. (2020). From Insight to Action: Gender Equality in the Wake of COVID-19. Retrieved from https://www.unwomen.org/en/digital-library/publications/2020/09/gender-equality-in-the-wake-of-covid-19
World Economic Forum. (2021). These 8 women in STEM are at the forefront of the world's response to COVID-19. Retrieved from https://www.weforum.org/agenda/2021/02/women-stem-COVID-19-un/