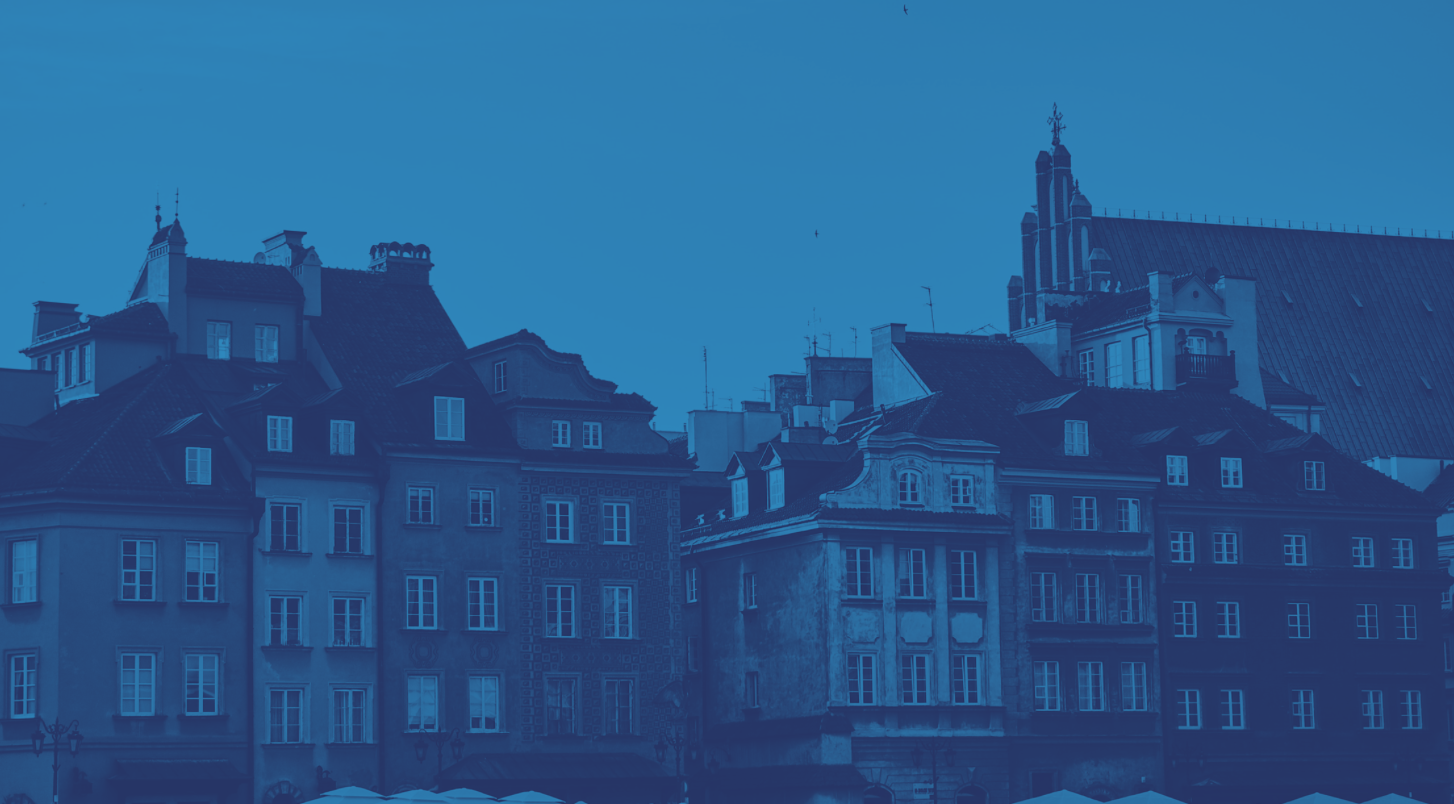 Written by Rui Oliveira, EST Ambassador to Porto
LGBT-free zones are regions in Poland that have declared themselves unwelcoming of an alleged  "LGBT ideology", with Around 100 municipalities and regions (nearly a third of the country) adopting resolutions to acquire this status.
Although the levels of anti-LGBT legislation in Poland vary, the wide majority of the resolutions are enshrined as "pro-family" legislation, "designed to defend the perception of traditional families and prevent introducing sexual topics to children at a young age". The EU has strongly condemned these actions (Turner, 2020).
Context
In February 2019, Warsaw's Mayor Rafal Trzaskowski signed a declaration supporting LGBT+ rights and announced his intention to integrate LGBT issues into the Warsaw school system's sex education curriculum, in accordance with WHO guidelines (Agence France-Presse, 2019). The governing party since 2015, Law & Justice (PiS), objected to the program stating that it would sexualize children and was a "dangerous foreign idea" that would undermine the traditional Polish family values (Goclowski & Wlodarczak-Semczuk, 2019).
In response to this, around 100 municipalities, regions and provinces in Poland have also opposed the Warsaw declaration, stating that they would become "LGBT-free" (Roache, 2019) and that the Warsaw Declaration was "against good moral values" (Goclowski & Wlodarczak-Semczuk, 2019). In May 2019, ahead of the European Parliament Elections, PiS made opposition to LGBT+ rights a cornerstone of their campaign. Furthermore, the ruling party continued to assert that if the opposition prevailed in the European Parliament elections, the LGBT+ "attack" on Polish society would endure and intensify (Roache, 2019). This led the nationalist party to score a victory in the May elections, earning26 seats for the European Parliament and prevailing in the national elections with over 40% of the votes (POLITICO, 2020).
The EU's Action
In December 2019, the European Parliament adopted a resolution with 463 representatives out of 675 voting to condemn Poland's "LGBT-free zones". In demonstrating clear opposition and "deep concern at the growing number of attacks on lesbian, gay, bisexual, transgender and intersex (LGBTI) people in the EU by states, state officials, national and local governments as well as politicians", the EU's stance on the matter was made patently clear (European Parliament, 2019).Furthermore, the Members of the European Parliament (MEPs) also urged the European Commission to condemn all public acts of discrimination against LGBT+ people and to monitor how EU funding is used, so as to prevent the stakeholders from using these finances for discriminatory purposes (European Parliament, 2019). This sentiment was reasserted by the Head of the European Commission, Ursula Von Der Leyen, during her first State of the Union Speech, claiming that the "LGBT-free zones" are "humanity-free zones" and stated that "they have no place in our union" (Rankin, 2020). Moreover, as suggested by the European Parliament, the EU withheld funding from 6 so-called LGBT-free zones towns in July 2020 (Savage, 2020). However, in spite of this strong European Parliament-backed opposition, PiS MEPs did not concede. Indeed, Witold Waszczykowski, a MEP and  Poland's previous foreign minister between 2015 to 2018, tried to separate the LGBT+ community from the "LGBT+ ideology", stating that  the latter demanded a "special treatment" that was "causing upheaval" in Poland (Hume, 2019).
The Current & Future Situation
According to Rainbow Europe (2020), Poland currently ranks 24th out of 27 EU states in terms of Equality & Non-Discrimination, ahead of only Italy, Latvia, and Cyprus. Furthermore, in Polish territory, same-sex marriage remains illegal, and "anti-gay attacks are not considered hate crimes by law" (Roache, 2019). The LGBT+ Community and its rights in Poland are expected to remain a highly controversial topic, both in domestic Polish politics and at aninternational level between Polish leaders and EU authorities. Hence tensions are expected to rise, especially in the so-called LGBT-free zones.
Bibliography
Turner, J. (2020) European Union's Intervention on Poland's LGBT-Free Zones. WorldAware. Retrieved from https://www.worldaware.com/resources/blog/european-unions-intervention-polands-lgbt-free-zones
Agence France-Presse. (2019). Pride and prejudice: Poland at war over gay rights before vote. South China Morning Post. Retrieved from https://www.scmp.com/news/world/europe/article/3022115/poland-war-over-gay-rights-pride-and-prejudice-election
Goclowski, M., & Wlodarczak-Semczuk, A. (2019). Polish towns go 'LGBT free' ahead of bitter European election campaign. Reuters. Retrieved from https://www.reuters.com/article/uk-eu-election-poland/polish-towns-go-lgbt-free-ahead-of-bitter-european-election-campaign-idUKKCN1SR0XV?edition-redirect=uk
Roache, M. (2019). Poland Is Holding Massive Pride Parades. But How Far Have LGBTQ Rights Really Come?. TIME. Retrieved from https://time.com/5619660/lgbt-rights-poland/
POLITICO: Poll of Polls. (n.d.). Polls, trends and election news for Poland. Retrieved from https://www.politico.eu/europe-poll-of-polls/poland/
European Parliament. (2019). Parliament strongly condemns ''LGBTI-free zones'' in Poland. News. Retrieved from https://www.europarl.europa.eu/news/en/press-room/20191212IPR68923/parliament-strongly-condemns-lgbti-free-zones-in-poland
Rankin, J. (2020). Ursula von der Leyen says Poland's 'LGBT-free zones' have no place in EU. The Guardian. Retrieved from https://www.theguardian.com/world/2020/sep/16/ursula-von-der-leyen-says-polands-lgbt-free-zones-have-no-place-in-eu
Savage, R. (2020). European Parliament demands EU action over Poland LGBT+ rights breaches. Reuters. Retrieved from https://www.reuters.com/article/us-eu-lgbt-poland-idUSKBN2682L3
Hume, T. (2019). More Than 80 Polish Towns Have Declared Themselves 'LGBTQ-Free Zones'. VICE. Retrieved from https://www.vice.com/en/article/xgq8mq/european-parliament-tells-poland-to-stop-declaring-lgbtq-free-zones
¡Rainbow Europe. (2020). Country Ranking: category of equality & non-discrimination. Retrieved from https://rainbow-europe.org/country-ranking#eu