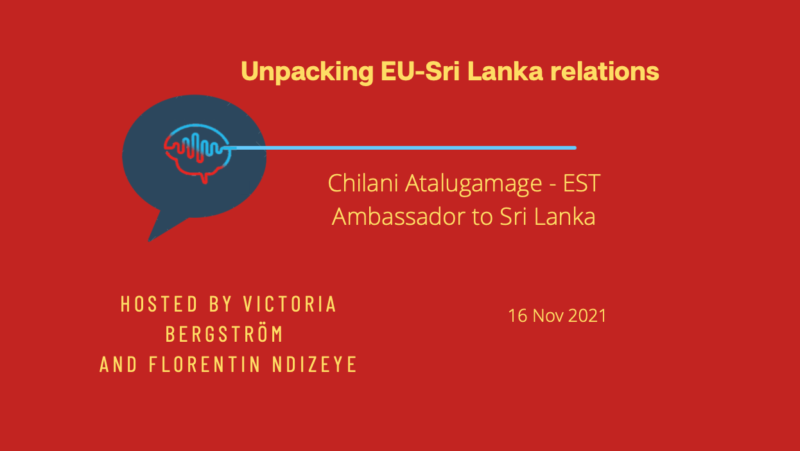 Chilani Atalugamage – EST Ambassador to Sri Lanka – discusses the various aspects of EU – Sri Lanka relations, and the important roles played by development projects, terrorism and the respect for human rights. You can listen to the episode here.
This episode was hosted by Victoria Bergström and Angeliki-Efraimia Markopoulou. Edited by Laura Sanzarello and Semina Melissi, and sound engineered by Angeliki-Efraimia Markopoulou. Research and content by Chilani Atalugamage.
Music by John Sib and Winking Fox Music.