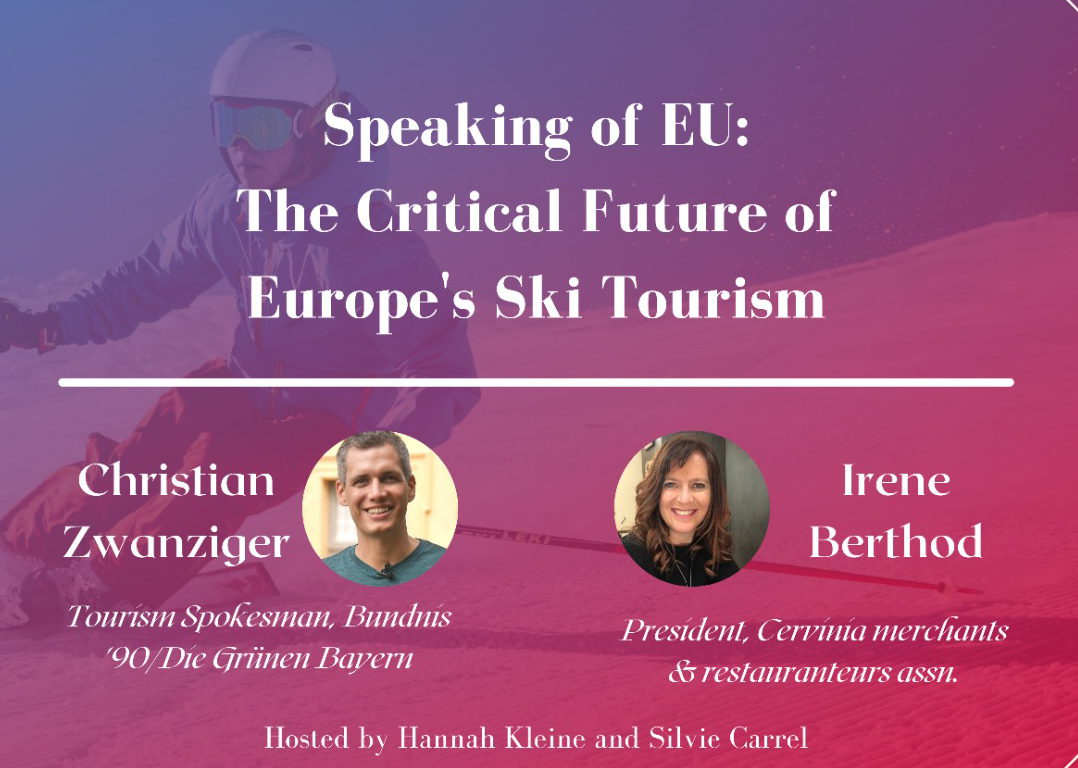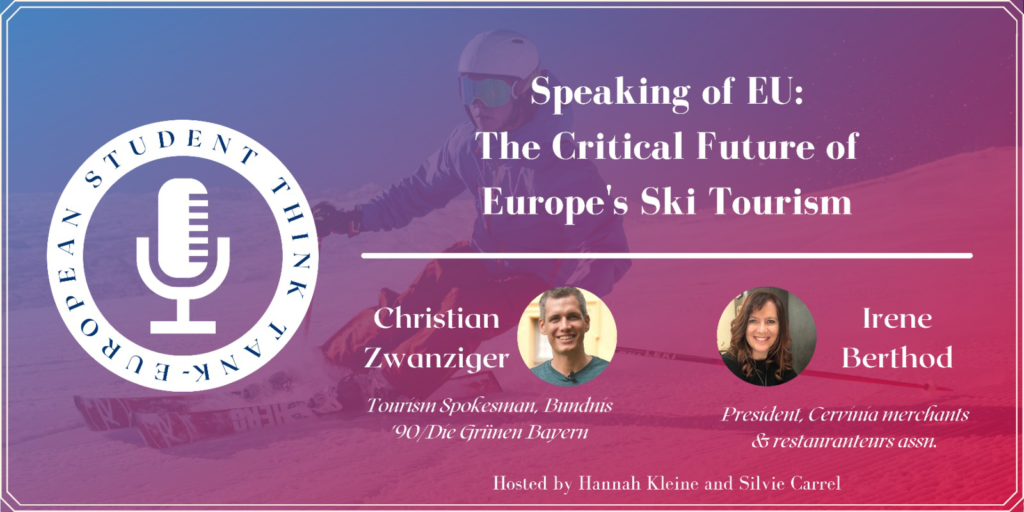 Ski tourism in Europe has been facing severe challenges in recent years, the most pressing one being climate change and its diverse consequences. Some ski resorts with its local businesses are dependent on constant ski tourism while others have started engaging in a path towards more diversified and sustainable tourism. We talked to Christian Zwanziger, the spokesperson for tourism of the Bavarian Green Party, and Irene Berthod, the president of the merchants, bars and restaurants association in the popular ski resort Cervinia, Italy. Find out what this entails and how ski tourism can answer fundamental questions about its future, in the light of an ongoing climate, biodiversity and energy crisis.
Listen to this episode on Spotify
This episode was hosted by Hannah Kleine and Silvie Carrel. Edited and sound engineered by Hannah Kleine. Music by John Sib and Winking Fox Music.