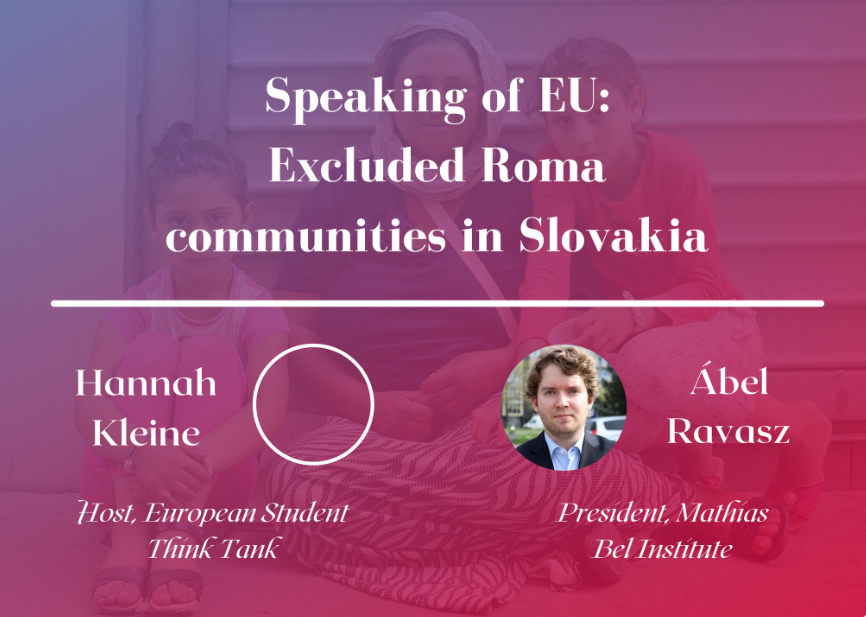 Numbering half a million and making up an estimated 10 percent of Slovakia's population, Roma are the second-largest ethnic minority in the country. Yet, they are also one of the most discriminated against, both in the country and all o Europe. This week, Hannah -host and researcher from our podcast team- unpacks with the help of Abel Ravasz -Sociologist and founder of the NGO Purt- the current situation of the Roma community in Slovakia, and what is being done (or should be done) to improve their condition.
If you want to know more about Purt, or find out how to support them, please visit their website https://purtdotorg.wordpress.com or follow this link: https://imb-bmi.org/en/
Listen to this episode on Spotify
This episode was hosted by Hannah Kleine. Edited and sound engineered by Pauline Oléon. Research and content by Hannah Kleine.
Music by John Sib and Winking Fox Music.