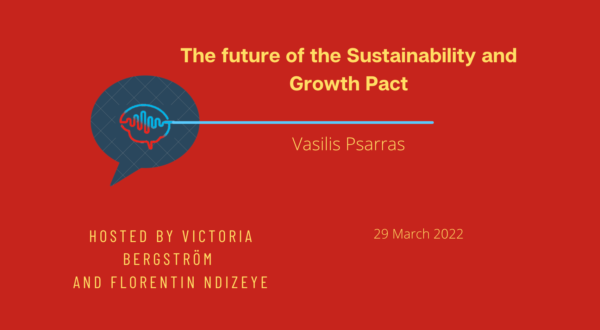 Vasilis Psarras – writer at EST – discusses the meaning, implications and future of the rules regulating the public debt to GDP ratio across EU member states: the Sustainability Growth Pact. After two years of suspension due to the pandemic, rules and percentages are once again a matter of discussion among policymakers, but what are they? And what is their impact?
Listen to this episode on Spotify.
This episode was hosted by Victoria Bergstörm and Florentin Ndizeye. Edited by Asimina Melissi and Laura Sanzarello, and sound engineered by Angeliki-Efraimia Markopoulou. Research and content by Vasilis Psarras
Music by John Sib and Winking Fox Music.