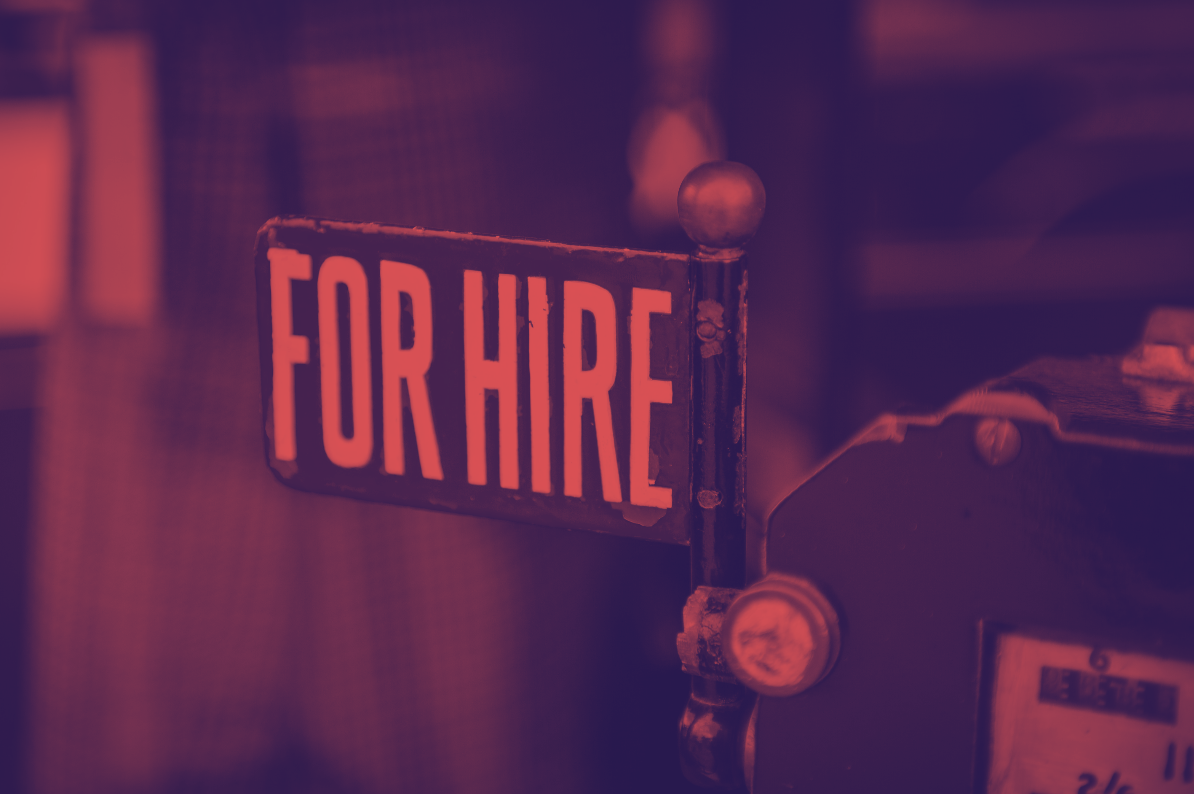 Written by Adele Kersey
Despite the UK government's decision to lower the qualifying age for the National Living Wage (NLW) from 25 to 23 in 2021, young people understandably do not feel as though their wages are reflective of their living costs, and the disproportionate impact of the 2020 'Coronavirus Recession' and various economic crises before it have had on people in their age group (Intergenerational Foundation 2021, UK Youth, 2021). This paper, therefore, evaluates the reasons documented in the initial policy reports that explained the difference between the youth wage and the adult wage and places them in the context of today's economy and its impacts on young people. The reasons documented in initial policy reports for the initial wage difference include; the possible threat of higher youth unemployment levels caused by low demand for younger workers supposedly exacerbated by a higher youth National Minimum Wage (hereon the NLW); the threat posed towards the education and skills of the young people who decide to go into full-time work as opposed to staying in education and the subsequent damage on the supply of training opportunities and; the idea that young people would gain more from work through skill development, training and experience than older workers, thus arguably receiving non-monetary payment in lieu of equal wages. The paper concludes that the validity of the reasons for the 1999 NMW for 18 to 25 year old workers are no longer applicable and the invalid justifications, given the current economic environment, must be considered and policy changed to reflect this.
Soaring living costs, the detrimental effects on young people's savings, and ever-increasing house and rent prices are just some of the ways young people in the UK have been disproportionately affected by the economic crises in recent decades causing mass financial insecurity. Recent Policy changes have meant that workers aged 23-25 are now entitled to the same level of NLW as those over 25 (£8.91ph) whereas under previous policies their wages would have matched those of their 21 and 22 year old colleagues (Gov.uk, 2021). These small but positive movements toward equal pay for a large section of UK minimum wage earners show the government's ability to consider the current economic environment when developing their minimum wage policies and recognition that younger workers very often carry out the same work as their older counterparts, thus deserving the same monetary payment. However, the NMW for those aged 18-20 remains low (£6.56ph) and therefore it is important to assess whether this rate is justifiable against the government's reasoning, given the current economic environment.
One of the original arguments for a lower minimum wage for young people was that it would prevent them from leaving education early to enter full-time employment, and subsequently damage the supply of training opportunities (Low Pay Commission, 1998). This argument applied mostly to school leavers who at the time had the choice between further education and full-time work at the age of 16. This argument lost much of its credit therefore when education became mandatory up until the age of 18 in the Education Act of 2018. In 2022 then, it can no longer be argued that a rising minimum wage for 16 to 17 year olds could persuade a young person out of education early. For those over the age of 18, it is also unlikely to encourage students to prematurely leave education. This is based on both the lack of evidence found for an increase in the number of young people who chose to leave education when the 16 to 17 year old rate of NMW was first introduced (London Economics, 2015) and the year on year increase in university applications (Top Universities, 2020) (Guardian, 2021, 2022) that show increasing interest in Degree level education from the ages of 18 and over. In this way, it seems that one of the key arguments for a lower minimum wage for younger workers is not only mostly invalid but has little to no evidence of becoming a reality in the coming years.
Another key justification documented for paying young people less when the NMW was first established was the idea that young people would receive quality training, skills, and experience in lieu of pay (Low Pay Commission, 1998). In fact, when first established in the 1999 New Deal for Young People, the minimum wages for workers aged 18 to 21 and 22 to 24 year olds were initially called the 'Youth Development Rate (YDP) and the 'Adult Development Rate' respectively. The First Report by the Low Pay Commission in 1998 which informed and reported on government policy stated that YDP "should be linked with, and clearly dependent on, the promotion of structured training and development" (Low Pay Commission, 1998). Since this report, there have been, at the most, very few additional training opportunities for youths in minimum wage jobs, as suggested when the minimum wage was established. In the industries that young people predominantly work in such as Retail and Hospitality (20% and 31% respectively), there is no 'identifiable and accredited training' that was to be 'supportive of a high wage, high skill economy' (Low Pay Commission, 1999, 2019). Much of the training includes learning how to use the till, how to pour and deliver a drink to a table, and how to communicate with customers, which takes a matter of days or weeks and is not accredited nor of the skill level suggested in the 1998 report.
Although these are just the initial justifications for paying young people lower wages and these are no longer present in today's political and economic discourse e.g. displayed on Gov.uk (2021), young people between the age of 18 and 20's pay is still £2.35 less than those over 23 and from April 2022, will be an even bigger gap at £2.67, suggesting that although Policymakers acknowledge that much of the reasoning has been invalidated either by evidence or policy and have therefore not continued to use this reasoning in reports and on websites, yet they have failed to reflect this fully in policies that affect young people's wages, employability, development, and skills. This wage gap will increase in April 2022 despite the mounting evidence that young people are struggling to save, feel hopeless about their future because of their finances, and in 2018, were 10% less likely to own their own homes in their 20's than they would have been ten years previous (Financial Times, 2018).
It must be considered, however, that the main economic reason that younger workers have a lower NMW than older workers is that it is believed to protect them from unemployment, as they have traditionally had a weaker bargaining position when it comes to wages due to often having less work experience. It is claimed that without a lower minimum wage, many companies would avoid employing young people and would instead employ older and more experienced workers which would result in greater youth unemployment. However, there are a number of industries that often use the minimum wage and also employ high numbers of young people: Retail and Hospitality being the two biggest employers of people under the age of 25 both pre and post-pandemic.
Moreover, evidence shows that these particular sectors not only rely on young people but that they recognise that younger workers provide the same work and skills (NIESR, 2019) and often bring value that older workers may not. For example, the UK Commission for Employment and Skills (CES) finds both short and long term benefits of employing young people and cites the insight and connections to the retail market and customer bases that older people might not have due to young people dominating rapidly changing markets such as fashion, music, and gaming (UK CES, 2012). These sectors are also increasingly relying on younger workers for their flexibility and adaptability (CES, 2012). Indeed, after the 2020 Pandemic and the resulting crisis in the Hospitality Sector, the authoritative voice of hospitality in the UK, UKHospitality, expressed that hiring young people into the sector is crucial for a successful recovery (HospitalityUK, 2020) highlighting the importance and demand for young workers, particularly in this sector. The reliance on young people in the workplace and the Hospitality sector, in particular, is therefore evident. This brings into question the aforementioned economic argument that young people would face greater unemployment if their wages were equal to their older colleagues'.
It is evident that the original justifications for paying young people significantly less have become obsolete, yet the gap in pay has significantly and continuously increased since 1999. The following changes therefore must be considered by Policymakers:
To truly reflect the original reasons for the lower pay that young workers receive, the provision of learning important skills should be made a priority in jobs where young people earn less than the NLW. Skills and accredited training in Management, Entrepreneurialism, Communication and IT skills that are evermore essential in all careers should be provided with high priority for all working young people earning the youth rate of the NMW in order to pay young people in the way it was originally proposed when the New Deal for Young People and the youth rate of pay was introduced.
Alternatively, the only way to reflect the current economic disadvantages young people are frequently finding themselves in is to pay them equal pay to their older colleagues. This is the only fully moral resolution for the youth wage gap and the evident effects it has on young people's financial situations and wellbeing.
Another key recommendation is the promotion of the obvious value that young workers bring to the workplace and providing incentives to small businesses that may struggle to pay the NLW to all employees. A monetary incentive for small businesses to employ young people would help to cause less harm to young people's employment, whilst protecting small businesses.
To conclude, it is clear that many of the reasons that were used to justify young people having a lower minimum wage than older workers are evermore invalid in 2022, as well there being more reasons to increase pay for young people such as rising house prices and an increasing inability to save, an inflated rental market and soaring living costs year on year. The aforementioned justifications for lower pay carry little acknowledgment of the moral argument of 'equal pay for equal work' or the demand and value of young workers to the economy as well as the aforementioned reasons young people require and deserve equal pay. Subsequently, this paper recommends that policymakers recognise the valuable work young workers bring to the workplace and promote this whilst making changes to policies that pay young people equally, or deliver the accredited training, development, and skills used in order to justify the youth minimum wage in the first place.
References
Adams, R. (2022). Rise in university applications from UK 18-year-olds, figures show. the Guardian. Retrieved 8 May 2022, from https://www.theguardian.com/education/2022/feb/17/rise-in-university-applications-from-uk-18-year-olds-figures-show.
Fazackerley, A. (2021). 'Big squeeze': UK university applicants facing stiffest competition in years. the Guardian. Retrieved 8 May 2022, from https://www.theguardian.com/education/2021/oct/09/uk-university-applicants-facing-stiffest-competition-in-years.
Hasluck, C. (2012). Why businesses should recruit young people. Dera.ioe.ac.uk. Retrieved 8 May 2022, from https://dera.ioe.ac.uk/13758/1/why-businesses-should-recruit-young-people.pdf.
Hill, E. (2022). Why do young people have lower minimum wages? – Low Pay Commission. Minimumwage.blog.gov.uk. Retrieved 8 May 2022, from https://minimumwage.blog.gov.uk/2020/03/09/why-do-young-people-have-lower-minimum-wages/.
Hudson-Sharp, N., Manzoni, C., & Runge, J. (2019). Understanding employers' use of the National Minimum Wage youth rates – NIESR. NIESR. Retrieved 8 May 2022, from https://www.niesr.ac.uk/publications/understanding-employers-use-national-minimum-wage-youth-rates?type=report.
Lane, C. (2020). UK University Applications Rise to Record Levels Under Lockdown. Top Universities. Retrieved 8 May 2022, from https://www.topuniversities.com/student-info/university-news/uk-university-applications-rise-record-levels-under-lockdown.
Low Pay Commission Report on the National Minimum Wage. Assets.publishing.service.gov.uk. (2019). Retrieved 8 May 2022, from https://assets.publishing.service.gov.uk/government/uploads/system/uploads/attachment_data/file/856590/LPC_Report_2019.pdf.
McIntosh, S., Peycheva, V., Patrignani, P., Ladher, R., & Conlon, G. (2015). The impact of the minimum wage on young people. Londoneconomics.co.uk. Retrieved 8 May 2022, from https://londoneconomics.co.uk/wp-content/uploads/2015/03/Final-Report-Impact-of-the-minimum-wage-on-young-people-Low-Pay-Commission-12-01-2015.pdf.
Simpson, L. (2021). Rise in National Living Wage not enough to help younger people – Intergenerational Foundation. Intergenerational Foundation. Retrieved 8 May 2022, from https://www.if.org.uk/2021/11/02/rise-in-national-living-wage-not-enough-to-help-younger-people/.
The National Minimum Wage, The First Report of The Low Pay Commission. Webarchive.nationalarchives.gov.uk. (1998). Retrieved 8 May 2022, from https://webarchive.nationalarchives.gov.uk/ukgwa/20070628230000/http:/www.dti.gov.uk/files/file37987.pdf.
Thomsen, P. (2021). UKHospitality: employment data shows sector's importance to national economic recovery. UKHospitality. Retrieved 8 May 2022, from https://www.ukhospitality.org.uk/news/561379/UKHospitality-employment-data-shows-sectors-importance-to-national-economic-recovery.htm.
UK Youth's response to the Budget – UK Youth. UK Youth. (2021). Retrieved 8 May 2022, from https://www.ukyouth.org/2021/03/uk-youths-response-to-the-budget/.
Warwick-Ching, L. (2018). Home ownership among young down 10 percentage points since 2008. Ft.com. Retrieved 8 May 2022, from https://www.ft.com/content/70515a6e-c7c8-11e8-ba8f-ee390057b8c9.