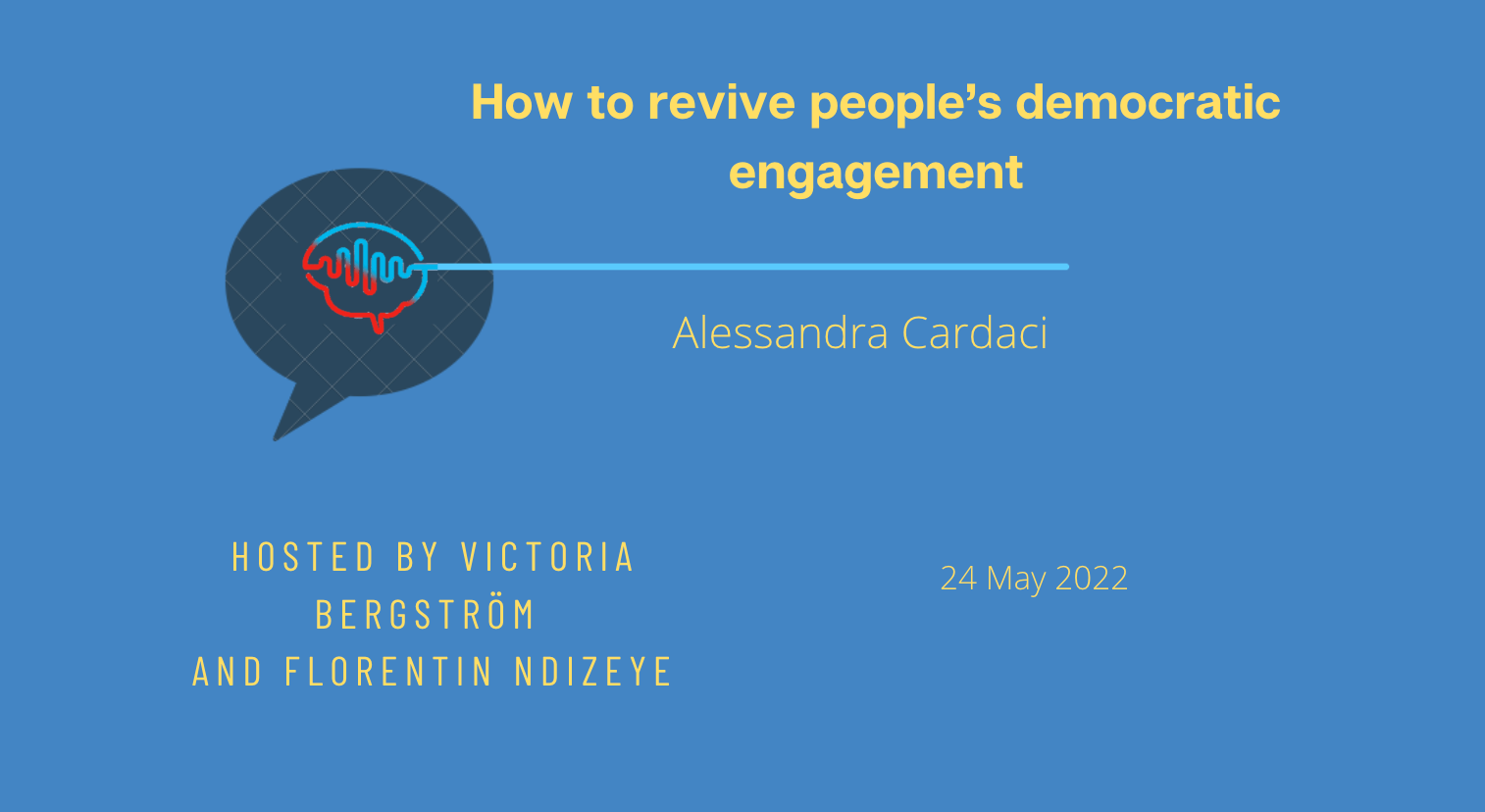 In this week's episode, we are joined by Alessandra Cardaci, Project Manager at 'Debating Europe' to talk about democratic engagement across Europe.
As polarising stances make it always harder for European citizens to engage, trust and identify in today's politics, we take a step back to analyse what democracy means in the 21st century, its main limitations, and how it should change to fit the needs of today's societies.
Listen to this episode on our Spotify.
This episode was hosted by Victoria Bergström and Florentin Ndizeye. Edited by Laura Sanzarello, and sound engineered by Nicole Cicognani. Research and content by Alessandra Cardaci.
Music by John Sib and Winking Fox Music.