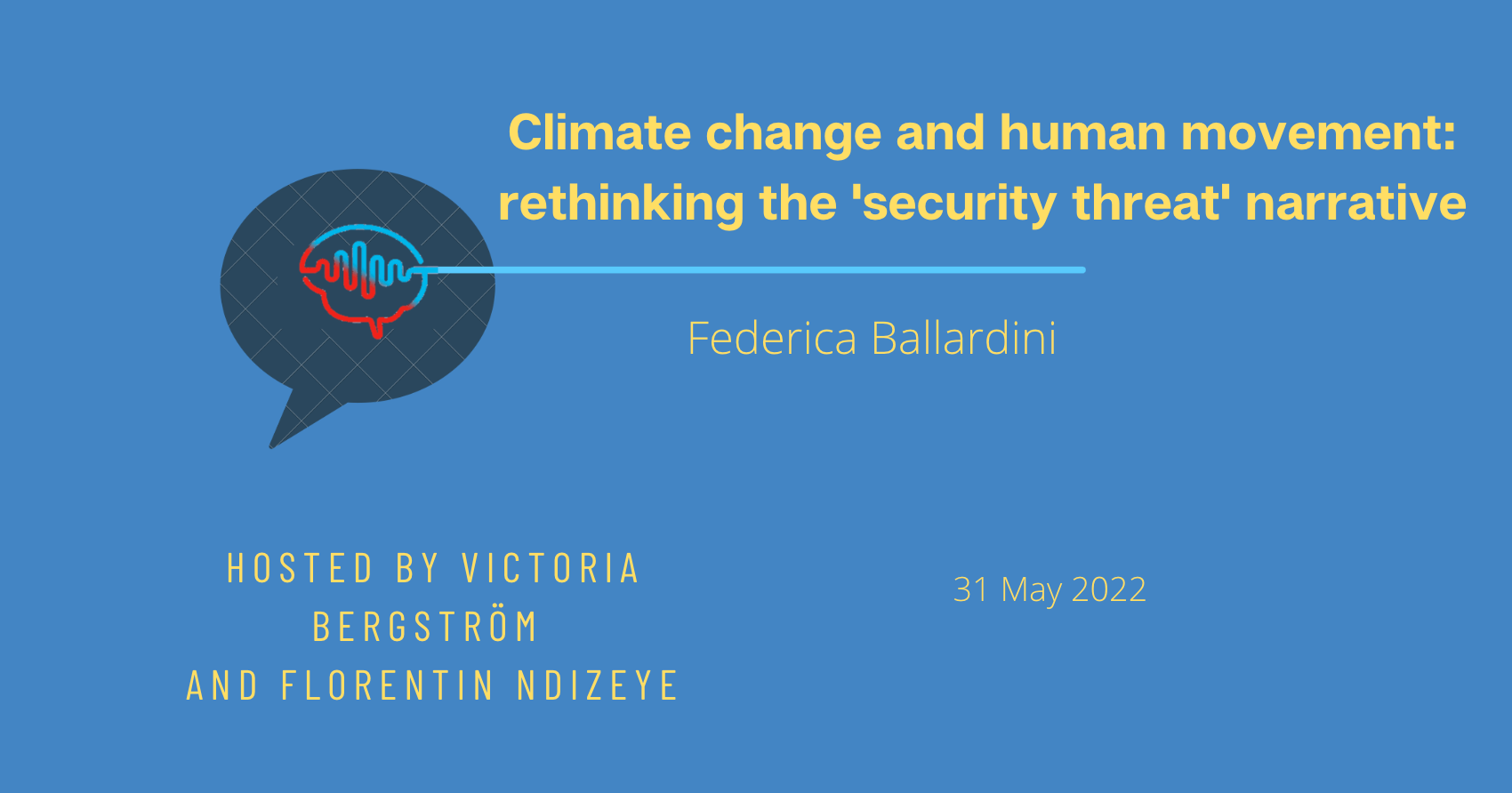 Federica Ballardini – EST Ambassador to France – joins our hosts to discuss how the words defining climate change have drastically shaped the policy-response driven by western powers and influence, transforming needs in threats, and migration in security concerns. 
Listen to this episode on Spotify
This episode was hosted by Victoria Bergström and Florentin Ndizeye. Edited by Nicole Cicognani, and sound engineered by Angeliki-Efraimia Markopoulou. Research and content by Federica Ballardini.
Music by John Sib and Winking Fox Music.