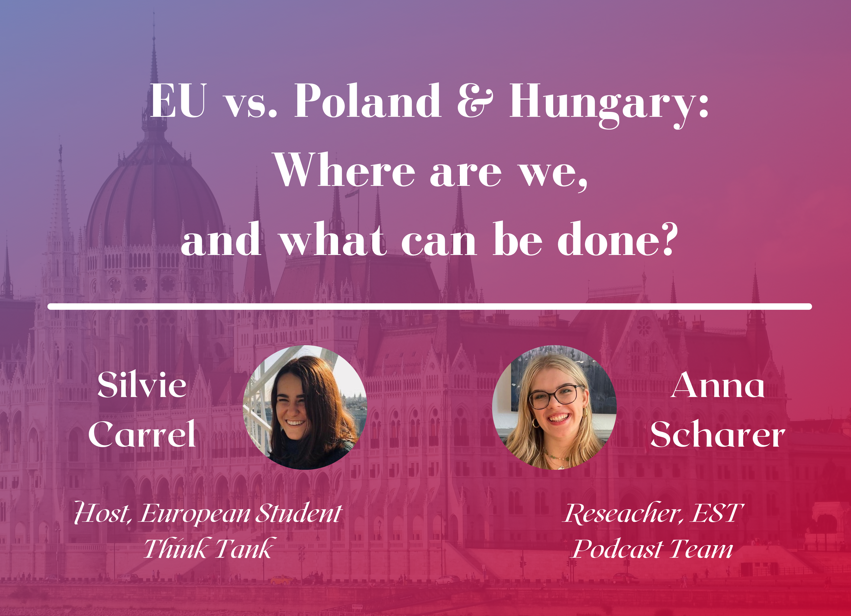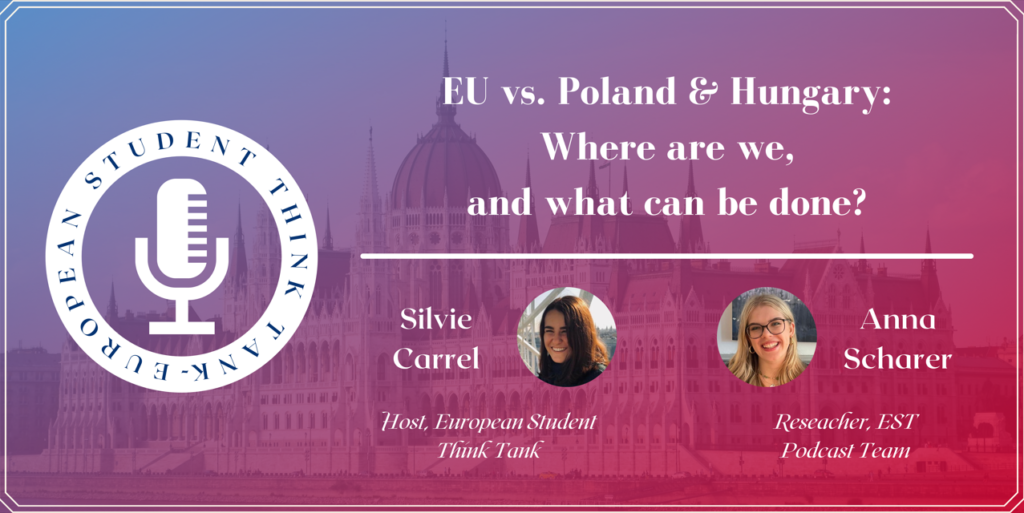 Following the E.U declaring Hungary "is no longer a democracy", Silvie Carrel and Anna Scherer dive head first into the E.U vs Poland and Hungary case. What is going on, and what could be done?
Listen to this episode on Spotify
This episode was hosted by Silvie Carrel. Guest and research by Anna Scharer and sound editing by Pauline Oléon.
Music by John Sib and Winking Fox Music