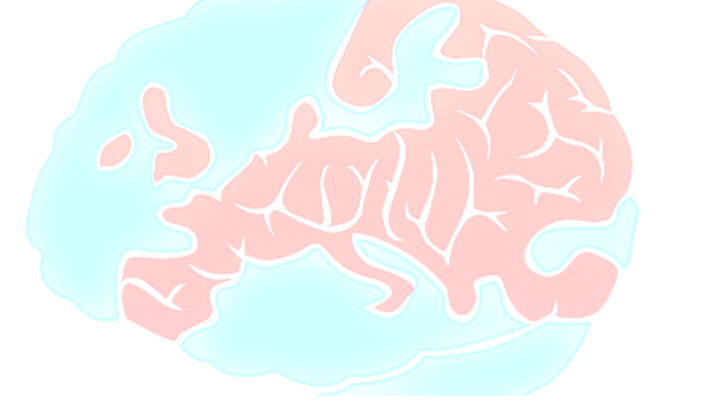 Originally published on 2014/02/17
Security challenges are becoming increasingly complex and interdependent, requiring collective efforts and a comprehensive approach from western powers. Both the NATO and the EU acknowledge the importance of collective action and have attempted to work more closely together since the end of the Cold War. With 21 member states in common, both seated in Brussels, and having overlapping interests, it seems strategically logical for both organizations to combine political and military efforts. On the ground joint operations already took place in the Balkans, Afghanistan and Darfur (NATO-EU, 2012). However, despite well-intended efforts, the road to true cooperation is bumpy.
Cooperation
The NATO-EU relationship originated in the aftermath of the Cold War, from a call for a stronger, united Europe. NATO agreed to strengthen the role of the EU concerning international defence and security issues, without duplicating NATO's already existing military structure. As a result, the European Union Common Foreign and Security Policy (CFSP) was created with the signing of the Maastricht Treaty in 1992. This was the first indicator of the EU's endeavour to pursuit its own common security policy, an area that, until then, had solely fallen under NATO's responsibility. In 1998 this policy was further expanded by the prospective creation of a European Common Security and Defence Policy (CSDP) (Koops, p.49).
Based on these policies, the NATO-EU cooperation significantly increased, initiating an institutionalized relationship since 2001. As part of their 'strategic partnership' the NATO and the EU signed the 2002 Declaration on the CSDP, outlining mutual consultation and military cooperation, whilst recognizing and respecting each other's values and interests in a transparent way. A year later this cooperation was further extended by the creation of the 'Berlin-Plus' arrangements, which lay down the foundations for cooperation concerning crisis management. As part of this agreement NATO and the EU have been working together on several missions in the Balkans. Currently, Europe's two most important security organizations cooperate in the field of terrorism, proliferation of weapons of mass destruction and the sharing and improving of their mutual capabilities. Cooperation regarding energy security and cyber defence was negotiated during the 2012 Lisbon Summit (NATO-EU, 2012). All of this occurred in light of "the spirit of openness" between NATO and the EU (Hopia, p.29).
A bumpy road
Despite these valuable efforts, full-fledged cooperation between NATO and the EU has faced three significant difficulties. First, the EU itself is not really assisting its relationship with NATO, simply because its member states remain divided on their defence and security policies. Despite the best efforts in creating a Common Security and Defence Policy, reality indicates that many member states act on their own in regards to security issues. "[W]e do not have an institutional problem in the EU, we have an executive reluctance problem" (Hopia, p.38). Britain and France aim to get past this reluctant attitude by taking the upper hand in the implementation of the CSDP. However, since Britain is distancing itself from further EU integration, France feels left alone. Germany, Europe's other great economic power, is generally reluctant to increase its defence spending and to become involved in security issues.
Besides, unanimity is required for decisions to be taken concerning the CSDP. This results in a very slow decision-making process. Arguably, the reason for this requirement is the fact that many EU member states still hold on strongly to their sovereignty. Abandoning part of their defence and security policy goes against their sovereignty. However, since Brussels already influences national budgets, why this reluctance concerning security issues? Overall, this leads to a divided EU, unable to properly implement an effective common defence and security policy (Smith, p.22).
Second, "there is an attitude problem. Everybody talks about coordination, but nobody likes to be coordinated" (Hopia, 35). Both NATO and the EU are waiting for the other to adapt its policies to their partner's wishes, while they should be attempting to find a common ground to which both can concede. This stubbornness has much to do with the Trans-Atlantic relations between the US and the EU. The former, being a decisive NATO member, is expecting an increased international military role of the EU after the signing of the Berlin Plus arrangement in 2003. The relationship between the two has been altered since the EU has not yet been able to fulfil this role (Smith, p.19). Cultural and institutional differences also play a significant role in explaining the challenging relationship between NATO and the EU. NATO is an experienced military alliance, while the EU is a political and economic community, merely initiating its common defence and security policy. These issues have been further thwarted by the divide between EU member states, as well as the issue concerning the relationship between Cyprus and Turkey (Hopia, p.35-36).
Since Turkey occupied half of the island of Cyprus in 1974 the relations between the two have been hostile. The southern part, still belonging to Greece, is not officially recognised by Turkey. When Cyprus became a member of the EU in 2004, Turkey being a member of NATO and Greece being a member of both, a deadlock was unavoidable. Turkey vetoes Cyprus' membership in the NATO, while the country itself is struggling with EU membership. This issue has blocked open discussions between the two European organisations, as well as a working implementation of the Berlin Plus agreement (Flockhart, p.308). The election of Nicos Anastasiades as president of Cyprus last year brought new hope for a soothing of the relationship, however, so far reluctance and mistrust are what characterize the relationship between the two countries which has therefore backtracked the NATO-EU partnership (Hopia, p.34).
As a result of these institutional and political issues full cooperation between NATO and the EU is merely based on vague statements about a 'strategic partnership'. Effective cooperation appears to exist only on paper. Institutional inefficiencies and competitiveness as well as the Cypriote-Turkish affair need to be resolved in order for an effective and prosperous partnership to be developed.
Further reading:
Hopia, H. (2013). Breaking Down the Walls: Improving EU-NATO Relations. Centre for European Studies.
The NATO-EU Strategic Partnership, (2004). NATO February 6, 2014.
References:
Flockhart, T. (2011). NATO and EU: Towards a Constructive Relationship? Think Global Act European. February 7, 2014. Retrieved from
http://www.notre-europe.eu/media/tgae20117bflockhart.pdf?pdf=ok
Hopia, H. (2013). Breaking Down the Walls: Improving EU-NATO Relations. Centre for European Studies. February 7, 2014. Retrieved from http://thinkingeurope.eu/sites/default/files/publication-files/livret_eu-nato_links.pdf
Koops, J.A. Unstrategic Partners: NATO's Relations with the European Union. In Entangling Alliance: Jahre NATO. Geschichte, Gegenwart, Zukunft, (2010), Kremp. W and Meyer, B. (eds.), pp. 41-78.
NATO-EU: a Strategic Partnership, (2012). NATO. February 6, 2014. Retrieved from
http://www.nato.int/cps/en/natolive/topics_49217.htm
Smith, C. (2011). EU-NATO Relations. Euro Broad Map. Visions of Europe in the World. February 7, 2014. Retrieved http://halshs.archives-ouvertes.fr/docs/00/63/83/81/PDF/EWP_politics_ideology_Eu_NATO.pdf