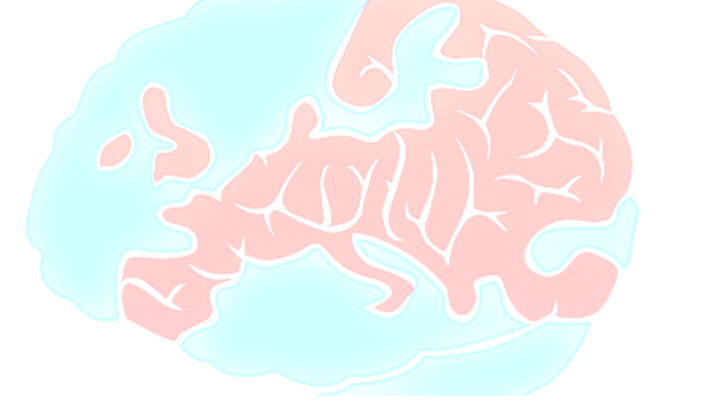 by Rob Edens. Originally published on 2014/02/14
Will Turkey ever join the European Union? Although the saga started over 50 years ago, it has barely budged in recent years after negotiations were frozen over disagreements on the Cypriot issue. The visit Francois Hollande paid on January 27th did not make much headway in this respect, proving once more that EU leaders are more committed to entertaining an economic partnership with Turkey than giving it full membership in the Union. Should we worry about this though?
The long-awaited visit marks the first such gesture since Mitterrand, over 20 years ago, and the first visit by any western leader in the wake of the Taksim Gezi Park protests. The French, who have traditionally been keen supporters of Turkey's European aspirations, have taken several steps back under the leadership of Nicholas Sarkozy. Bilateral relations soured after the former French President passed a contentious law that criminalized any denial of the Armenian genocide and called for other countries to follow suit. The Constitutional Court quashed Sarkozy's aspirations when it struck down the law on freedom of speech grounds though he went on to freeze five chapters of EU negotiations, essentially stalling all accession talks. Throughout his term, Sarkozy argued that the EU should never sign anything more than an Association Agreement with Turkey. The country was too poor, too big and too culturally diverse to ever become European, posited Carla Bruni's husband. His views seemed to have struck a chord with at least 83% of the French public, who, according to a poll published last week, oppose Turkey's accession to the European Union. Ten years ago, that figure stood at 54%.
The current stance of the French government is mindful of these stark realities. When asked about Turkey's European future, Hollande retorted that, when accession talks end, he will join the Austrians and consult the French by referendum. Since European rules demand that unanimity is needed to validate a country's desire to join the Union, it looks as if Turkey's prospects are ever dimming. If we were to take Hollande's visit as an indication of what is in store for Ankara in the future, it could be argued that mercantile interests will again trump any high-minded European ideals. He was accompanied by an impressive delegation, boasting seven ministers and around 40 businessmen. More than ten economic agreements were signed, the most impressive one being won by GDF Suez, who is slated to build Turkey's second nuclear power plant, a deal worth around $22 billion. Trade was one issue on which the two sides agreed that more cooperation is needed, with both Hollande and Abdullah Gul, Turkey's president, promising to take the necessary steps to boost annual trade from $15 billion to $20 billion. To this end, a new high-level strategic cooperation council will be formed that is supposed to cut the red tape and to ease market access.
Like in most negotiations, some horse-trading was needed. Hollande went back on Sarkozy's decision and lifted the block on one of the chapters and hinted that more will come, thus gaining favour with Ankara who had been blacklisting all French companies in public tenders. Given the current state of the French economy, this is a welcomed move for its embattled industrial sector. At the same time, it allows Turkey to redirect its energy purchases towards less geopolitically divisive sources and breathes new life into its stagnant economy.
Regrettably, Erdogan's government has increasingly shown signs of autocratic behaviour, prompting analysts to compare his actions to Putin. Elected on a reformist but mildly Islamic platform, he has changed the face of Turkey in the 11 years he has been in power. He drew his support from across the political spectrum, mainly for overseeing Turkey through a period of strong economic growth. Unfortunately, as the economy ran out of steam, so did Erdogan's reformist attitudes. He came under fire for the way he handled the peaceful movement of Gezi Park that started in late May 2013 and has yet to end. The PM showed even more of his true colours in December, when police arrested more than 50 people on suspicion of public corruption and bribery, including his son and members of the cabinet. He reacted by reassigning the officers and sacking prosecutors, claiming that the corruption investigation is politically motivated and is overseen by a former ally and influential Muslim cleric, Fetullah Gulen. Such steps are incompatible with the principles that underpin the European Union and can only distance Turkey from closer ties with the West. Moreover, Ankara has tried to brand itself as a leader in the Muslim world, offering a counterbalancing influence to Iran. Through its self-explanatory policy of "zero problems with neighbours", Turkey has adopted a neo-ottoman strategy in an effort to promote its interests in formerly imperial surrounding areas.
Does Europe really need Turkey in the Union? This has been an ongoing discussion, capturing the attention of academics and politicians alike to such a degree that a definitive answer can no longer be offered. The fear is that Turkey's unchecked drift from Europe could turn it into a danger for its own citizens. On the other hand, closer integration would have wide-reaching implications for Europe and, as the current mood shows, not many are willing to embrace it. Therefore, it may be wiser to follow Hollande's path and endorse a carrot-and-stick approach, trading economic incentives for political reform. One only has to look to Belarus (or Ukraine?) to see a chilling example of what a lack of EU engagement with its Eastern neighbours can incur.