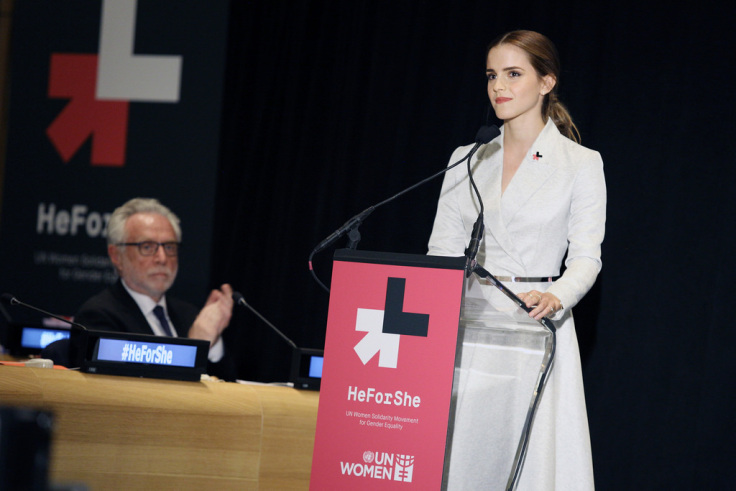 At the 69th session of the United Nations General Assembly in 2014, the UN Secretariat was quivered by the motivational and thought-provoking speech delivered by British actress Emma Watson. Watson's speech was not only a plea but also a call to action for the World to wake up and take action against gender inequality. Watson raised a serious question that the world needs to start addressing: "How can we affect change in the world when only half of it is invited or feel welcome to participate in the conversation?"
In 2013, the United States President, Barrack Obama, made a pledge during his State of the Union address in January to end global poverty within the next two decades by working collaboratively with allies of the United States. During his speech, one of the overarching strategies he outlined to achieve this goal was to empower women across the globe, starting with equal pay for men and women.
Similarly, the European Commission adopted a 5-year comprehensive strategy in 2010 to promote equality amongst men and women, some of the strategies include achieving "equal pay for equal work and equal value, equal economic independence, equality in decision-making, gender equality in external actions, and the dignity and integrity to end gender-based violence."
Over the years, there have been several campaigns by governments, organizations and entities around the world to push for equal rights amongst men and women. The United Nations, in particular, has played an important role in championing women's rights and promoting female empowerment. There is no doubt that some of the initiatives and strategies adopted by the UN have recorded significant success in the fight to bridge the gender gap in gender-based violence. The Rio Declaration in 1992 and the Beijing Declaration in 1995 both emphasized that empowering women is vital to attaining sustainable development, however, gender inequality still remains a problem in the 21st century.
Amidst all advances and drawbacks associated with achieving equal rights between men and women, a potential strategy to change the mindset of men has seldom been explored, which is why the "HeForShe" campaign offers to be a dynamic platform for making the conversation about gender inequality an all-inclusive process. While some men also encounter challenges like dealing with society's streamlined definition of strength and being "macho", as Emma Watson stated in her UN speech, they still have a huge role to play in promoting equality between men and women, not just in working environments, but in society at large.
To make the conversation about gender inequality a priority for men there needs to be a shift towards a more collaborative process. There is an enormous amount of research focused on garnering insights into some common challenges that often trigger gender based inequality in men. In an International Men and Gender Equality Survey (IMAGES) conducted by the International Center for Research on Women (ICRW), men were found to sometimes be frustrated by loss of livelihood, economic conditions, and depression, often leading them to exhibit control over the women in their lives. Environment plays a huge part in a man's behavior—if a boy watches his father practice gender-based violence while growing up, he will be more likely to do the same as a man. In contrast, boys who observe affectionate, respectful, and caring parental relationships are twice as likely to imitate that behavior in adulthood.
Including men in a gender equality process entails exploring solutions that span across men themselves, such as a structural approach that looks deep into issues like poverty, illiteracy, security, health, and societal norms. It is fundamental for men to understand that gender inequality also encompasses a broader category, such as domestic violence, sexual harassment, assault, rape, and hideous traditional practices. Thus, a strategic approach that relies on the collaboration of both governments and organizations in enlightening and empowering men from mere bystanders to key influencers in promoting women's rights, regardless of the context. For instance, the Rwandan government has played an important role in addressing gender inequality by making commitments to gender equality as a core component of its constitution. Concrete steps can be seen in the 1999 law on inheritance,  which grants women equal rights to  men, and Rwanda's 2003 Constitution, which requires that women are awarded at least 30% of posts in decision-making organs. This initiative by the Rwandan government remains a bold step that can be emulated by other countries, especially in Sub-Saharan Africa.
To further emphasize the role of men in ending gender inequality, countries, private sector practitioners and international organizations need to start promoting the conversation and work synergistically with entities that are actively involved in the fight to end gender inequality, such as the National Organization for Men against Sexism (NOMAS) in the U.S. Ultimately, some of the best practices outlined in a publication by UN Women promoting the Beijing Platform for action need to be mainstreamed—"emphasis on gender relations, emphasis on men's contributions, accountability to power and privilege, structural as well as personal change, commitment to women's human rights and empowerment, and emphasis on gender equality involving both men and women."
---
As an Editor for the EST, Edmund enjoys reviewing and learning from the works of students across the EST community, whom he believes are prospective EU policy makers. Edmund has a master's degree in Integrated Communications where he honed shrewd skills in writing, research and analysis. He possess a strong knowledge of global politics and international development, having interned at the United Nations Department of field Support in New York. His versatility and understanding of international policies has allowed him to excel in both private and public organizations. He is currently seeking global opportunities in areas of programme management, analysis and content development.
References