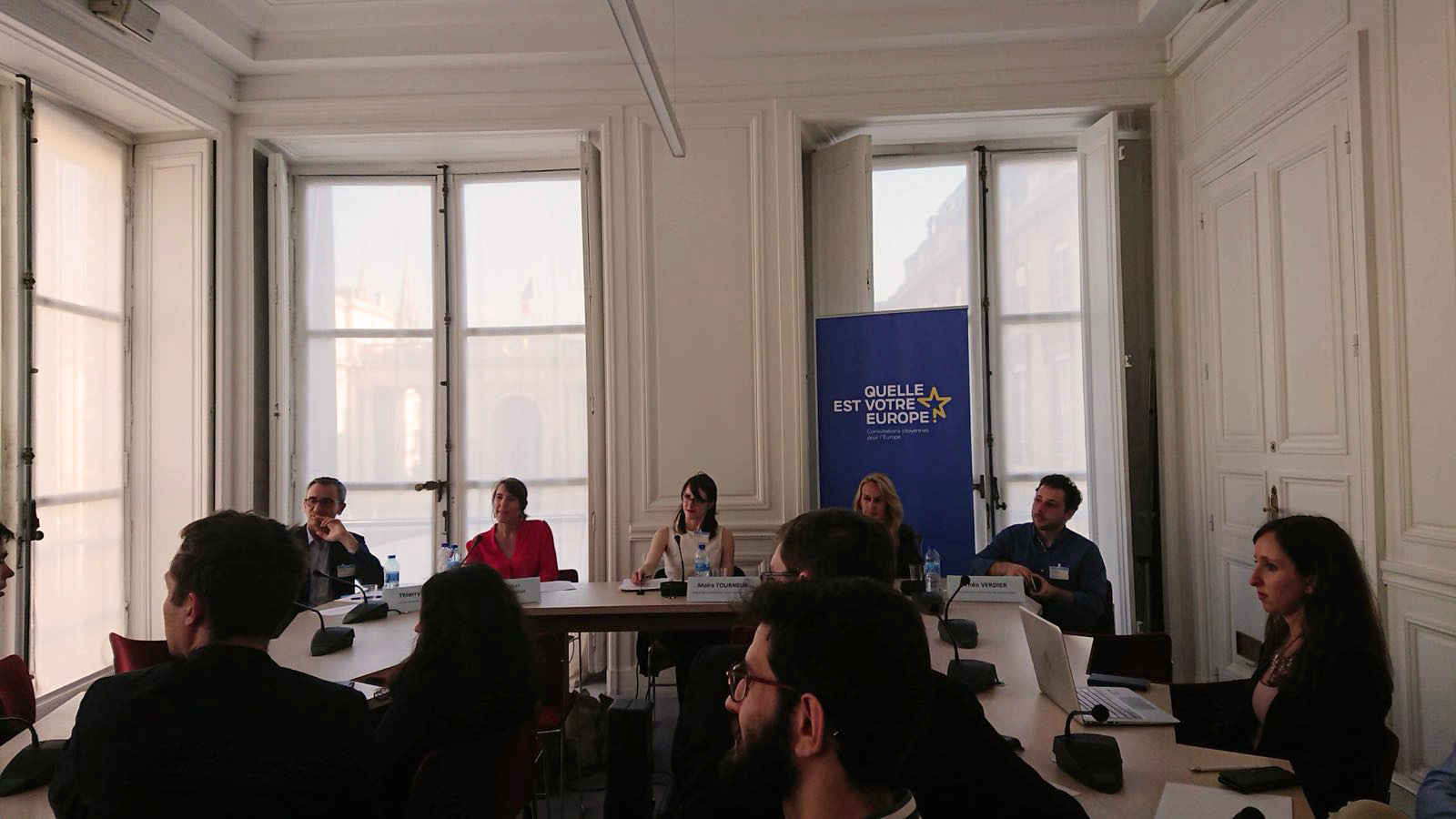 As part of the IdentifyEUrope campaign, the EST hosted a Youth Debate on the European feeling in France on May 24th 2018 at the French National Assembly.
Officially recognised as a Citizens' Consultation for Europe by the French General Secretariat for Citizens' Consultations, the debate adressed the relationship between European democracy and institutions and the European feeling. We discussed the need for a more understandable Europe so that a European feeling can be fostered among Europeans.
The event, hosted by our Director of Communication Moïra Tourneur, brought together around 30 students and young professionals with French and European policy-makers and experts. The synthesis of our debate will be part of a collective reflection across Europe on the EU and its future.
The European Student Think Tank would like to thank MP Constance Le Grip for supporting our organization in making this event possible.
Speakers
Constance Le Grip, French MP for the Hauts-de-Seine, Vice-president of the Commission for cultural affairs
Christine Revault d'Allonnes-Bonneofy, MEP for France
Thierry Chopin, Head of Research, Robert Schuman Foundation
Théo Verdier, Communication officer, European Movement – France
Moïra Tourneur, Director of Communication, European Student Think Tank