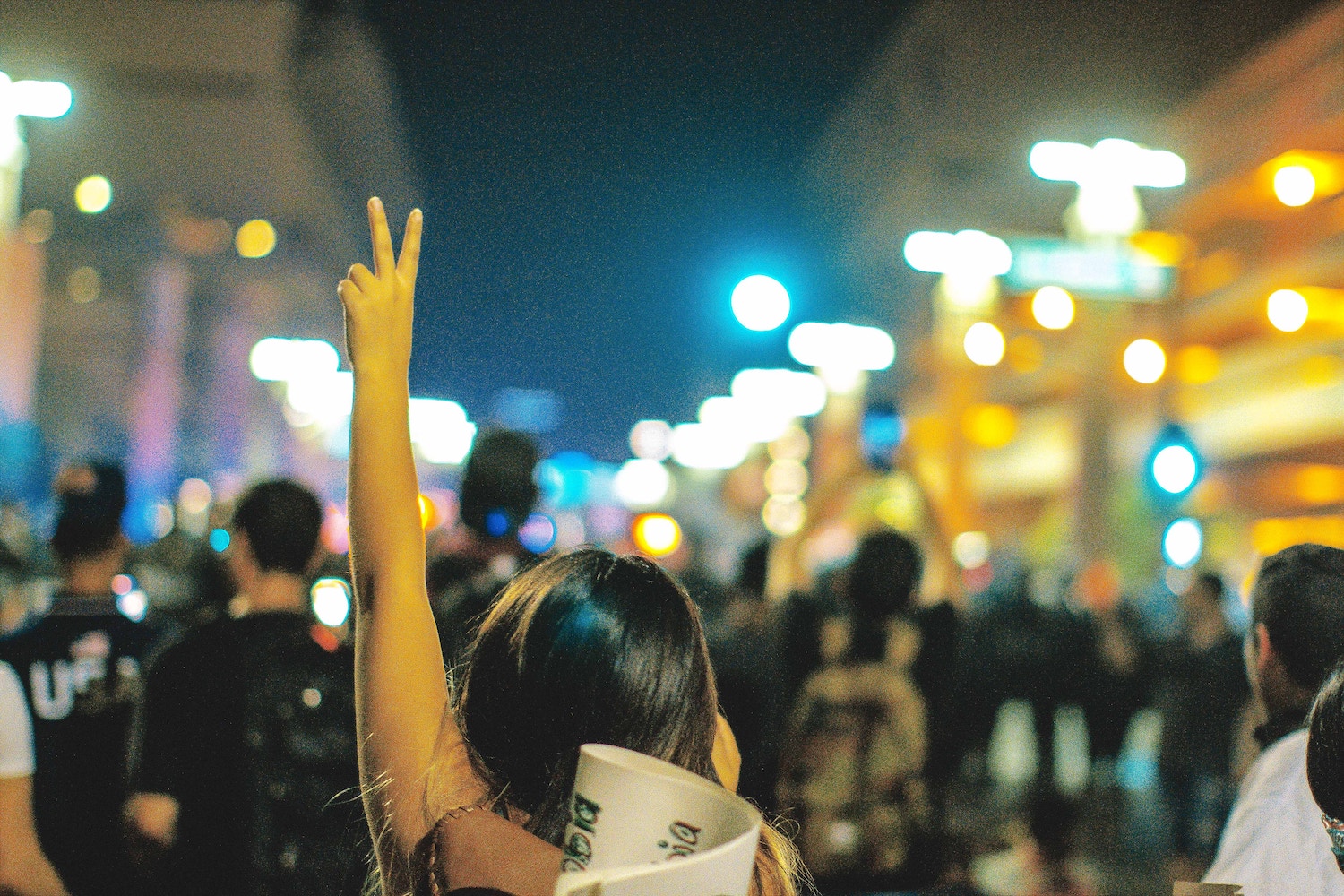 Interview conducted by Sumudu Lankika Ginigathgala
Amalkher Djibrine Souleymane is the founder and President of Women's International League for Peace and Freedom (WILPF) in Chad. She had a dream about bringing together African youths in order to make change and during 2013 Amalkher founded an initiative called Nirvana that aims to empower women and youths in Africa. In recognition of her good work, Amalkher was selected as one of four young people from her country to receive a 2015 Mandela Washington Fellowship for Young African Leaders. The program was created by President Obama and operates through his Young African Leaders Initiative. Today, Amalkher is one of the Chads youngest leaders with years of experience in working within civil society, focusing on women's and youth's rights.
What do you think are the biggest challenges for peace?
The biggest challenges for peace are the equality, justice, poverty and social discrimination. Because I believe that if everybody has an autonomous life and if everybody is having the same rights then there is no reason for anyone to get frustrated, or getting violent and this would make peace sustainable.
How do you believe that we can ensure that women are given the real power and influence in decision making if the main thing is to include women?
We will be sure that women are given the real power, if they are involved in the right place for the right decisions. Because inclusion it is not a matter of number, some countries as mine,Tchad, we are given 30% as women but this is just a number. What about looking at what kind of women that are included and what kind of people they are, what about looking at the things they will be reclaiming at the table, and what kind of things they would be defending?  These are the questions we ask ourselves we do not want space and have a empty person that do not bring anything to the table, because the risk is that this person could fill the place without any output of it. So if we want to give the real power to women, then give them the real place to take real decisions. Especially the highest decision regarding, political and social life of citizens, then you will feel how much powerful women really are. Because I believe, we are having more and more women involved in the politics and then we directly feel the effect of the importance of women in decision making and it makes a clear difference between having a man and having a woman in this kind of position. We are having many, many examples, I can illustrate even in Tchad.
What have you and WILPF done in Tchad to increase women's participation in peace processes in Tchad and what can be done further?
In Tchad what we do in order to increase women's participation in peace processes is to make sure that UNSCR 1325 and that the National Action Plan is implemented effectively. This is the biggest tool and a very strong tool for women to be able to get involved. But now we are having issues, we are having challenges putting in place the National Action plan. Because people knows that if we are having this National Action Plan then we will have easy access to women's issues. So what WILPF is doing is to pusing for a National Action Plan to be be put in place and then push the implementation of this National Action Plan, at the same time advocating and awareness on women's participation importance. Taking some concrete examples from other countries to tell people how important women are on the highest level, how important women's positions are making right decisions. It is not a matter of high level decision it is a matter of taking the right decision for citizens.
Why is feminist work so important in making equality in peace processes?
I think being a feminist is working towards equal opportunity for both genders, this is the feminist that I know. Working for equality is the most justice thing we can do. What I mean is we are not working and pleading and advocating for ourselves, we are advocating for the world to understand. Women and men are not against each other, they should be complementary in order to live a peaceful life and this is what most of the people do not understand.
What do you think that we can expect from a feminist perspective in foreign security and policy like we see in Sweden and do you think that it will we possible in the future to implement something similar in Tchad?
Yes, I definitely believe in that because when women take the lead, then it is just a matter of time. Because women start a process they will fulfill it. I believe that taking the lead as women with the plan of implementing the National Action Plan that I mentioned earlier, is an important strategic action. I believe that the plan will come to a conclusion and then even the implementation could be followed by women and I also believe that will it will be a strong tool. You know, I really believe in women because I have seen so many powerful women, not only in the human rights field, the development arena and the political arena. I have always been impressed by those who are at the highest level because they do not care about how high up they are, they care about what importance is their role with in the or to the cities and population, so that is very important for me.
What are your recommendations for the youth in Europe who are engaged in the work to increase women's influence in peace processes and conflict resolution?
I think what I should say about young people is we are very sure about being the key of world development. We are the key and we know that very well. So whether we decide to bring the right key or we decide to bring the wrong key. This is our own decision, if we decide to bring the right key, then just to try drag as much right keys as you can. So if you are an activist and working with human rights then you are defending yourself and your community. So bring us as much young people as you can and let them understand what you are doing and let them be inspired by other people to be able to look the same direction as you do. Because if we do not have human rights nothing can move and this kind of behaviour can lead to violence, many frustrations, and many problems. What I mean is, when you think that you are good enough to stay in your corner, be aware. Do not stay on your corner, fight for everybody's rights to be able to live in a peaceful world.