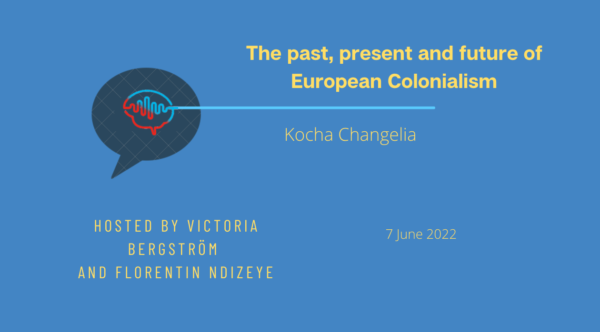 Kocha Changelia – member of the EST's Working Group on Human Rights – is our guest this week to discuss Europe's colonial legacy, how it impacts states' societies and what steps are required to recognise and redress discrimination.
Listen to our podcast on our Spotify.
This episode was hosted by Victoria Bergström and Florentin Ndizeye. Edited by Nicole Cicognani and Laura Sanzarello, and sound engineered by Angeliki-Efraimia Markopoulou. Research and content by Kocha Changelia.
Music by John Sib and Winking Fox Music.