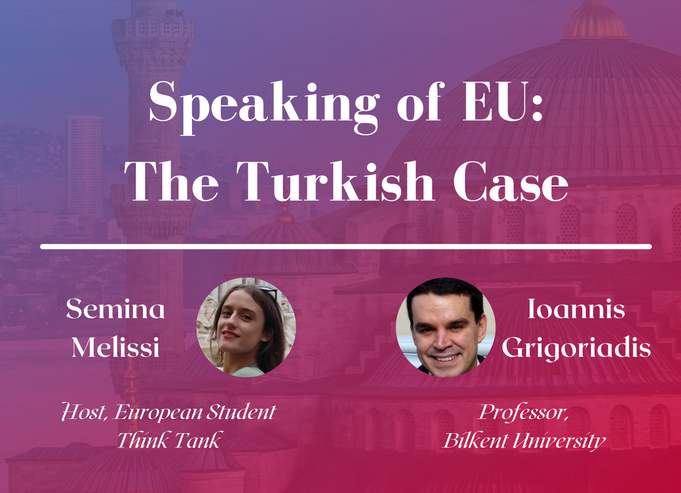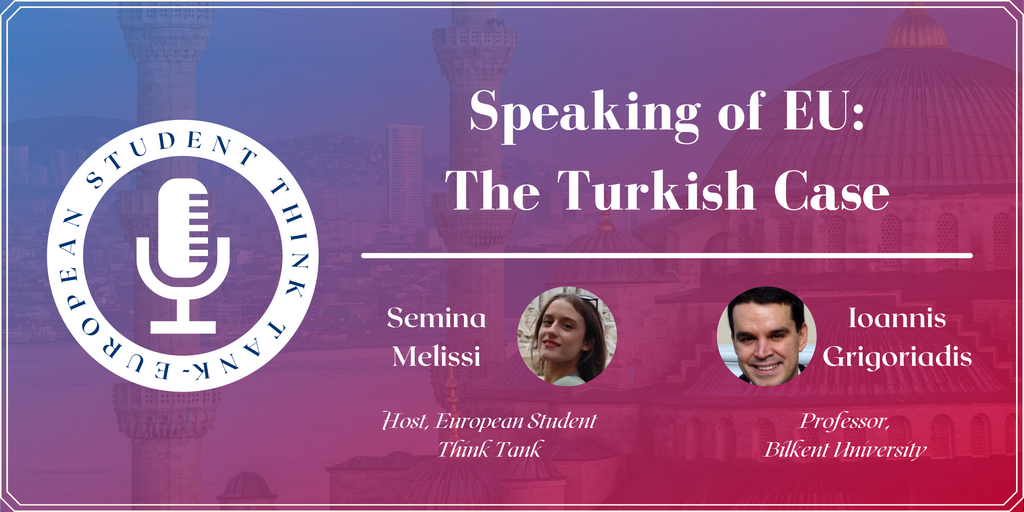 Since its candidacy in 1989, Turkey has been at the heart of the E.U Enlargement debate.
Ioannis Grigoriadis, associate professor at Bilkent University will help us today to understand what are the challenges for the accession to the European Union for Turkey, and what impacts the debate has on the two entities relation.
Listen to this episode on Spotify
This episode was hosted by Semina Melissi. Edited and sound engineered by Pauline Oléon. Research and content by Semina Melissi and Pauline Oléon.
Music by John Sib and Winking Fox Music.