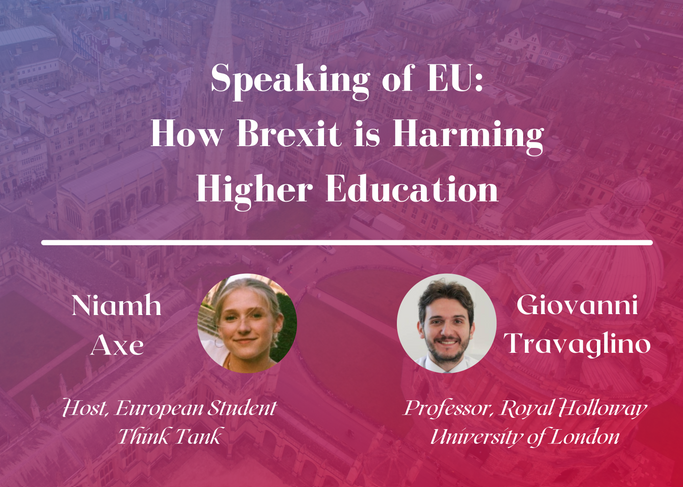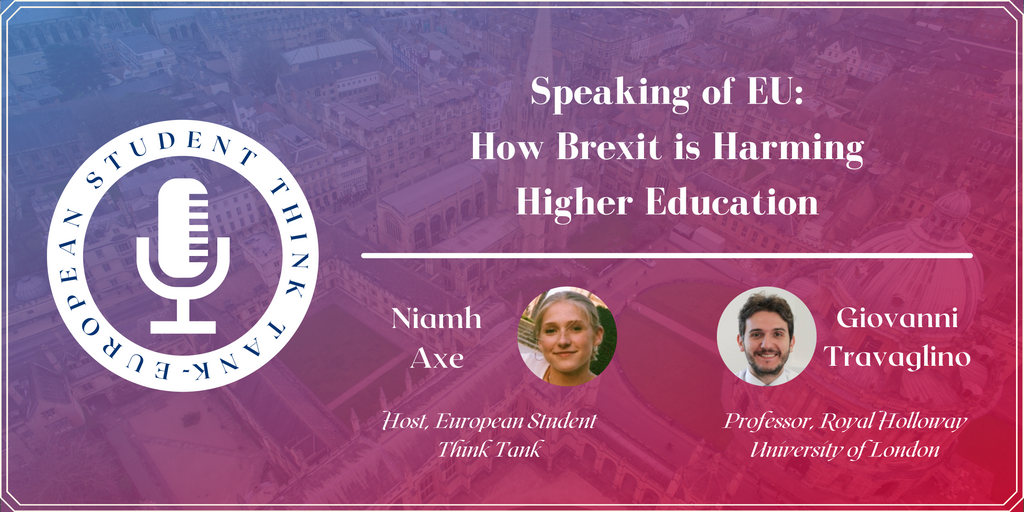 When the UK officially left the European Union in January 2020, much speculation was made regarding the economic and social impact this would have on the country. One area has however been overshadowed: that of education and research. What impact has Brexit had on this field, and what could be the future of British Research? In this Episode, Niamh Axe answers all your question with the help of Giovanni Travaglino, Professor of Social Psychology and Criminology at Royal Holloway University in London and Director for the Institute of the Study of Power, Crime, and Society.
Listen to this episode on Spotify
This episode was hosted by Niamh Axe. Edited and sound engineered by Pauline Oléon. Research and content by Niamh Axe and Victoria Bergström.
Music by John Sib and Winking Fox Music.