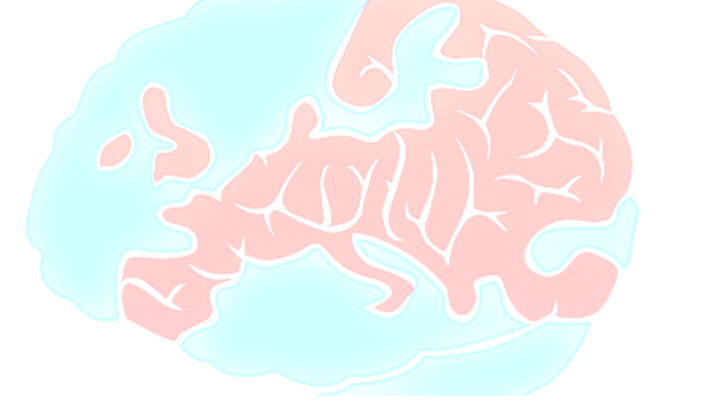 by Dearbhla Quinn. Originally published on 2014/12/18
On the 28th of October a group of activists boarded a train from Dublin to Belfast in commemoration of the historic 'Contraception Train' of 1971. I was waiting in Connolly station, among an impressive array of journalists and photographers, when the train pulled in and they made their triumphant march down Platform 2. I was surprised at just how moved I was, having been at many Pro-Choice rallys before, at their chanting ('What do we want? REPEAL THE 8th! When do we want it? NOW!') as they came towards us. The 8th amendment refers to Article 40.3.3 of the Irish constitution, inserted in 1983, which states the life of a foetus is equal to the life of a pregnant person and that the Irish state is obligated to vindicate that right. There is no reference made to the viability or gestation stage of that foetus. The group of protestors consisted of mostly women, from a wide range of organisations including; ROSA (For Reproductive rights, against Oppression, Sexism and Austerity), Re(al)Productive Health and Action for Choice as well as politicians from parties like People before Profit, the Anti Austerity Alliance and the Socialist Party.
The impressive group of about 40 social justice campaigners eventually reached us and journalists, holding microphones emblazoned with familiar television logos- TV3 and RTÉ, rushed in to record politician, Ruth Coppinger's statement. She condemned the dangerous 8th Amendment, which is 'now 31 years old and on which no woman of child-bearing age had a say'. I was handed a placard, so I joined my friends from the train and we marched through the station to a much greater crowd of fellow activists.
We assembled outside and Rita Harrold of ROSA explained what we were witnessing. They had collected 'Abortion Pills', which they had ordered online via Women on Web and had delivered to a Northern Irish address. Women on Web is an organisation that provides access to a medical abortion, up until 9 weeks of pregnancy, through delivering the pills (mifepristone and misoprostol) to countries in which abortion is illegal, after an online consultation. These pills, which induce a medical abortion (similar to a miscarriage), are not freely available on either side of the border, however the rate of their seizure in the Republic is very high and reached over 1000 pills last year. For this reason the women who order them tend to have them delivered to a Northern Irish address and then travel to collect them- this barrier to their use had a disproportionate impact on pregnant people unable to take time off from work or who have dependents and of course teenagers. The purpose of this demonstration was to make people aware of the existence of these pills, their relative safety and to protest the ban on their availability in Ireland. Activist Aprille Scully told me that through invoking the famous 1971 train, they hoped to show the ban on abortion to be as ridiculous as we now see the ban on contraception to have been.
The date chosen for this protest- the 28th of October- was not without significance. It was the two year anniversary of the death of Savita Halappanavar, a young Indian woman who died of sepsis, caused by a prolonged miscarriage, despite her repeated requests for an abortion. This tragedy was a watershed moment, in the Pro-Choice movement, in which a number of new activists were shocked into action and outrage. The shared public grief, which followed the announcement of Savita's death, remains a harrowing memory for many Pro-Choice activists, and perhaps this explains in part, the controversy surrounding this recent demonstration. Some activists critiqued this choice of date, saying that it was insensitive to Savita's family and inappropriate since these pills would not have saved her (her pregnancy was too far advanced for medical abortion), however Savita's husband Praveen reached out to Galway Pro-Choice after his wife's death and it would appear her parents are also determined to see the Irish abortion law changed. Savita's family have shown time and time again that they do not want her death to have been needless, they want it to provoke change, and there needs to be both a place for mourning and a place for provocation if we are to see that change.
When I was originally told, a couple of months ago, that ROSA members and other activists were planning to import the abortion pill, to mirror the historic 'Contraception Train', my first reaction was of great excitement. I believed it was a daring, brave and witty idea, but not just that, I felt it was important. Impassioned activists tend to know one another and their Facebook and Twitter feeds fill with news articles, event invites and politically charged sparring matches that can make it appear as though political awareness and information is everywhere.
The reality is that we are a self-selecting group. In the age of social media we create our own 'newsfeed' and I don't refer here to the Halloween photos and wedding announcements of friends and acquaintances, but rather our access to real news, both national and international. When I scrolled through my Twitter feed yesterday, I could not have missed the constant 'Lena Dunham' themed outrage, but there was not one mention of the 'Liverpool vs. Real Madrid' match which apparently also occurred. This is not surprising, the news outlets I 'like' on Facebook, the people I 'follow' on Twitter reflect my interests and while this gives me a strong and constant stream of information relevant to my interests it also leaves me somewhat blinkered to what I am not interested in. These online media cloisters mean that if we are to make the wider public aware of the actions and ideas of the Pro-Choice movement, it is not enough to chat and argue among ourselves, post on Facebook and write feminist blogs, we need to make a splash in mainstream culture and penetrate mainstream media if we want to be sure of wider support and prospective votes in our campaign- to repeal the 8th amendment and liberalise access to abortion. This kind of action, one that taps into the public memory of a historic event (which as Mairead Enright points out is now so mainstream that it can even be invoked by conservative Irish journalist David Quinn) is what will inspire non-activists and keep abortion as a priority in the public consciousness.
Once ROSA had decided to take this action, they emailed other Pro-Choice organisations, asking them to take part and soon before the action was due to take place they got responses outlining a number of concerns. One of these was a concern that male-bodied people taking the pill was inappropriate and ROSA responded to this by deciding that only women would take the pills. Similarly they addressed concerns that the pills not be 'wasted', by allocating pills to just 10 of the women involved. This meant that the remaining pills could be saved for women who may need them. Those concerned about men taking the pill and indeed any non-pregnant people taking the pill worried that it was a shallow publicity stunt, citing the vast resources online, demonstrating the safety of these pills.
However knowledge and familiarity with these resources is something which, while taken for granted among activists, is not widespread in the wider public. In fact, claims that these pills are not safe has been a recent theme in the mainstream media and it is understandable that many people would consider these sources more reliable than those found online. So I do believe there is some merit in the activists taking the pills to demonstrate their safety alone, however they achieved much more than this. By swallowing those pills in front of an onslaught of cameras, these brave women committed an act of civil disobedience worthy of radical political movements of the past. Not only did they illegally import a controlled substance, but they ingested it on camera, sending out the powerful message that they were willing to risk legal repercussions for what they believed in. Similarly the lack of arrest warrants issued has demonstrated the unwillingness of the government to pursue women who flout the abortion law which could be of invaluable consolation to vulnerable women forced to do so.
Finally, while I would never argue that a movement should cease to self-examine or that we should all march unquestioningly to the same tune, I do think that we need to present a united front as a movement. There is an old adage that among any left wing movement; the first thing on the agenda is the split, but if we rush to divide, we'll easily be conquered. We are united in our determination and commitment to repealing the 8th amendment, and while there will be inevitable disagreements about how best to do it, we need ensure these do not fracture a movement that we all know to be on the right side of history.