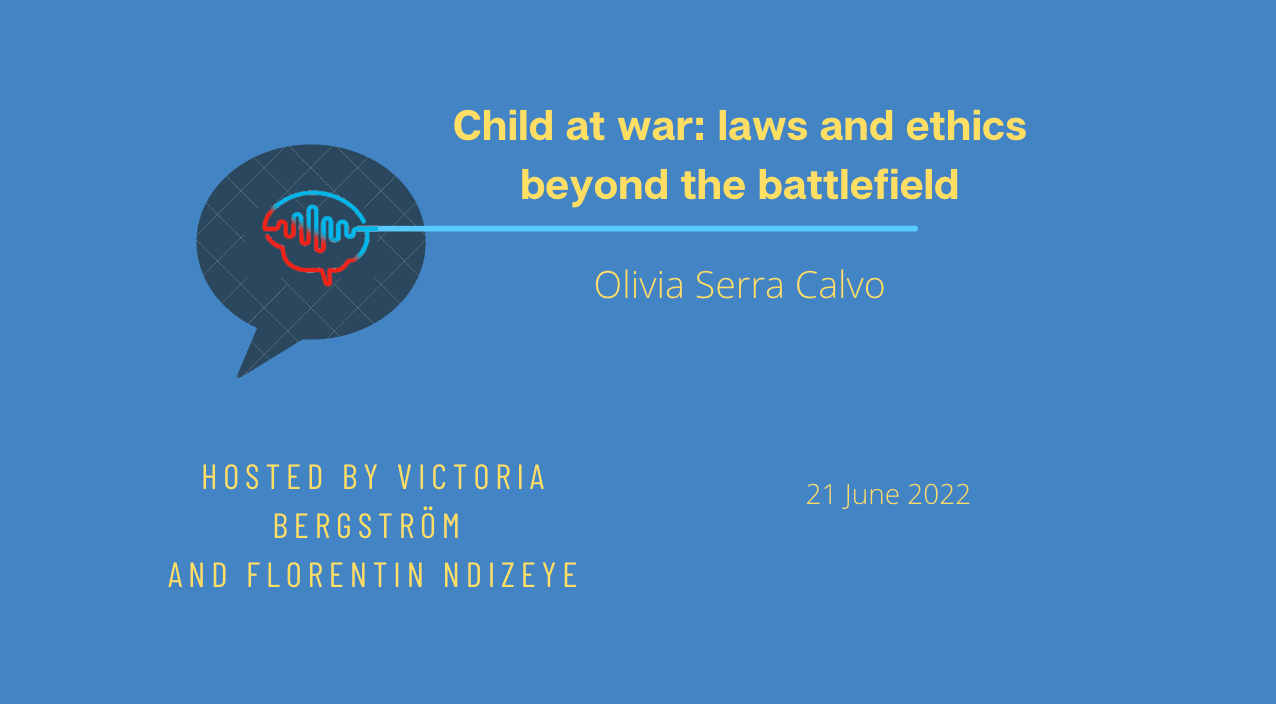 Olivia Serra Calvo – communications director at EST – is this week's guest on the podcast, bringing us a difficult but necessary conversation on the role of children in conflict, the legal tools, the ethical debates, the misconceptions and ramifications of this phenomenon.
Listen to our episode on Spotify.
Check Olivia's written article here.
This episode was hosted by Victoria Bergström and Florentin Ndizeye. Edited by Laura Sanzarello, and sound engineered by Victoria Bergström. Research and content by Olivia Serra Calvo. 
Music by John Sib and Winking Fox Music.