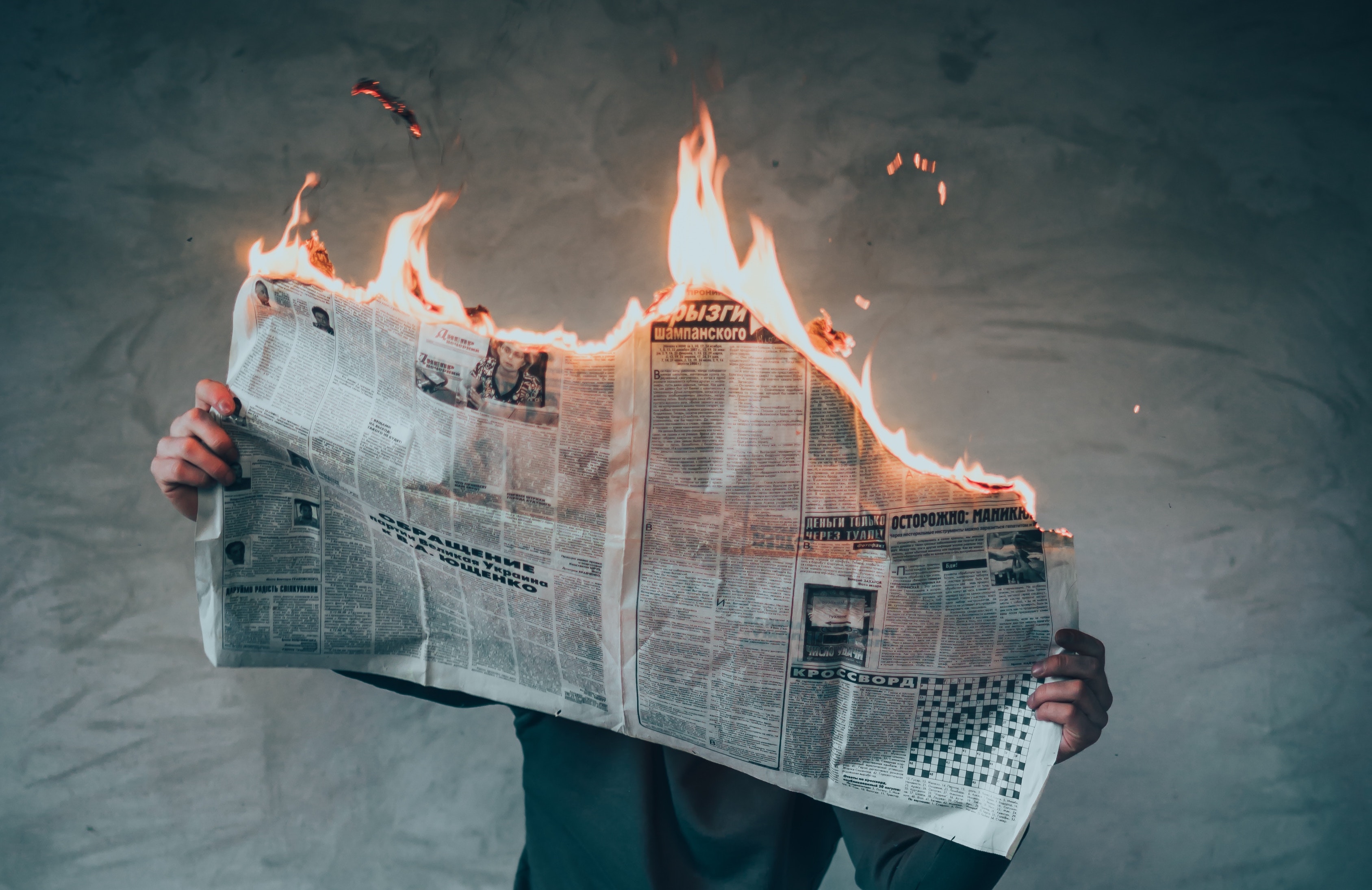 Written by Elodie Arpa
Journalism is an integral part of our society's democracy. In the last years, digitalisation and the use of the Internet have enabled more and more people to inform others independently and bring more transparency into their governmental politics. Needing no supplemental material other than their mobile phone, ordinary citizens and witnesses of exceptional events can now share their observations with the whole planet. Unfortunately, many governments regard these developments as a potential threat for their political agenda. As a consequence, reporters'  rights have been increasingly infringed.
This year more journalists have been put behind bars than ever before.
In fact, a total of 262 reporters have been jailed around the world, according to the Executive Director of the Committee to Protect Journalists (CPJ). As a response to the danger journalists are facing globally, the United Nations organised an event called "Press behind bars – Undermining Justice and Democracy" on the sidelines of the 73rd General Assembly.
During this conference Human Rights lawyer Amal Clooney and Reuter's Editor in Chief Stephen Adler presented the case of Wa Lone and Soe Oo, two reporters from Myanmar, who were sentenced after having uncovered the massacre of ten Rohingyan men near the border to Bangladesh. Myanmar's leader Aung San Suu Kyi, a Nobel Peace Prize winner who was herself imprisoned for voicing her opinion, could pardon the two journalists and thus abolish their seven-year sentence – which she has so far refused to do.
Authoritarian regimes and countries in a war or a crisis situation are not the only ones who attack the media. While North Korea and Venezuela would be typical examples of nations with little to no press freedom, leaders of Western nations also attack press freedoms. President Trump has repeatedly attacked established media such as CNN and individual journalists, and nationalist and far-right parties reject criticism by insulting newspapers and TV channels. These actions are serious: they undermine the public perception of the job of journalists.  A job that comes with little money, lots of sacrifices and in some cases life threats.
Europe's leading role in press freedom totters.
One could consider Europe a continent built on Enlightenment values of freedom of expression, a positive example others should aim to emulate. While it is true that some European countries such as Norway, Sweden, and the Netherlands are considered the most progressive countries in terms of press freedom, Europe as a whole dropped significantly on the World Press Freedom Index 2018, conducted by the organisation Reporters Without Borders. No other region in the world registered such a dramatic decline in this index
The murder of the Maltese journalist Daphne Caruana Galizia a year ago, followed by the killing of the Slovakian investigative reporter Jon Kuciak demonstrated that journalists covering corruption and other criminal activities concerning high politicians and business people are at risk.
But imprisonment and murder only show the tip of the iceberg. More and more politicians attack the media publically. The President of the Czech Republic, Milos Zeman, held up a replica gun marked "for journalists" in a press conference,  with no criminal or political repercussions. Unfortunately, statements like these have very much become part of everyday life on our continent with a growing number of leaders openly stating their wish for a censored press.
Lately, in a circular email sent to police spokesmen, the Austrian Ministry for Internal Affairs wrote that the police should restrain communication with critical media to a bare minimum. This statement began a nationwide discussion about the importance of press freedom, one of the main questions being: Does undermining press freedom start by governments systematically withholding crucial information?
The best way to fight censorship is to continue reporting nonetheless.
Increasing public awareness by spreading news about imprisoned or threatened journalists on social media can have a tremendous effect on politics. When an individual case gets international attention, it often leads to general debates about the importance of press freedom, putting political leaders under pressure to denounce censorship. After the email-affair in Austria, for instance, the national television channel hosted a discussion on this topic and several civil street protests, underlining the crucial role of the free press, have taken place. Other than that, there is little as powerful as journalists proceeding with their critical work besides potential threats and continuing to report constructively and openly about political events.
History has proven many times that freedom of expression is the cornerstone of democracy. Without journalists working to inform citizens and control those in power, each other of our fundamental rights – from the right to self-determination to the right to liberty – would be in great danger. Politicians attacking the media are trying to weaken not only journalists but anyone who does not agree with their actions. They are promoting authoritarian regimes we, as citizens of a united Europe,  never want to live in again.