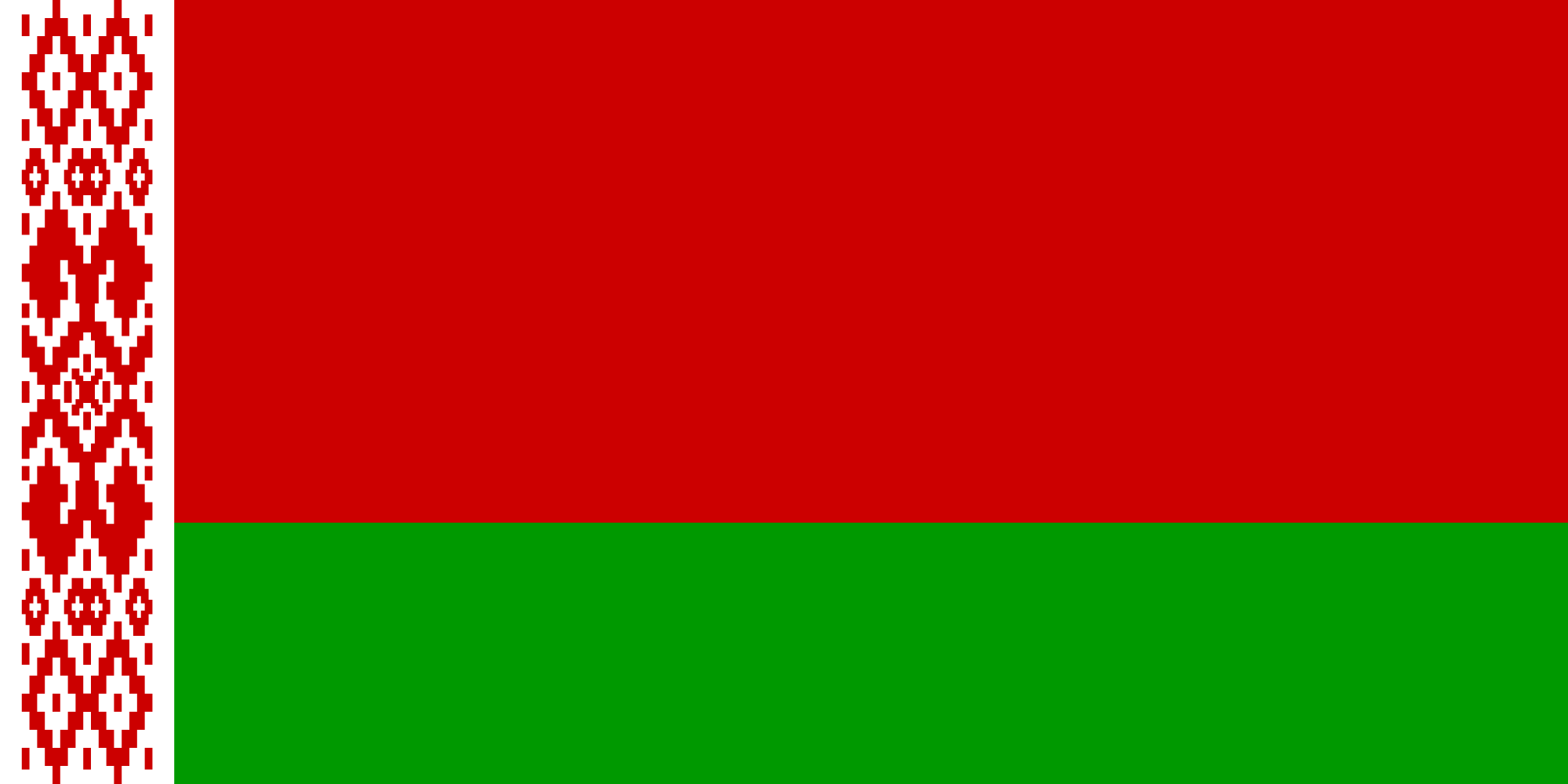 By Isabelle Langerak, Master's student in International Security at Sciences Po in Paris and writer and editor for the European Student Think Tank.
"The Council has suspended for four months the asset freeze and travel ban applying to 170 individuals and the asset freeze applying to three entities in Belarus. This decision was taken in response to the release of all Belarusian political prisoners on 22 August and in the context of improving EU-Belarus relations."[1]
This is how the European External Action Service's website announced the suspension of sanctions against most Belarusian individuals and all entities previously targeted by the European Union (EU) on the 29th of October 2015. These sanctions officially expired on the 31st of October and the outcome of negotiations regarding the renewal of sanctions was hardly a surprise, since several high-level EU diplomats such as High Representative Frederica Morgherini and Commissioner for European Neighbourhood Policy and Enlargement Negotiations Johannes Hahn[2] have recently made positive comments regarding Belarus's purported progress in the areas of democracy and human rights. These comments focus in particular on the release of six political prisoners on the 22nd of August 2015 and the absence of a crackdown on dissent following the presidential election of October 2015 (O'Rourke-Potocki 2015, Foy and Barker 2015).
From normative to geopolitical power
The EU's decision to suspend most restrictive measures against Belarusian entities and individuals, including president Alexander Lukashenka himself, is indicative of a shift in EU policy (Wilson 2015). The EU, self-identifying as a 'normative power' (Manners 2002) has since the end of the Cold War been quite assertive about exporting certain values and fostering internal economic and political change in third states and regions (Smith 2006), including Belarus. The case of Belarus is relevant in this regard, as Lukashenka has been labelled as 'Europe's last dictator' by the US and has used force, patronage and control over the election system to stay in power since coming to power in 1994. Given the EU's normative profile and Belarus's autocratic tendencies, the EU has long focused on Belarus's domestic situation by focusing on progress – or lack thereof – in the areas of democracy and human rights. This is powerfully illustrated by the fact that the Union has responded to Lukashenka's ever-more autocratic rule with political isolation, for instance by withdrawing its ambassadors from Belarus, as well as by punitive measures, including targeted sanctions.
The suspension of EU sanctions, however, illustrates the prioritization of geopolitics over internal politics on the part of the EU. This is perhaps not surprising at a time when the EU is confronted by a ring of instability around its borders, as well as a resurgent and increasingly authoritarian Russia to its East. The heating up of the EU's geopolitical environment has forced the Union to make a reassessment of Lukashenka (O'Rourke-Potocki 2015), as Belarus is Russia's only formal ally, while in return Russia keeps Belarus's economy afloat (Jarabik and Marin 2014). As such the suspension of EU sanctions builds upon the hope that this will encourage Lukashenka to seek closer ties with the West by being able to access European capital markets and to obtain other forms of assistance, simultaneously reducing its reliance on Russia. This is believed to be possible since Lukashenka has been careful not to express approval for Russia's recent actions in Ukraine and has tried to act as a mediator in the conflict, holding ceasefire talks in Minks. Lukashenka has, moreover, resisted the idea of a Russian airbase on Belarusian territory (O'Rourke-Potocki 2015).
Belarus's lack of credible democratic progress
While it is important to reward genuine democratic progress, it is also important not to give Belarus the impression it will be rewarded despite a lack of genuine democratic progress, which is exactly the problem with the suspension of tensions at this point. To illustrate, while last month's presidential elections in Belarus appeared less repressive than past elections, the ballot still fell short of a commitment to free and fair polls, according to several observer groups. The Organisation for Security and Cooperation in Europe, for instance, has stated that the ballot's integrity was undermined by 'significant problems', such as ballot stuffing, unrealistically high early voting rates, group voting, voter-list fraud, and non-transparent vote tabulation. At the same it is true that there was no similar crackdown on opposition protests as was the case in 2006 and 2010. However, the possibility of this happening had already been diminished as the Belarusian regime has deprived the political opposition of its capacity for mobilization (Forbrig 2015).
Most importantly, the release of a number of political prisoners and less repression during the presidential elections does not automatically translate into a significant change in attitude of the regime toward the fundamental rights of its citizens. In fact, Lukashenka's signature tactic for appeasing foreign critics ahead of rigged elections is the release of political prisoners (Orlosky 2015). It is important to keep in mind that Belarus has earned a 'Not Free' designation in Freedom House's Freedom in the World publication every year since 1996, and it is widely believed that Lukashenka is grooming his 11-year old son as his successor. This illuminates the extent to which Belarus is a fundamentally autocratic state, as well as the fact that considerably more fundamental change than the mere release of political prisoners has to take place for democratic progress to be credible.
The dangers to suspending and lifting sanctions
Some may interpret the fact that the sanctions will only be suspended for four months in a positive light. The EU is also keeping in effect its arms ban and its prohibition on the export of equipment for internal repression to Belarus, while maintaining the asset freeze and travel ban against four individuals the EU believes are linked to Belarusian security services suspected of involvement in the disappearance of opposition figures. This may give the impression of some sort of 'trial period', while also leaving the most 'serious' sanctions in place. Yet, if the sanctions are not re-imposed by all 28 EU member states at the end of this period, they will be dropped completely. Given this need for consensus, it is not at all clear that sanctions will be re-imposed if Belarus fails to reform, defying the idea of a 'trial period'.
Furthermore, the suspension of sanctions provides the Lukashenka regime with a legitimacy it does not deserve, giving the impression that Belarus is a state that respects international human rights norms and that is making democratic progress. Not only will it provide the regime with moral legitimacy, however. The lifting or suspension of sanctions will also indirectly provide financial support to a cash-strapped regime, further stabilizing the autocratic status quo (Forbrig 2015). Finally, it also undermines the image of the EU as a union of values and normative actor.
In conclusion, the EU should be careful about privileging geopolitical concerns over human rights and democracy concerns. While suspending sanctions may appear to be an attractive means to turn Belarus away from Russia and towards the EU, it will eventually only bolster Moscow's closest ally and diminish the EU's own credibility and legitimacy. Instead, the EU should adopt a long-term perspective and realise that its security and legitimacy most benefit from interaction with stable, democratic states and open societies. Hence, the EU should not reward Belarus for progress that is not credible.
References
Forbrig J (2015) 'Republic of Lukashenko: The EU may lift sanctions after the Belarus strongman's reelection. That would be a mistake.', Politico, 12 October 2015.
Foy H and Barker A (2015) 'EU Looks to Suspend Belarus Sanctions in Wake of Election', Foreign Policy, 12 October.
Jarabik B and Marin A (2014) 'Belarus' in The Geopolitics of Eurasian Economic Integration, LSE Special Report.
Manners I (2002) 'Normative Power Europe: a contradiction in terms?' in Journal of Common Market Studies 40: 235-258.
O'Rourke-Potocki H (2015) 'Europe Suspends Belarus Sanctions: The release of political prisoners triggers a rethink of measures against Minsk', Politico, 29 October 2015.
Orlosky S (2015) 'Why the United States Should Hold Firm on Belarus', Freedom House, 21 October 2015.
Smith K (2006) 'The limits of proactive cosmopolitanism: the EU and Burma, Cuba and Zimbabwe' in Elgstrom O and Smith M (eds.) The European Union's Roles in International Politics: concepts and analysis. London: Routledge.
Wilson A (2015) 'Belarus Votes – and this time it matters', European Council on Foreign Relations, 9 October 2015.
[1] http://www.consilium.europa.eu/en/press/press-releases/2015/10/29-belarus/
[2] See the following link: http://www.consilium.europa.eu/en/press/press-releases/2015/10/29-belarus/?utm_source=dsmsauto&utm_medium=email&utm_campaign=Belarus%3a+EU+suspends+restrictive+measures+against+most+persons+and+all+entities+currently+targeted