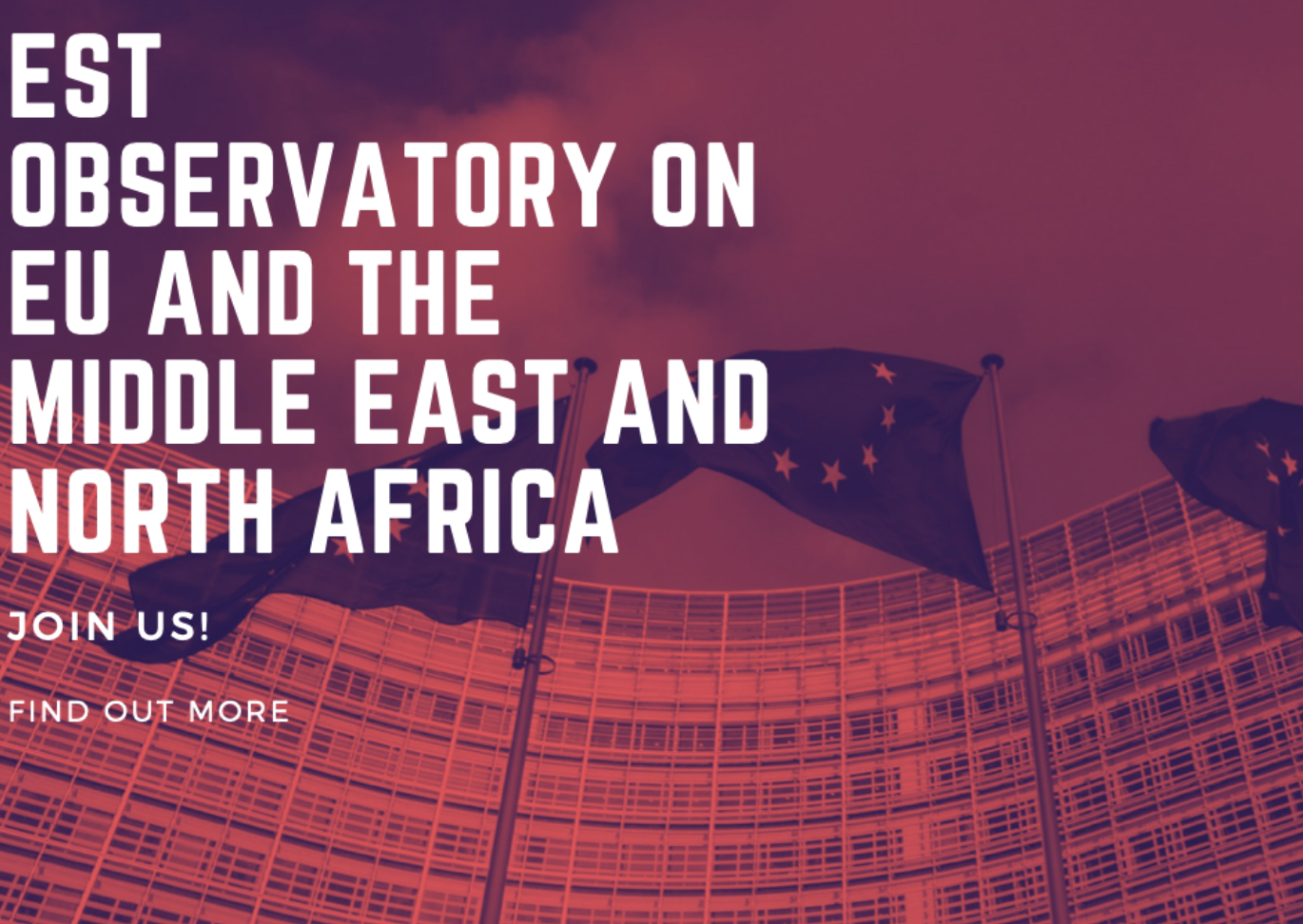 Applications for the Observatory on European Union-Middle East and North Africa (EU-MENA) Relations are currently closed.
The European Student Think Tank (EST), a Pan-European youth organization, is currently seeking to recruit new team members for the launch of its Observatory on European Union-Middle East and North Africa (EU-MENA) Relations.
The Observatory on EU-MENA Relations is the newest initiative from the European Student Think Tank, and aims to become the first and leading research center on the subject, as well as an academic bridge between the two regions. Through an innovative and multidisciplinary approach, the goal of the Observatory is to produce high-quality research and analysis on all the most relevant factors that influence the relations between the European Union and the MENA countries. Our Observatory will also focus on providing its members with a multicultural space to share their knowledge fruitfully and encourage a prolific dialogue about the two different but significantly interconnected regions.
What's my role?
As a member of the Observatory on EU-MENA Relations, your main task will be to conduct research and produce analysis pieces on relevant issues for the two areas covering geopolitics, diplomacy, human rights, economics, climate and conflict management, among others. This platform will allow you to organize events and workshops, participate in debates and interact with policy-makers. Being part of the EST Observatory on EU-MENA Relations also means entering a wide-ranging network of engaged students, as well as the acquisition of key professional skills in academic writing, analysis and project management. As a student-run group, we coordinate online and put great emphasis on granting volunteers a space for their primary responsibilities at university and work. You should expect to commit an average of 4 hours per week to this extra-curricular project, which will adapt to your own schedule and the specific phase of the project.
Requirements:
Bachelor degree (completed) or Master's student;

Graduate or enrolled in courses relevant to Middle Eastern and North Africa Studies, Peace and Conflict, Development, Law, International Relations and International Studies, Economics and related courses;

Proven interest in EU-MENA relations (published articles, research projects, volunteering programs, etc);

Extensive experience with writing, editing and independent research. Professional experience and previous publications are a bonus;

Previous experience in the field, including internships, volunteering work, fellowships, etc. desired but not required;

Professional/C1 level of English;

Working or conversational knowledge of French and/or Arabic is a plus.
If this position caught your interest and you believe you would be a good fit, please provide us with the following material:
a copy of your CV;

a one-page cover letter, outlining your relevant experiences, skills, and interests

a written sample on topics relevant to EU-MENA Relations. (There is nor minimum nor maximum word limit)
Please send your applications to observatoryeumena@esthinktank.com by the 25th November at 23:59 CET.
We look forward to reviewing your candidacy!