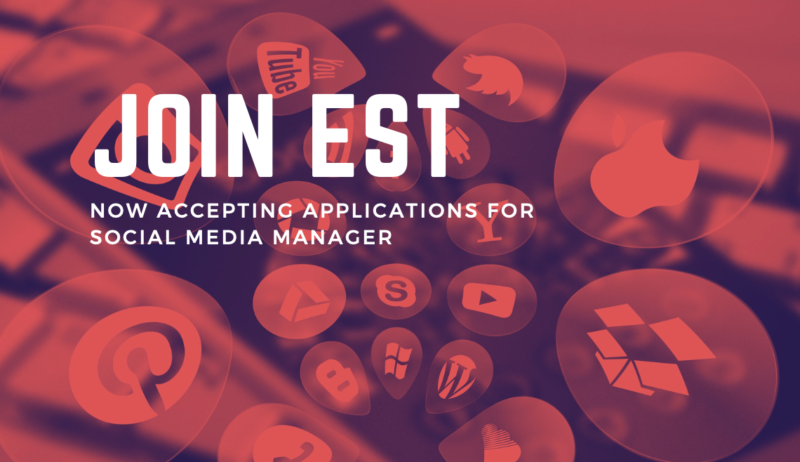 This application is now CLOSED.
Passionate about social media? Interested in spreading the vision of EST across the globe? Then apply now to join the EST Board as our Director of Communication – Social Media Manager.
You can find out all the information about how to apply by clicking here.