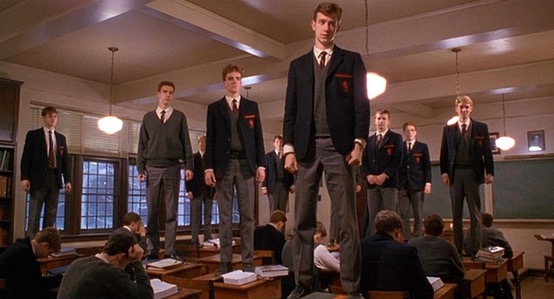 What is the extent of our artistic freedom and how is our right in expressing our views through art forms protected and stimulated in the EU? How can we stimulate the artistic and cultural expression of children specifically through education? These are just a few questions that will be researched and answered for the working group EUrArt. In this article I introduce the research and a case that will be featured in the research.
In 1999, there was a case in which the European Court of Human Rights ruled in favour of unrestricted artistic expression. The right of artistic expression was protected when the European Court of Human Rights applied Article 10 of the Convention to poetry in its Karataş v. Turkey (2016) case. The work in issue contained poems that called for self-sacrifice for 'Kurdistan' and included some particularly aggressive passages directed at the Turkish authorities (Karataş v. Turkey, 2016). Taken literally, the poems might be construed as inciting readers to hatred, violence and revolt. The Court however declared that Article 10 protects not only the substance of the ideas and information expressed, but also the form in which they are conveyed (ibid.). The Court considered that the poems were artistic in nature and of limited impact and thus viewed it as an expression of deep distress in the face of a difficult political situation (§ 52). Unrestricted artistic expression is part of our right to express our views and challenge dogmas, power structures and existing certainties. In conclusion, the Court stated that the applicant's conviction was disproportionate and inappropriate in a democracy (§ 54).
The main focus of my research will be on exploring the legal conditions that favour the manifestation of artistic expression in Europe. To be more specific, my individual research will focus on whether children in particular have a right to access culture and the arts. Are children stimulated to be creators of their own artistic expression? What role does education play in meeting children's cultural rights? In 2013, the UNCRCUN Committee on the Rights of the Child (2013) published its 'General Comment' on Article 31 (Article 31 of the UN UNCRC sets out children's right to rest, leisure and play, cultural life and the arts). The 'General Comment' sets out both the importance of Article 31 and the obligations of governments to make progress in implementation (Corbett, 2016).
My approach will start with the assumption that in order for people to enjoy their right to artistic expression fully, the European Union should embark on a reassessment of ways guaranteeing these artistic liberties. Enhancing art education and connecting freedom of art with other constitutional human rights (that entail a whole distinct societal context) could promote the vision of an inclusive world of art: where everyone can create, diffuse and communicate artworks without being limited. I will also investigate the following legal factum: The Charter of fundamental rights of the European Union. The Charter provides for a broad reference to cultural diversity in its Article 22, which states that the Union shall respect cultural, religious and linguistic diversity (EurLex, 2012). It protects a central component of the right to participate in cultural life in Article 13 by explicitly protecting the freedom of the arts (ibid.).
However, the EU Charter does not safeguard the right to participate in cultural life for everyone; it only protects this human right for the elderly in Article 25 (EurLex, 2012). This is in sharp contrast with the extensive recognition of social rights in the Charter (Romainville, 2015). In conclusion, by addressing this issue I primarily wish to draft a legal framework for the right to enjoy art in the EU for all citizens, but with a special attention to children as a vulnerable social group.
Next up: To conclude this introductory series, Chaima is going to sum up what we have done so far and what you can expect from EUrArt in the near future. So be sure to stay tuned!
---
By Despoina Kotsi, Searcher of the EUrArt Working Group.
References
Corbett, M. (2016). Children's Right to Culture: A Paradigm Shift. Arts in Education Portal, available online at: http://artsineducation.ie/wp-content/uploads/Childrens-Right-to-Culture.pdf , last accessed on 25/05/2018.
EurLex (2012). CHARTER OF FUNDAMENTAL RIGHTS OF THE EUROPEAN UNION (2012/C 326/02).  Official Journal of the European Union, available online at: http://eur-lex.europa.eu/legal-content/EN/TXT/PDF/?uri=CELEX:12012P/TXT&from=EN , last accessed on 25/05/2018.
Karataş v. Turkey [GC] (2016). No. 23168/94, ECHR 1999-IV. Accessed in "Cultural rights in the case-law of the European Court of Human Rights", ECHR Research Division, European Court of Human Rights, available online at: https://www.echr.coe.int/Documents/Research_report_cultural_rights_ENG.pdf, last accessed on 25/05/2018.
Romainville, C. (2015). The right to participate in cultural life  under EU Law – Le droit de participer à la vie culturelle en droit de l'Union européenne.  Journal européen des droits de l' homme / European Journal of Human Rights.
UN Committee on the Rights of the Child (CRC) (2013). General comment No. 17 on the right of the child to rest, leisure, play, recreational activities, cultural life and the arts (art. 31). Available online at: http://www.refworld.org/docid/51ef9bcc4.html , last accessed 25/05/2018.