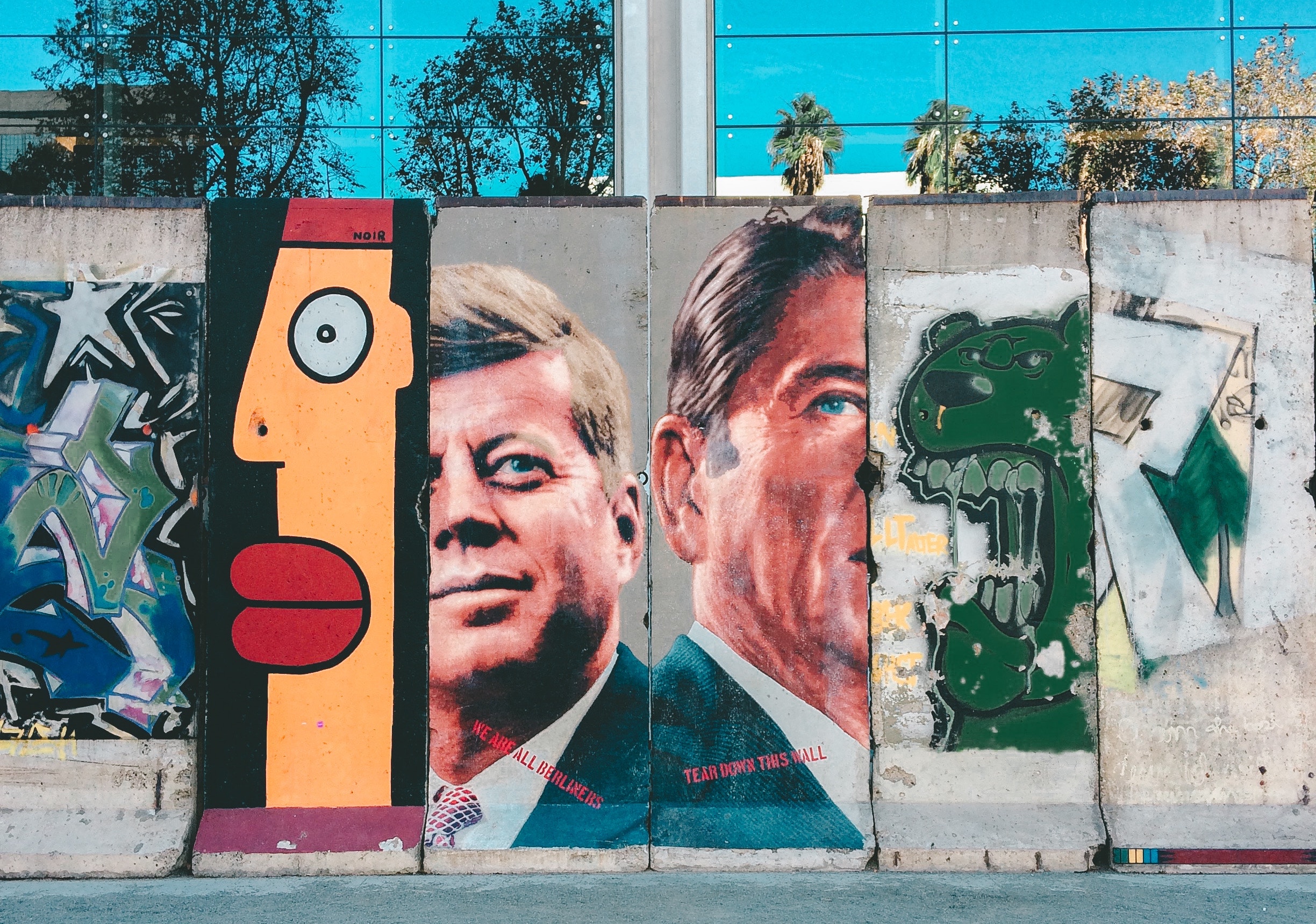 The world order established post World War II is today subject to profound modifications, highlighted by globalization and the rise of new economic powers. Economics has gradually become the principal driving force of political influence while global divisions have taken precedence over regional deviations (Bouyala Imbert, 2017).
With this perspective in mind, Brussels has previously used its economic diplomacy as a vehicle of soft power to increase its economic relations with foreign partners, as seen with an increase of FDI (foreign direct investments) flows and funding of SMEs since the 2000's (Eurostat, 2017). Yet, while the EU asserted its ambition of global economic actor, the 2008 financial crisis caused severe loss of trust throughout European banking sectors. This accelerated the reliance on foreign markets and weakened the Euro, the symbol of the European economic integration model. This led to European economic diplomacy facing a range of challenges following the 2008 crisis; the vehicle of its economic soft power is a method of exporting European norms but has faced significant challenges since the 2008 crisis.
Differentiating economic hard and soft power
Theoretically, the economic domain is not suited for soft power analyses, as economic resources, processes and sanctions involve elements of both soft and hard power (Page & Xie, 2011). As economic dimensions provide a crucial foundation for military capacity and involve trade sanctions (such as the 2011 EU directive 'Misappropriation of Egyption State Funds' or the 2014 'Financial restrictive measures on Russia'), it de facto influences behaviour through punishments.
On the other hand, nations gathering substantive resources (human, economic, industrial etc.) and with an attractive market can inspire aspects of a country's development model and investment policies. Trade and investment agreements lead to ties that facilitate the use of soft power. Hence, economic assets and ties can impact citizens or policy-makers in different manners. For example, aspects of the German Economy may be a source of inspiration for part of Mali's population, but the model can produce enmity among others, affecting the country's capacity of soft power projection (for instance where western norms of industrialization would threaten a current hierarchical social model based on tradition).
Where does that economic soft power emerge?
The Lisbon Treaty saw the creation of the European External Action Service, partially in charge of exporting the European model of peace through political and economic support, but most of all guaranteeing European economic diplomatic independence. The combination of control over investment policy structure shifting to the EU from member states with the EEAS' 140 delegations (Bouyala Imbert, 2017) means that the Union has significant capacity to maintain and capitalise on its economic soft power.
Facing the financial crisis' unprecedented repercussions, EU decision-makers managed to reach a consensus during the October 2008 and May 2010 Chief of States Summits to guarantee the stability of the Eurozone (Plagnol, 2011). Those decisions proved that, in a crisis situation, the EU was able to speak with a single voice concerning common economic policies in time-sensitive situations. Historically, this was the EU's Achilles' heel of decision-making.
Five hundred million Europeans trading with each other creates one of the world's largest trading blocs, the most visible benefit of the EU's market (Davis, 2012). The European Single Market is the largest in the world. Its influence is strengthened whenever market integration in Europe is deepened or the EU's size increases. For example, deepening market integration and the Nordic enlargement of the EU impacted the Union's relative market power during the early 1990's (Bayne & Woolcock, 2013).  
The Union is the largest integrated market accounting for 16% of international trade and 45% of FDI flows in 2017 (Eurostats, 2017). The globalization of investments enhances the increasing cooperation between states, institutions, and non-state economic entities that are "consultative and knowledge generating" (Pigman, 2005). Therefore, the single market accounts for a significant share of international trade and investment. As foreign investments lay at the core of the international economic regime, they hold an important place in contemporary policy making. Investment policies contribute to reinforcing interdependence between states and play the role of arbitration and regulatory enforcement. Hence, the EU is a major actor in the international investment regime. Therefore, reinforcing economic governance within the EU provides a frame for expressing common interests, before resorting to exercising effective economic soft power.
What challenges does European economic diplomacy face, as a vehicle of soft power?
In "Comply or Die", Marion Leblanc-Wohrer analyses the legal mechanisms of American foreign policy that confer to Washington a "judicial soft power", hiding a policy of influence through domestic agreements, such as the 1977 Foreign Corruption Protection Act. Following the financial crisis, European companies have often been affected by these acts. The German company  Siemens and Swedish firm Telia have borne the cost of those policies with fines reaching 800 and 965 million dollars respectively (Leblanc-Wohrer, 2018). Reacting to this, European lawmakers have started adopting their own regulations. In France, the 2016 "Sapin 2" law obliges companies to develop compliance rules against corruption. That evolution, currently being processed in other member states, would be an answer to American legal proceedings.
Nevertheless, Joseph Nye and the wider academic consensus consider economic sanctions applied by the United-States to its foreign partners to be hard power (Nye, 2004). The European approach, formulated before the need for recourse to economic sanctions, is one of pursuing desirable outcomes by attracting foreign governments to cooperate via peaceful diplomatic strategies such as offering economic aid, or appealing to shared values.
By proposing economic support to third world countries – mostly in Western Africa and the Caribbean  (Bruno, 2018) – as pointed out in the 2016 EU Trade and Investment strategy "Trade for All", the EU sets the basis for its overseas influence and normative power mostly through Small and Medium Sized companies. (Business Europe, 2016). As a matter of fact, the internationalization of SME's allows the EU to export its economic model and promote its values in potential investor countries. Here, economic assets can be used for public diplomacy, media penetration into foreign countries, production of cultural exports and other sources of soft power (Page & Xie, 2011).
Furthermore, other leading economic factors are the key export destinations for European SMEs, as the five largest EU member countries export 12% of their total exports to China and Russia (European Commission, 2015), while simultaneously exporting European economic values and further expanding its soft power.
Yet, as countries like India or China see exponential growth, the EU's relative market power is declining. The competition for dominance of financial markets has become fiercer. The EU has also suffered the consequences of the subprime crisis. This represents a challenge for European economic soft power, as the ability to project influence decreases with the loss of economic standing overseas.
Furthermore, the fact that the EU has tended to lead in terms of economic liberalization means that it has little to offer when making deals. This is due to member states failing to support policy strategy that threatens to close the single market to gain leverage during negotiations with a single voice (Bayne & Woolcock, 2013).
Soft power in European economic diplomacy is issued from 'a consensus on framework norms within institutions' (Bayne & Woolcock, 2013, p. 184), notably through the acquis communautaire (the embodiment of European Law). When generating its soft power, the EU formulates its economic and diplomatic interests in a manner that is based not on coercion or sanction, but economic collaboration and influence enhanced by its norms and values. This allows the EU to export specific values – as seen with the implementation of European industrial standards in Egypt, Morocco and Tunisia – to some of its trading partners. Yet, normative power has not yet enabled the EU to shape international negotiations on a large scale, such as the 2009 Climate Copenhagen Agreement.
---
Alexander has a Bachelor's degree in International Relations from the ILERI Paris and is currently following a Master's degree in Diplomacy and Foreign Policy with a specialization on European Affairs at the City, University of London. During his master's degree, he is focussing on European Foreign Policy and the repercussions of what he assumes to be the biggest challenge of his generation, Brexit. Fluent in French, English and Spanish, he built his knowledge on European regulatory systems through associations and by working for a Spanish NGO as an intern, and hopes to pursue a career in European think-tanks.
References:
Bayne, N, & Woolcock, S (2007). The New Economic Diplomacy: Decision-Making and Negotiation in International Economic Relations 2nd edition.  Aldershot: Ashgate, pp. 169-187
Bouyala Imbert, F. (2017). La stratégie de l'Union en matière de diplomatie économique, Direction générale des politiques externs, Parlement Européen, accessed the 14th of June 2018, URL: http://www.europarl.europa.eu/RegData/etudes/IDAN/2017/570483/EXPO_IDA(2017)570483_FR.pdf
Bruno, C. (2018). Internationalisation of European SME's – Taking Stock and Mpving Ahead; Bplfrance, consulted the 20th of June 2018, URL: file:///Users/alexstonor/Downloads/Internationalisation-of-European-SMEs.pdf
Business Europe, (2016). EU Foreign Economic Diplomacy, April, accessed the 14th of June 2018, URL: https://www.businesseurope.eu/sites/buseur/files/media/position_papers/rex/foreign_economic_diplomacy-_final.pdf
Davis, J. (2012). Judy Asks: Does the EU's "Soft Power" Really Work?, Carnegie Europe, consulted the 16th of June, URL: https://carnegieeurope.eu/strategiceurope/49716
EU Sanctions Map, consuted the 20th of June, URL:
https://sanctionsmap.eu/#/main/details/26/?search=%7B%22value%22:%22%22,%22searchType%22:%7B%7D%7D
Nye, J. (2004). Soft Power: The Means to Success in World Politics, NY: Public Affairs, pp. 1-33
Page, B. and Xie, T. (2011). The Complexities of Economic Soft Power: The U.S.-China Case, in Public Diplomacy and Soft Power in East Asia, NY: Palgrave Macmillan, pp.223-246
Plagnol, H. (2011). L'émergence d'une diplomatie économique européenne au G20?, Géoéconomie, vol.1, n°6, pp 35-43
Pigman, G.  (2005). Making Room at the Negotiating Table: The Growth of Diplomacy between Nation-State Governments and Non-State Economic Entities, Diplomacy and Statecraft, vol.16, n°2 ; pp.385-401

Vasilcovschi, N. (2017). Convergence Between a New EU Economic Diplomacy and International Business Strategies. Human and Social Studies, vol 6, n°1, pp. 52-61