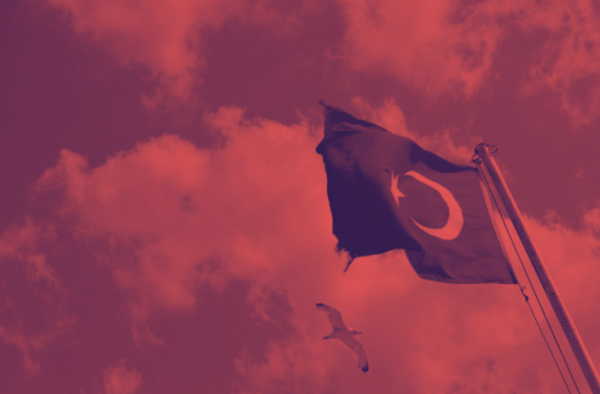 Written by Apoorva Iyer
Russia's recent full-scale assault on Ukraine has taken the world by storm. However, the invasion was not unforeseen, as the Russian military had been building up at the Ukrainian borders for a long time. Over two million people have fled Ukraine in search of safety. In contrast, many civilians have stayed back in a bid to protect their country (Reuters, 2022). Be that as it may, despite the outcry from across the world, there are no signs of Russia's attack slowing down, with the invasion about to complete its second week. Several nations have been affected by the conflict. While some have supported Ukraine, others have sided with Russia. Still, scores of countries are toeing the line of diplomacy and have remained neutral. The conflict, which is, although taking place in Europe, has had an impact on the global operations, and countries that are not even in the region's proximity are also severely affected by the intensification of the invasion.
Nonetheless, the country that perhaps has been the most affected by the state-of-affair is Turkey. Since the commencement of the Russian incursion in Ukraine, Turkey's President Recep Tayyip Erdoğan stated that the Russian invasion violated Ukraine's "political unity, sovereignty and territorial integrity until the past two weeks." He elaborated that the recognition of independence for two Ukrainian regions – Donetsk and Luhanskas – was "unacceptable" (Oruç, 2022). By not calling out on Russia's acts, Turkey had tried to remain neutral due to its complicated relations with both Russia and Ukraine. In fact, when Russia was impervious to mountains of sanctions, Turkey took the initiative to mediate between Russia and Ukraine. However, that was soon about to change when on February 24, 2022, Ukraine requested Turkey to close 'the airspace, Bosphorus and Dardanelles straits. Turkey, which until now had remained neutral, was pushed between a rock and a hard place. After all, it had to choose whether to side with NATO or with Russia, with whom it has a complex relation. That being the case, Turkey ultimately decided to change its neutrality rhetoric and side with NATO.
On February 27, 2022, Turkey called Russia's invasion of Ukraine a "war" and implemented the Montreux Convention of 1936. It was Turkey's Foreign Minister Mevlüt Çavuşoğlu, who made the announcement and further elaborated that the international pact on the naval passage would be implemented transparently. As a NATO member, Turkey, under the Montreux Convention of 1936, has the authority over the Bosphorus and Dardanelles straits that connect the Mediterranean and the Black Sea. During war or when Turkey feels threatened, it can use the convention to regulate the transit of naval warships across the straits, effectively preventing them from joining the conflict. The convention's implementation was the first major military setback to Russia in the entire conflict.
In spite of that, the blockade would hardly make any difference as 16 ships from Russia's naval fleets, including missile ships and vessels capable of landing tanks, had passed through the passage last month (Kiselyova & Toksabay, 2022). These ships had sailed into the Black Sea under the pretext of naval drills, which now gives Russia both military and economic leverage over Kyiv (Irish et al., 2022). The same naval presence in the region was also used to launch Ukraine's southern coast attacks. Despite the implementation of the Montreux Convention, it cannot be overlooked that Turkey is not entirely leaning towards NATO. The country is, in fact, neither closing its airspace for Russian aircraft nor has announced any sanctions, evidently showing how it is currently still trying to walk the tightrope.
TURKEY-RUSSIA RELATIONS
These developments had to do with Turkey's complex relations with Russia. The two countries share interests in several sectors, mainly tourism, defence, energy, construction and retail. Nonetheless, one cannot deny that Turkey-Russia trade relations are asymmetrical, with the former relying on Moscow at a far greater level. For instance, Turkey receives about 33 per cent of its natural gas from Russia (Daily Sabah, 2020) and 66% of its agricultural wheat imports (Hürriyet Daily, 2022). Turkey is a holiday destination for the Russian oligarchs and thus comprises 4.7 million visitors each year (Daily Sabah, 2022). On the other hand, Russia is also the largest foreign market for Turkish construction companies, with an estimated market of US$ 71.8 billion since they entered the region in 2018 (Zengin & İSmayılova, 2018).
Anyhow, in the energy sector, one cannot deny that Turkey's dependence on Russia's natural gas and oil is tantamount to Russia's dependence on Turkey for the TurkStream pipeline and the Akkuyu nuclear power plant. Apart from that, the two countries also share significant defence cooperation. Turkey uses the S-400 defence system manufactured by Russia (Al Jazeera, 2021), purchased amid the rise of the Syrian Kurds and their alarming expansion in northern Syria. Despite the diversification of markets and overall interdependence, Russia still holds leverage over Turkey in all sectors.
Turkey's critical interest is entangled with the involvement of Russia in Syria, which houses the People's Protection Units (YPG), a group that is linked to the Kurdistan Workers' Party (PKK) and is a designated terrorist organisation by several countries, including the USA and Turkey (BBC News, 2019). Syria is a very sensitive issue for Turkey, as the region hosts the historical conflict between Turks and Kurds, in which the West, including Russia, has interfered to advance their interests. If Turkey sways too much towards Ukraine and NATO, then Russia may use the situation in Syria as a pawn to retaliate. In the province of Idlib, the last rebel-held territory in Syria, Russia and the Syrian regime are fighting to regain control of the area. At the same time, the rebels are supported by the Turkish army. Due to the military actions involving foreign actors in the province, the situation escalated into a humanitarian crisis, raising fears that it would lead to a military confrontation between Russia and Turkey, a NATO member.
Consequently, a ceasefire agreement was established between Russia and Turkey on Idlib, to ensure that the situation does not further escalate. This prevented the further escalation of the issue (BBC News, 2020), which would cause significant damages, especially on the Turkish border. Idlib is, in fact, home to over 3 million people, including those who set up their homes to escape the nine-year civil war in Syria. If Russia or the Syrian regime decided to attack the province, it would further pressure Turkey as more civilians would try to enter the country as refugees. Turkey already homes over 4 million refugees, making it clear that it cannot take any more (Coskun, 2018).
The refugee population is already increasing pressure on internal policy issues in Turkey, enhancing the hostility of the local population. Public opinion is thus not welcoming towards the refugees, and it blames President Erdoğan's government for the crisis. The two countries have also found themselves in cross-hair in other conflicts, including in Syria and Libya, and most recently in the escalation between Armenia, and Azerbaijan, where Turkey's interests lie in mending ties with Azerbaijan, as it was involved in the Nagorno-Karabakh war. Despite finding themselves at such odds, Russia and Turkey have successfully maintained diplomatic ties and have learnt to live with their love-hate relationship. But given both the internal pressures and geopolitical implications, Turkey would ultimately hope to hold onto a positive relationship with Putin in the wake of current events.
CONCLUSION
Despite its initial position of being non-aligned between Ukraine and Russia, Turkey finally decided to take a stance along the rest of the West in condemning the invasion. This position was further strengthened by the resolution passed by the United Nations General Assembly on March 2, 2022, that although not legally binding, nonetheless expresses the widespread condemnation of the act. Sponsored by 90 countries, 141 countries voted in favour of the resolution, while 35 abstained, including China, India and Iran. Only five countries voted against it: Russia, Syria, North Korea, Belarus, and Eritrea (Pamuk & Landay, 2022).
Turkey, for long, is one of the few countries that has been forced to walk on a tightrope to balance its relations with NATO and its controversial relations with Russia. In recent times, Turkey has realised that as an emerging power in the Mediterranean, the Middle East, and the Caucasus, it needs to create and maintain foreign policies independent of its membership in NATO. Moreover, President Zelensky had recently mentioned how Istanbul could be one of the cities for possible negotiations and peace talks, further stating the pivotal role played by Turkey.
Amidst the current economic crisis and several protests across the nation due to the rise in prices of essential commodities, the Ukraine-Russia conflict only disrupts the Russian oil and gas prices and supply in the international market, over which Turkey is strongly reliant (BBC News, 2022). Turkey's economy was already experiencing a chaotic moment due to several economic policies that led to the fall of the Turkish lira. The country is currently facing a 20-year high of inflation at over 54% (Erkoyun & Kucukgocmen, 2022). The escalation of the conflict would further deteriorate. Last but not least, national elections are scheduled for 2023, and all these factors would only further dent the reputation of President Recep Tayyip Erdoğan. His chances of reelection in the presidential elections in June 2023 will also be under the radar, tightly linked to the future developments of this conflict.
REFERENCES
Al Jazeera. (2021, September 27). Erdogan: Turkey could buy more Russian S-400s despite US warnings. Retrieved from: https://www.aljazeera.com/news/2021/9/26/erdogan-turkey-could-buy-more-russian-s-400s-despite-us-warnings
BBC News. (2020, March 5). Syria war: Russia and Turkey agree on Idlib ceasefire. Retrieved from: https://www.bbc.com/news/world-middle-east-51747592
BBC News. (2019, October 23). Turkey v Syria's Kurds: The short, medium and long story. Retrieved from: https://www.bbc.com/news/world-middle-east-49963649
BBC News. (2022, March 2). Ukraine conflict: Oil hits $113 a barrel despite emergency measures. Retrieved from: https://www.bbc.com/news/business-60557077
Coskun, O. S. A.-K. (2018, September 12). Turkey reinforces military in Syria's Idlib after ceasefire call fails. Reuters. Retrieved from: https://www.reuters.com/article/us-mideast-crisis-syria-turkey-idUSKCN1LS2NO
Daily Sabah. (2020, June 5). Russian share of gas imports falls as Turkey turns to cheaper LNG. Retrieved from: https://www.dailysabah.com/business/energy/russian-share-of-gas-imports-falls-as-turkey-turns-to-cheaper-lng
Daily Sabah. (2022, March 2). Turkey's tourism sector to pay price for Russia-Ukraine war. Retrieved from: https://www.dailysabah.com/business/tourism/turkeys-tourism-sector-to-pay-price-for-russia-ukraine-war
Erkoyun, E., & Kucukgocmen, A. (2022, March 3). Turkey's inflation surges to 54%, highest in 20 years. Reuters. Retrieved from: https://www.reuters.com/markets/currencies/turkeys-inflation-surges-5444-highest-20-years-2022-03
Hürriyet Daily. (2022, February 26). Turkey not to suffer shortage in grains: Ministry. Hürriyet Daily News. Retrieved from: https://www.hurriyetdailynews.com/turkey-not-to-suffer-shortage-in-grains-171811.
Irish, J., Emmott, R., & Saul, J. (2022, February 25). NATO leaves Black Sea exposed as Russia invades Ukraine. Reuters. Retrieved from: https://www.reuters.com/world/europe/nato-leaves-black-sea-exposed-russia-invades-ukraine-2022-02-24/
Kiselyova, M., & Toksabay, E. (2022, February 8). Six Russian warships en route to Black Sea for drills. Reuters. Retrieved from: https://www.reuters.com/world/russia-says-six-warships-are-heading-black-sea-drills-ifax-2022-02-08/
Oruç, M. Ş. (2022, February 22). Russia's recognition violates Ukraine's sovereignty: Erdoğan. Daily Sabah. Retrieved from: https://www.dailysabah.com/politics/diplomacy/russias-recognition-violates-ukraines-sovereignty-erdogan
Pamuk, H., & Landay, J. (2022, March 3). U.N. General Assembly in historic vote denounces Russia over Ukraine invasion. Reuters. Retrieved from: https://www.reuters.com/world/un-general-assembly-set-censure-russia-over-ukraine-invasion-2022-03-02/
Reuters. (2022, February 28). More than half a million people have fled Ukraine, U.N. says. Retrieved from: https://www.reuters.com/article/us-ukraine-crisis-un-fled-idAFKBN2KX161
Zengin, D., & İSmayılova, H. (2018, July 14). Turkish builders implement projects around the world. Anadolu Agency. Retrieved from: https://www.aa.com.tr/ru/