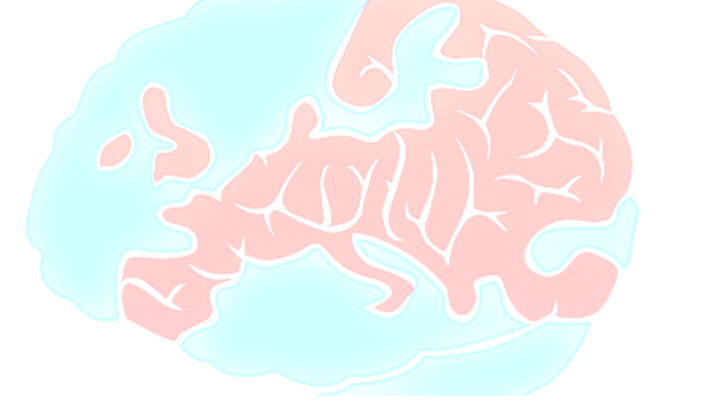 by Giorgio La Malfa. Originally published on 2014/03/10
Three years ago the Democratic Party (PD), Italy's centre-left political formation, decided that they would pick their officials, including the party's leader, through a system of primary elections in which both party members and 'sympathizers' were allowed to cast their vote. In 2012, Matteo Renzi, Mayor of Florence, ran against the then leader of the Party, Pier Luigi Bersani, and lost. Yet it was thought that sooner or later he would be the winner of the contest.
In the general elections of 2013, the three leading parties—the centre-right coalition of Silvio Berlusconi, the PD led by Bersani and the 5 Star Movement led by the comedian Beppe Grillo on an anti-European, anti-establishment platform—received between 25 and 30% of the votes each, which means that there is a fundamental stalemate in Italy's politics and no easy way out. Due to intricacies of the Italian electoral system, the PD won a comfortable majority in the Lower House, but not in the Senate. It was therefore necessary to form a government, under the aegis of the—nominally largely symbolic—president of the Republic Giorgio Napolitano. The ensuing coalition between Berlusconi's Party and the PD was the only alternative to new elections which would have benefitted Grillo.
The deal-brokering job was entrusted to Enrico Letta, a decent middle-of-the-road member of the PD who had to navigate his task under very difficult economic conditions at the helm of a riotous and divided coalition. It was an impossible job which he managed with a certain grace, but with no tangible results. The dissatisfaction among the PD's rank and file forced Bersani to leave his post. Following its leader's departure, the PD had to hastily arrange a new contest for the leadership, which Renzi won handsomely.
It was obvious to any dispassionate observer that the outcome of the PD contest for the leadership was fatal for Letta's government. How long could a new and vigorous PD leadership put up with a cautious, immobile government led by one of his leaders? My view was that Renzi had to step in in earnest as soon as possible and that the PD should arrange for a peaceful "relay" between him and Letta. Unfortunately, at the time no one seemed to share this view. Both Renzi and Letta made statements to the effect that the change in the party leadership would not affect the Government for at least 18 months. Renzi claimed that he was determined to become prime minister only after he won a mandate under a new electoral law, so he busily started working on some wide-ranging institutional reforms, such as the elimination of Italy's second chamber. This is a time-consuming exercise which certainly should not be the highest priority for the country. Italy most urgently needs a good economic policy after many years of recession.
Before long, Renzi realized that opinion polls were so negative as to Letta's performance that the PD and he himself would be paying a very high price in allowing the continuation of the Government. He was forced to change track rather suddenly, ask the Party directorate to force Letta to step down and hastily arrange his own accession to Palazzo Chigi (the Italian equivalent of 10 Downing Street, or the German Kanzleramt). This was done somewhat abruptly last week with the new government being sworn in on Saturday.
The Renzi government is still the best solution available to Italy's conundrum, but it must be said that it was very badly engineered. In politics timing is essential. The two months lost between the PD primaries and Renzi's statements will considerably weaken his stance. He has indeed formed a government of young people, in part because 'novelty' and renovation have been his consistent trademarks. But he has to insist on these aspects to deflect the public's eyes from for the false start of his accession to power. The young ministers will probably compensate their 'newness' to the job with energy and desire to do well. Yet the Renzi government remains a one-man show (with the exception of Pier Carlo Padoan at the Treasury). Renzi will have to prove himself a really effective political leader able to compensate for the weaknesses of his collaborators. He is a man of energy, but no one knows exactly what he thinks about some of the crucial problems of the country. This applies in particular to Italy's economic problems and to the related question of the euro and of Europe.
If the Italian economic problem was basically a question of injecting some optimism for the future, then Renzi would probably be able to deliver. He is young, energetic and fundamentally appreciated by a vast majority of Italians who are willing to give him a chance. If, on the contrary, we need an economic policy aimed at stimulating the recovery, then we have to find a way to do it taking into account the constraints of our public debt and of the European 'rules'. In these circumstances, youthful optimism may be useful but it will not be sufficient.
Here personal views matter. My view is that there is absolutely no way to satisfy both the need for fostering economic growth and for abetting to the European rules. To put it bluntly, either we keep to the 3% limit of Brussels and accept recession, or we go beyond this limit (obviously spending judiciously our way out of the recession) and we can start growing again. We may seek an agreement with Brussels on this line of policy, but if it will prove impossible, we must be prepared to go it alone.
The alternative view is that the Italian problem has nothing to do with (effective) demand. It stems from wage rigidities, excess public expenditure and so forth. Hence, we don't need to mess with public finances. Europe's strict rules are in Italy's best interest and should be condoned entirely.
No one knows for certain where lies the 'truth' in these matters, but one has to choose. A government cannot coast along without deciding whether we need demand boosts or supply flexibilities. We don't know what Renzi thinks about this problem, nor whether he is aware of its complexities. We know Padoan at the Treasury has been picked by Napolitano for his conformity to the "European" view, which is not, at the present juncture, in Italy's best interest.
In a very short time we shall know. Let us hope for the best
Dis­claimer: This art­icle was ori­gin­ally pub­lished as "Italy in 2014: Let us hope for the best" on February 24, 2013 on Project for Democratic Union, EST cooper­a­tion partner.