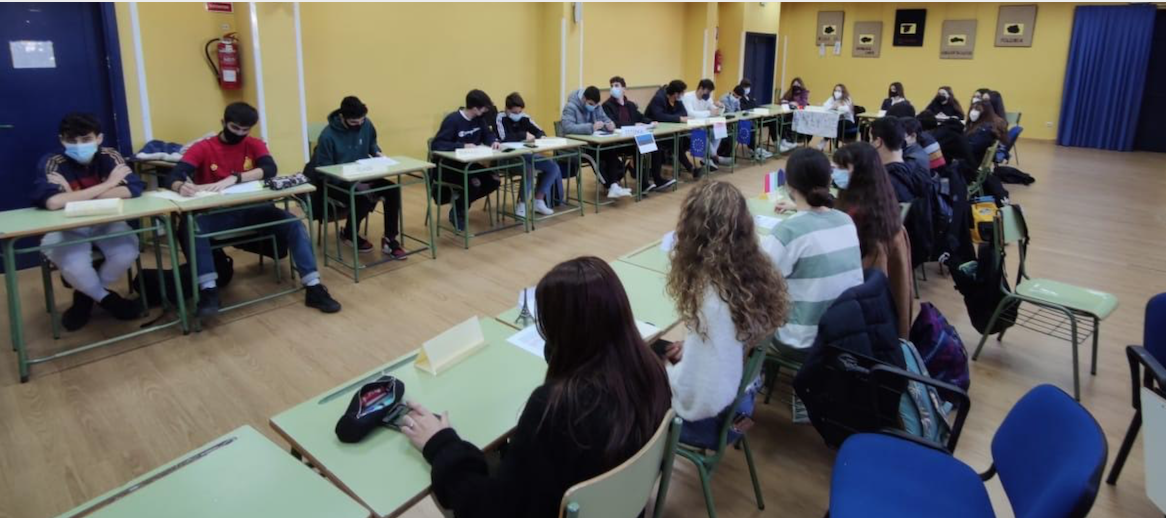 Last Tuesday 16th February, the European Student Think Tank organised two simulations of the European Council with students in Sevilla, Spain. Topics discussed involved the necessary actions to face climate change, and the migration policy of the EU. More than 30 students in total participated in the Simulation, which enabled them to research, debate and understand the challenges that the EU faces.
Each student represented a country in the European Council and they had a week to prepare their country's position regarding the topic. Students were very engaged and prepared themselves with visual representations of the country. At the end of the debate, they came up with a resolution that they voted upon.
For the third year, EST has collaborated with high schools in Spain to approach the role of EU Institutions and enhance a clear understanding for students.