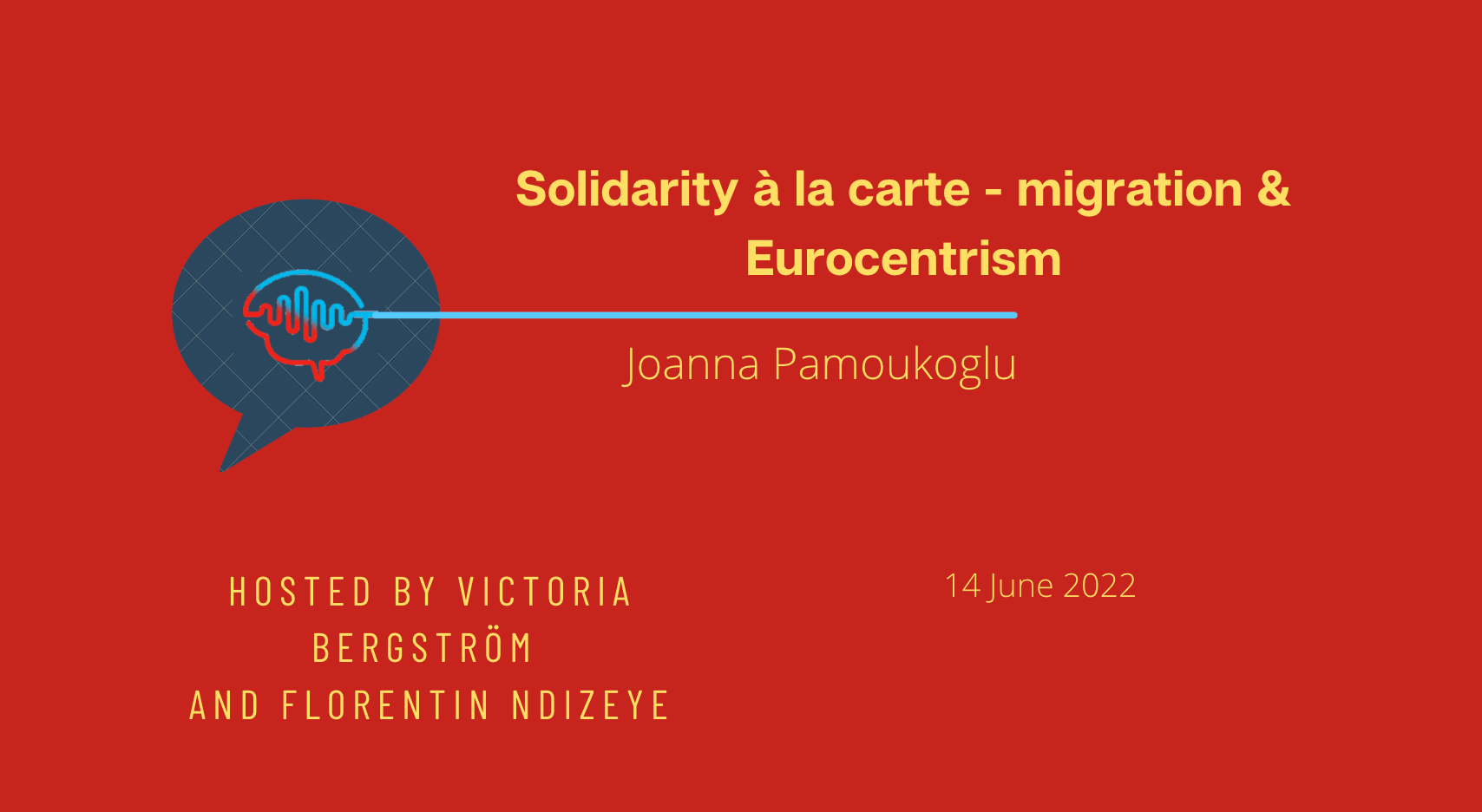 Joanna Pamoukoglu – EST Ambassador to the Netherlands – joins us again to discuss the Eurocentric discourse permeating conflict narratives from a 'western' point of view, and how different war can look depending on what side of the world they affect – and how. 
Listen to this episode on Spotify
This episode was hosted by Victoria Bergström and Florentin Ndizeye. Edited by Asimina Melissi, and sound engineered by Angeliki-Efraimia Markopoulou. Research and content by Joanna Pamoukoglu.
Music by John Sib and Winking Fox Music.